Last year's Real Cricket 14 (Android | iOS) is one of the best cricket games on any platform, which is pretty impressive considering that developer Nautilus Mobile has been in business for barely two years. When international developer Gameloft closed its operations in Hyderabad, the staff it had gathered together went on to form Nautilus, and aside from Real Cricket 14 the studio has also released a role-playing game (RPG) for iOS devices titled Song of Swords.

The ICC Cricket World Cup 2015 is starting on Saturday, and Nautilus is releasing a World Cup update to the game. We spoke to Anuj Mankar, CEO and Creative Director of Nautilus Mobile on what to expect next from the studio. Having worked on a fantasy RPG and then a cricket game, Nautilus' small portfolio seems to be as diverse as it gets. For now though, the studio is working on releasing Real Cricket 15 before it starts on its next major project.
"Designing a fantasy title allows imagination to run wild, at the same time designing RPG mechanics is quite serious," says Mankar. "With regard to cricket, you don't have to imagine much - it's all around you on the television and if you have some ability to actually play the sport. With cricket the game is already an experience, we just need to concentrate on how to transfer the same excitement and experience on the mobile screens without going too crazy and making it enjoyable."
"Over the course of the year post the release of Real Cricket 14, we have received a lot of constructive feedback and feature requests," Mankar says. "And we are quite positive about our knowledge of what our users want. At this moment we have a World Cup update for Real Cricket 14 scheduled to release in the next 7 days."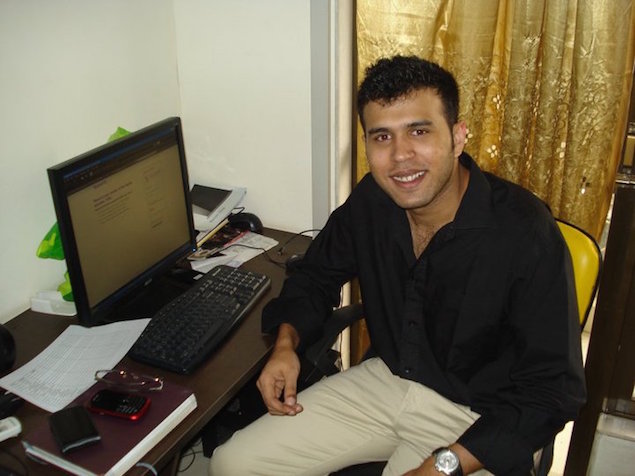 Before its release, Real Cricket 14 was hyped up on Facebook and the Planet Cricket Forums with a flurry of unveils related to the game's art style and gameplay mechanics. While the studio will continue to support the title, Nautilus is already looking forward to the next big thing - and this time the pre-release approach will be different.
"Last year, we were a non-entity," explains Mankar. "There were no expectations and we had demonstrate and set expectations. I can safely say that I think we managed to do that. We have thousands of users actively playing our game [Real Cricket 14] on a daily basis and around 900,000 current users with whom we are able to communicate very effectively."This community has helped Nautilus fine tune Real Cricket 14, and Mankar believes will help create conversations when the time is right for the launch of Real Cricket 15, still a work in progress.
Small studio superpower

With a team of just 10, Mankar's entire workforce is a fraction of the size of development teams in most bigger studios. But Nautilus has bested the efforts of bigger firms in terms of production values and overall polish, even as it works on a new game and supports an existing title at the same time. Mankar attributes this success to the greater mobility afforded by being a small team relative to the competition.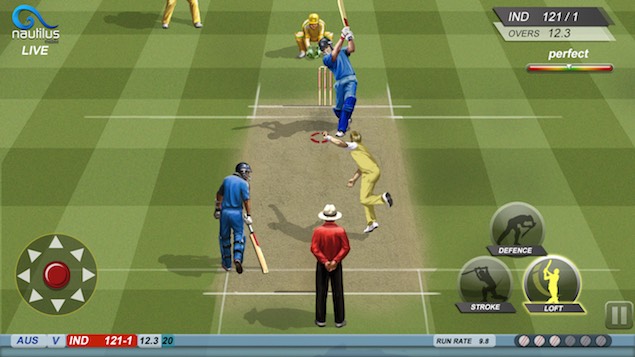 "Being a small fish in a great ocean, we know that the only way to keep going is to be fast and nimble," says Mankar. "The bigger studios are quite process oriented and, on the other hand, smaller studios like us are passion oriented. Budgets can get you resources and marketing/ advertising power; however they cannot necessarily always get a group of passionate individuals together who are willing to trust a vision and run by it."
The Nautilus team has some spectacular points of reference in terms of what the gold standard for cricket games should be, which shows how well the company knows the genre."Brian Lara Cricket 1999, would hands down be my favourite cricket game of all time," says Mankar. "It just had something so amazing about it. The gameplay, ball physics, and the camera work - just completely set it apart. Don Bradman Cricket is definitely very unique in its gameplay and I think Ross [Founder and CEO, Big Ant Studios] and the guys at Big Ant have immense potential."
Aside from extremely polished gameplay, Real Cricket 14 stood out for its art direction which was unique. It has a 2D almost handcrafted look and feel that was at odds with the game's realistic gameplay systems and mechanics. It's something that Mankar says was intentional - the 2D designs allowed Nautilus to create smooth animations that remain as close to the real thing as possible.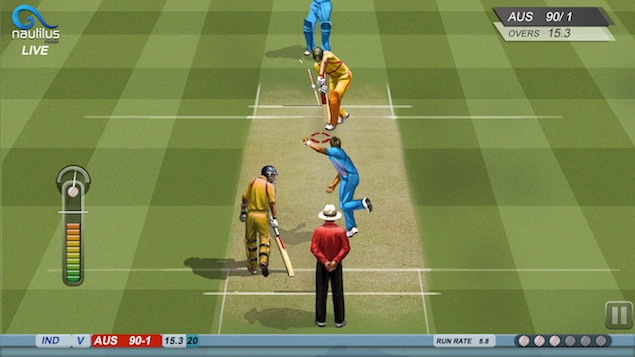 "There have been a few games of late on the mobile platform which have gone fully 3D and while they have done a respectable job I found quite a few glitches in the animations and player models," says Mankar. "Most of these problems happen because developers need to optimise as much as possible so that to cover as many devices as possible and increase their device compatibility list. The animations end up looking robotic and do not resemble the actions of our favourite heroes when we watch them on telly. The models look sub-par and hence the game doesn't quite look as good."
With such strong beliefs, don't expect Real Cricket 15 to go all 3D on you.
"A lot of people seem to think that if a particular game is 3D, it will play better or will give a better experience than the 2D counterpart," he says. "I firmly disagree with this notion. Going 2D allowed us to have a completely novel art style which makes the game look completely unique. Real Cricket 15 was quite complete as a game but we believe that in terms of how it looked we are quite satisfied by it and with Real Cricket 15 we would like to focus on other things such as content and gameplay," he says.
Retention and monetisation in Real Cricket 15
With Real Cricket 14 receiving an update in time for the World Cup, and Real Cricket 15 to follow soon, Mankar tells us that the company is now looking at opportunities to collaborate with other studios. In addition to this, Nautilus is looking into other genres it would like to explore, such as casual sports games. These, however, are secondary to Mankar's primary goal, which is to turn Real Cricket into an ongoing series.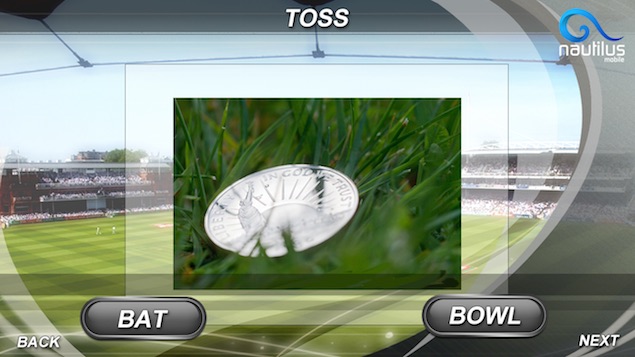 "Real Cricket is something we want to turn into a franchise," he says. "Real Cricket 14 will be getting a World Cup update in a week to ten days. Real Cricket 15 is a work in progress and we will be releasing it before Real Cricket 14's anniversary [Month]."
Real Cricket 14 evolved after its release on app stores. The seemingly barebones release was backed up with a slew of fixes and content patches. From a mobile development standpoint, it was a great example of post-release support. Mankar tells us that Real Cricket 15 will have a lot more in its initial release."The first release itself will pack quite a punch with regard to content and game modes," says Mankar. "However, there will also be gradual additions of content and modes through DLCs where we will strive to keep things fresh."
Another unchanged thing in Real Cricket 15 will be the monetisation model wherein users can pay in-game currency or real money to unlock tournaments, teams, or special equipment. It's a method that Mankar says has worked well for Nautilus."When I first designed Real Cricket 14, I had a lot of critics on the monetisation strategy and many told us that we might end up making a good game but we will definitely not end up monetising it. We have proved them wrong," he says.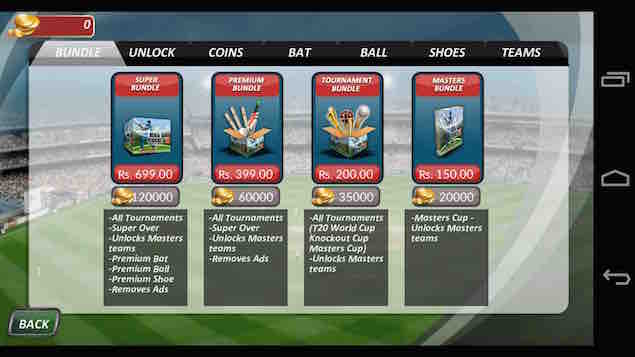 "Many look at India as a market which cannot be monetised, definitely not by driving in-app purchases and advertisement revenue will never be nearly as good as the western world," says Mankar. "Real Cricket 15 will be freemium game and we will be continuing to use a similar monetisation strategy. Over the course of the year, there has been a lot of learning and I believe that we definitely understand our audience much better this time and hence expect our retention also to be better."
The uptake for Real Cricket 14 was nothing short of spectacular, Mankar tells us. The studio claims that the game clocked a million downloads in 50 days. It's something Mankar attributes to a systemised and well thought out unveiling of the game's information and features.
"We started with drumming up [interest in] the title since very early production times - slowly and steadily increasing the amount of disclosure to the public on forums and social networks," says Mankar. "Then we released the closed beta, we had people pestering us for allowing them a chance to play as well. When we opened the beta, we were amazed to see that we got 13,000 downloads in 12 hours. Cricket is a religion already and we didn't go about trying to do anything that big. What we created was a just medium where it can be practised."