Pokemon Go is all the rage right now, judging by the endless talk surrounding the new mobile game since its soft launch last week. It's reportedly surpassed Tinder in total number of installs on Android devices in the US according to a report, and has almost surpassed Twitter in daily active users despite only being officially launched in Australia, New Zealand, and the US. To be fair, the Android apk and iPhone ipa being easily available may have a lot to do with that. The sheer server overload in turn has resulted in developer Niantic delaying the international release for the augmented reality (AR) title.
But on the flip side, a game that forces people to roam outdoors is stirring up unnecessary trouble. Here is a list of what we have seen or heard yet:
Finding a dead body
A teenager in the state of Wyoming, US came across a dead body while trying to catch a Pokemon. "I was trying to get a Pokémon from a natural water resource," 19-year-old Shayla Wiggins told County 10 News. "I was walking towards the bridge along the shore when I saw something in the water. I had to take a second look and I realised it was a body."
Armed robbers using the app to find victims
By using a "Lure Module" at a Pokestop, four teenagers aged 16 to 18 invited other players to come to a specific location and then robbed them. "Using the geolocation feature of the 'Pokemon Go' app, the robbers were able to anticipate the location and level of seclusion of unwitting victims," Sgt. Bill Stringer of the O'Fallon Police Department said in a press release.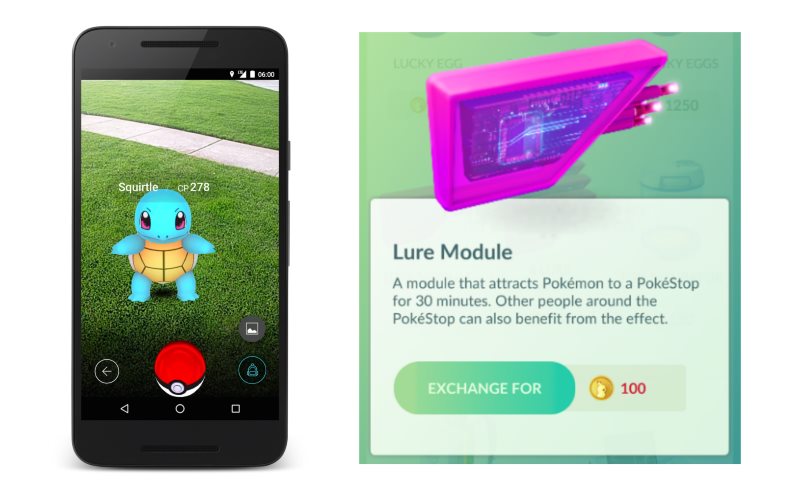 When police arrived after a robbery report, they tried to discard a handgun out of the car, reported the Guardian. Three have been charged as adults for robbery in the first degree and armed criminal action.
(Also see: Pokemon Go Tips and Tricks)
Getting caught in a supposed drug deal
There have been dozens of reports by Pokemon Go players over on user-curated social news website Reddit, and this 40-year-old's story is up there with the oddest. "Couldn't sleep so I downloaded the game and took a 3am walk," Redditor SlothOfDoom wrote. "So I get there and wander around a little checking out the stops and rustling around in the tall grass, then decide to go a few blocks away to see a couple more stops when I hear from the darkness a 'Yo, my man!'"
"Turning I see two sketchy looking dudes sitting on a bench in the dark," he added. "So I end up chatting with the guys for a bit. [...] Then the cop shows up. Yeah, so it turns out two twenty-something black dudes and a forty-year-old white guy chilling in the park at 3am looks strange. It took a bit of talking to convince the cop we weren't doing a drug deal, and a bit longer to explain the game."
Hanging around a park while staring into your smartphone, even at 1:40am
As you can see from the pictures below, while the game may have succeeded in getting people to walk more and meet others in real life, it's making for some real strange images.
(Also see: Playing Pokemon Go in India? Here's Everything You Need to Know)
Police stations, schools and road authorities having to issue unnecessary notices
In Australia, the Darwin Police Station - which had been deemed a Pokestop - was forced to issue a statement via Facebook that Pokemon Go players need not enter a building to collect Pokeballs and could just do while standing outside.
In Arizona, US, a school sent an email to students saying: "We are aware that our campus have been invaded by Pokemon. We believe they are friendly. Please approach them with caution and remember to look up from your phone to prevent tripping or running into something."
In Tennessee, the Highway Safety Office took to Twitter with a convincing Photoshopped image along with a notice that advised players to park and then play the game, using the hashtag #PikachuCanWait. A+ for effort, you guys.
The Philadelphia Police have provided a number of tips for parents to keep their kids safe not only from strangers but also from things they might run into.
Limited availability is giving rise to malware versions
Because users not living in Australia, New Zealand and the US have had to resort to sideloading the game onto their Android or iOS devices, there is a possibility the version you install has malware injected into it. Security firm Proofpoint found as much in their report, discovering an infected version of Pokemon Go that had been doing the rounds on the Web.
(Also see: How to Download, Install, and Play Pokemon Go Right Now)
(Almost) being run over by rash drivers
When we went out on the streets here in India to take a look at Pokemon Go, we were almost run over by people driving carelessly. Hence, our advice - if you must play - is that you should stick to the inner, quieter streets for a safer experience.
What incidents have you heard about or come across? Let us know in the comments below or tweet to us @Gadgets360 with #PokemonGo.