If you are lucky enough to live in the US or one of the other countries where services like Netflix and Hulu are available, then you likely don't realise the plight of the rest of the world. In countries like India, most international services cannot be accessed without resorting to workarounds like VPN or the likes of UnoDNS. While most TV channels in the country post their own shows to YouTube, home-grown services that let you watch international shows online are few and far between. We've written on this subject before, and if anything, the gap between pirated and legal solutions has just increased since then, with the latest versions of apps like TVMC and Popcorn Time especially underlining this.
Not only do these apps work on your laptop, but also on your phone, and come with features like support for wireless display, and are generally also more reliable and faster than legal alternatives we've used. Not to mention everything is free without the hassle of geo restrictions.
Popcorn Time launched earlier this year, and the app is now available for Windows, Mac and Linux users, as well as for Android and jailbroken iPhones. It includes features like Airplay and Chromecast support, and a built-in VPN so you can download movies anonymously. And it does all this with a slick interface that puts paid services available here to shame.
(Also see: To pay or steal: How piracy is offering a better TV and movie viewing experience)
To use Popcorn Time on your phone or computer, all you need to do is install the app - since it's not available on the Play Store, you will have to side-load it, but Android makes the process quite simple, and you can even download the file directly from your phone.
Once the app is installed, just run it, and you'll see a screen filled with thumbnails of the most popular movies. A menu on the left lets you search, switch to TV shows, or switch between different genres. The whole thing is simplicity itself, and once you tap on a movie you can choose the picture quality and subtitle, and then just tap the Play Now button to start watching. For TV shows, you'll first tap the button to select the season of the show you want, and then the episode, but the rest of the process is the same.
The film is downloaded as a torrent, and saved as a temporary file on your device, and it starts streaming after just a few seconds loading. In our experience, Popcorn Time was generally faster than streaming services, but if you wanted to watch something a little older then the speed often took a hit. Watching new movies or new episodes of popular television shows was super smooth even at the highest quality settings, but older films that did not have a high number of seeders available were choppy and pixelated on the same Internet connection.
Also, while it definitely covers a lot of content, there's a chance that your favourite TV show or movie won't be available on Popcorn Time, and if so, there's not much you can do about it. Despite these minor drawbacks, the ease of use, efficiency, and slick design make Popcorn Time a superb application.
And if you're looking for something a little more versatile, that still lets you watch what you want quite easily, then you should install TVMC. TV Addons is a spinoff of XBMC (now Kodi) media server that hosts plug-ins like 1Channel which are used to stream movies and TV shows from around the world. The official site has been taken offline, but you can find alternatives here. XMBC has had an Android app for a really long time, but TV Addons went one step further and was available on Google Play - albeit for just a short time before being quickly removed. You can still side-load the app though, and the idea behind the app - TVMC - is to serve as an XBMC for Beginners app that doesn't need any setup.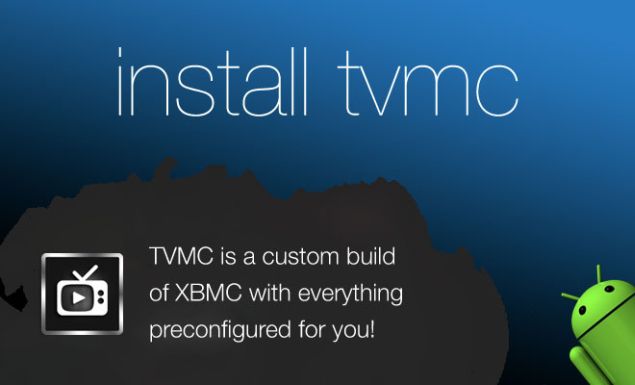 Once you've installed the app and run it for the first time, it prompts you to run an add-on to configure the app. What this does is add plug-ins for 1Channel, along with other streaming service providers that XBMC does not officially support.
You could accomplish the same thing by simply installing XBMC and then installing the plug-ins you want manually, but the whole process can be quite slow and painstaking, especially on a mobile phone.
Once you've installed TVMC and completed setup - a process that requires only one tap on your part - there is no further customisation that needs to be done. You can tap the 1Channel icon at the bottom of the screen at any point and it will bring up a list prompting you to choose between movies and TV shows. In both these options, you can search, sort alphabetically, see featured videos, or the most popular ones. Tapping on a video from the list shows you a list of streaming sources, and tapping one of these starts playing back a stream instantly.
Unlike Popcorn Time, which uses torrents to download the film while you're watching it, TVMC streams the videos. While it usually took a little longer to load the same videos, the playback was still pretty smooth, and it was more consistent - older films also played equally well.
At the same time, TVMC is a full install of XBMC, so you can use it to do more than just stream videos. It can also be used to manage your local media, which includes music as well as videos. You can install plug-ins that automatically download the lyrics of songs, or the subtitles of films, or you can use the app to turn your phone into a DLNA server for the rest of your house to draw videos from. It can also connect to a NAS and play back movies you've stored on your HDDs, if you like.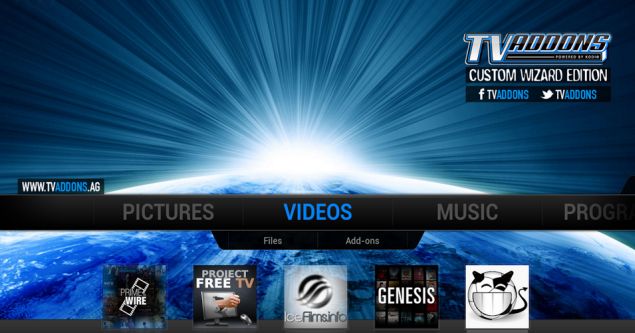 While TVMC might not be as easy to use as Popcorn Time, the overall feature set of the app makes it much more versatile. It loses out on design though - XBMC was first made with large screens in mind, and that shows on a small phone screen. Using it on our PC is a much better experience, and if you're planning on using these apps on the go, then Popcorn Time is probably the better choice.
Legal options on the other hand seem more interested in restricting content than in providing a good experience to users. For example when using Box TV (an Indian service that is similar to Netflix) scrubbing back and forward on the timeline would lead to buffering even if the scene was shown as buffered. As anyone who's tried to watch a show on YouTube can tell you, the quality moves up and down erratically even on a fast connection, and subtitles are a rare treat. Until services around the world can offer a library that includes popular international content, piracy will continue to thrive. The big surprise is coming of age of apps that support piracy, making them easier to use and better designed than legal alternatives.