The camera is one of the most important features in any phone. Apple has improved the camera on its phones quite a bit in the last two years, and with iOS 8, the photo software has also gotten a major overhaul. New features like focus and exposure control, time-lapse videos and a timer add important functionality. For photography lovers, is the default camera app good enough? Do you need a third-party app? We used quite a few apps to find out.
The default camera is the best choice for most
When you're using a smartphone camera apps, the most important feature is speed. Photography is all about capturing the perfect moment. At times, a delay of half a second could ruin a great shot. To aid this, Apple has put a camera button on the lock screen itself. This is hard-wired to the default Camera app and there's no way to make a third-party app use this button. Yes, that sucks, but until Apple gives users the ability to change default apps like the browser, email client, camera app, you have to live with that.
Thankfully, the default app has improved over the years to offer features such as filters, a timer, a burst mode (just hold the shutter button) and a panorama mode for those expansive landscape shots. It also lets you control focus and exposure on any part of the frame. Tap and hold the part you want to focus on and you'll see a yellow square with the text AE/AF lock with a sun icon next to it. This locks the focus to that part of the frame. To adjust exposure on that part, slide the sun up or down.
Once you click a picture, you can add filters, change the exposure, convert to black and white and even tinker with the saturation, brightness, contrast, highlights and shadows. You can also easily post photos to other apps such as Flickr, Facebook and WhatsApp without leaving the app. This is quite enough for most people.
Third-party camera apps still shine in some ways - from giving DSLR-like manual controls such as shutter speed, ISO and manual focus, to providing a wider set of editing tools, these apps can make you feel like a professional photographer. Here are our favourites.
Manual
This is the best camera app for photography nerds. If you ever wished for the manual controls of a DSLR, Manual (Rs. 120) is the right app for you. The app also launched faster than any of the third-party apps we tested, although the default app is perhaps still the quickest. Manual offers nice sliding controls for shutter speed and light sensitivity (ISO). These are on the bottom panel and pretty easy to use. You can't change the aperture though - that's locked to f/2.2. On the top bar, it has controls for manual focus, several white balance modes including a temperature control slider, and flash.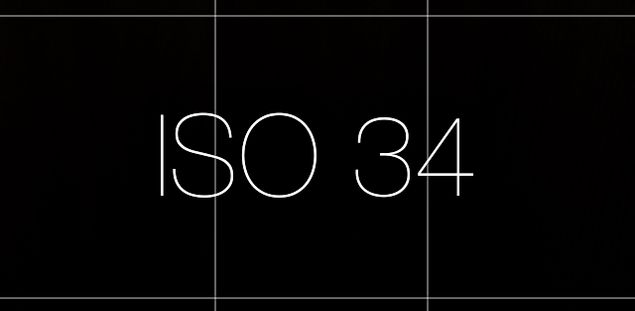 Manual also has a live histogram just above the bottom panel. A histogram helps you see whether the image will be well-lit throughout or certain areas will be under- or over-exposed. It's a useful tool but you can't change its colour, and the white display can be very hard to see when shooting something light coloured.
When you open a photo in Manual, it shows you where it was shot and basic EXIF data (shutter speed, ISO, aperture, flash and date and time). Unfortunately, it doesn't have editing controls so you will have to use another app for that. Another problem with Manual is that the sliding control for ISO is right above the shutter button; we sometimes clicked photos accidentally when adjusting ISO.
Despite a few shortcomings, we found the added capabilities of Manual well worth the money. It is a much better choice for photography enthusiasts than the default camera app.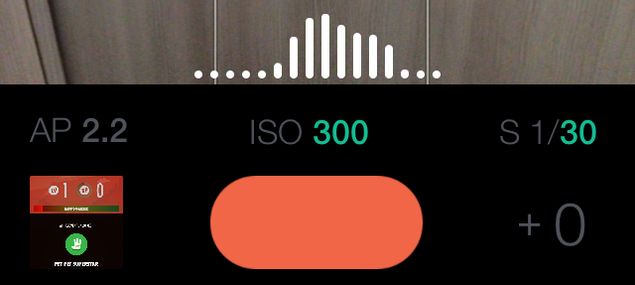 Camera Plus
If you're looking for an easy-to-use camera app that lets you click and edit photos, Camera Plus (Rs. 120) is a good choice. You can adjust exposure with a neat slider on the right side. There's a tilt warning feature to help you keep your shots straight - two horizontal lines show whether you've tilted your phone or are holding it straight - just line them up with the grid for a perfectly straight shot.
There settings button next to the shutter button lets you can choose photo resolution between high (8-megapixel), medium (2-megapixel) or low (0.5-megapixel), switch on/ off geo-location and toggle clicking photos via volume buttons. You can even turn the entire screen into a shutter. The editing features are pretty similar to the iOS Photos app, but you can also add text to pictures in Camera Plus.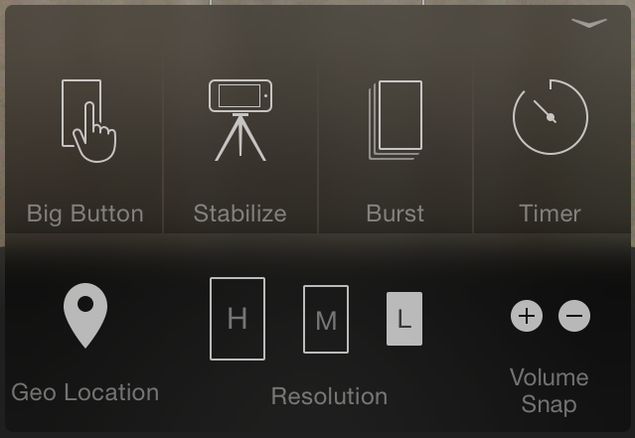 Our favourite feature Camera Plus is the one called AirSnap. It lets you use a second iOS device as a remote to click photos. If you have an iPhone and an iPad (or even two iPhones), you can use either one as a remote shutter. This is useful in a number of different scenarios, so you can take a picture without a timer, or even set up a camera at some weird angle with a tripod, and still be able to click even if your hand won't reach the screen.
While it works really nicely, the reliability of AirSnap could certainly improve. You have to keep Wi-Fi and Bluetooth on to pair the two devices and at times, it took far too long to pair the devices and sometimes they wouldn't pair at all.
Overall though, Camera Plus is a robust app with the full set of features we've come to expect, that makes it a good replacement for the default Photos app.
VSCOcam
VSCOcam (Free) is a great app that gives you a lot of control both when shooting, and editing pictures. As such, Manual remains the best bet for the people who want full control, while Camera Plus gives you quick and easy tweaking, but if you have time and patience then VSCOcam is a good alternative. The app has a good set of manual controls, but you'll have to tap at least twice or thrice to access most of these. The design language of this app relies heavily on unlabelled icons, which can be daunting for new users, but grows on you as you continue using the app.
A lot of VSCOcam's controls are buried under menus so setting up a shot can take time. You first tap the ADV button on the top-right to see manual controls. Then, an icon will appear at the bottom-left to show you which control you can adjust, along with a slider above it. By default, the exposure value shows up first. Tap the bottom-left icon once to adjust white balance, tap again for ISO, tap it again to adjust focus, and tap it a fourth time to adjust ISO.
At the top, you have a few controls - flash, tilt preview, advanced, etc. The tilt preview feature in VSCOcam is better than the one in Camera Plus because it shows you both vertical and horizontal tilts. Camera Plus's tilt warning is limited to horizontal tilts.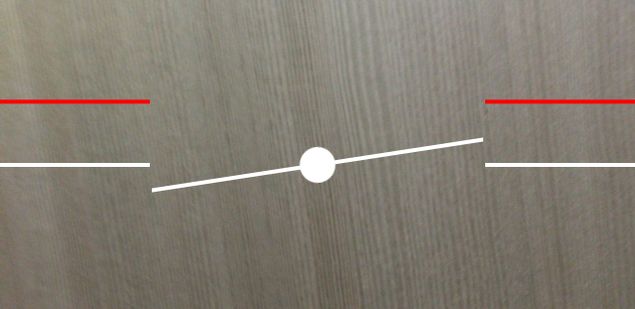 Where VSCOcam excels is its editing features, with a wide variety of filters, effects and tweaking controls. We've written about these previously and not much has changed since we wrote that article. VSCOcam also has a social layer, a community called VSCO Grid, where you can share photos. The community is great for serious photographers - specially if you want to avoid an overdose of desserts and selfies that are common on other networks such as Instagram.
Which is your favourite iOS 8 camera app? Let us know via the comments.