There's an overwhelming number of mobile apps available to choose from today. From ones that meet a variety of business or functional needs to incredible new games that are being released at a breakneck (or possibly break finger) pace. In all this, it can be a little difficult to make a list of the ten best apps. What we can do however, is present apps that we continue to use even after the review is over, ones that we think you should have on your devices too.
Here are our top 10 picks, presented in alphabetical order:
1. Crossy Road
Either the best or the worst game on the App Store, with a Google Play version coming soon, Crossy Road is a brilliant endless runner that gives a fresh twist to the old classic, Frogger. Pick up and play design keeps you gaming, and the difficulty is tuned to be easy to learn but impossible to master.
iOS (Free)
2. FTL
FTL, or Faster Than Light, is one of the many new games to make the transition to mobile after launching on PC, and with its simple visuals and tap friendly design, the game plays incredibly smoothly on touchscreens. FTL is the closest a game will get to making you feel like Captain Kirk, as you face off against desperate situations and make decisions that can cost your crew their life. The game is extremely challenging, but it keeps you engrossed with unlocks and powerups, and it is well worth the price.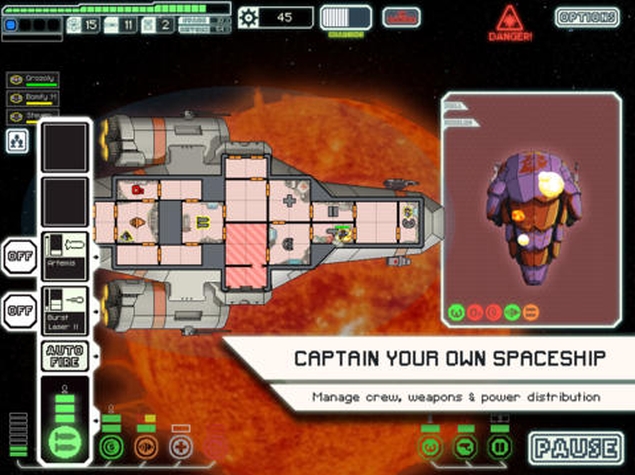 iOS (Rs. 300)
3. Game of Thrones: Iron from Ice
Telltale Games has a very good reputation for story-based point and click adventures; these conversation-simulators should be boring but the writing on all the different series that Telltale is working on now has been beautifully on point, and this game was no exception.
Although we actually enjoyed the company's Borderland's game more, our pick for the top app goes to the first episode of its Game of Thrones game, because the writing here suggests better overall potential, as more episodes of the game are released.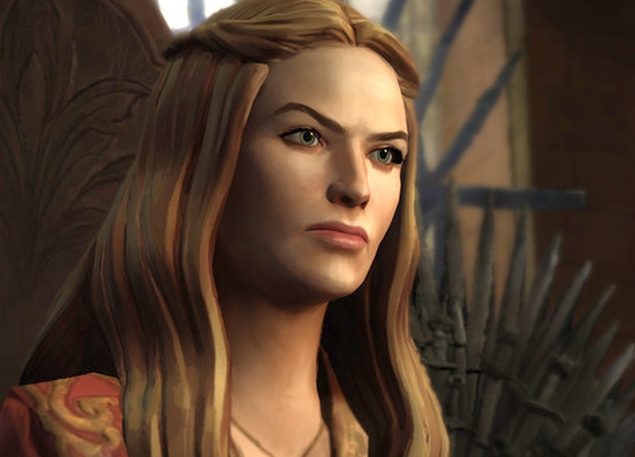 iOS (Rs. 300)
Android (Rs. 307)
4. Hanx Writer
We'll be the first to admit that Hanx Writer, a typewriter simulator for the iPad released by actor (and typewriter enthusiast) Tom Hanks has no real purpose. But we installed the free app months ago, and have been using it to send letters to people ever since, even buying all the additional typewriters in the app.
As we noted in our review, the app is beautiful and sounds amazing too.
iOS (Free)
5. Money View
This Android-only app might not be too well known, but we can swear that it is nearly magical in how effective it is. Money View makes great use of the SMS alerts we get on our phones every time we make a credit card transaction or ATM withdrawal. It compiles these alerts, along with bill reminders and other SMS alerts into a simple, easy to understand graphical interface that lets you keep track of all your spending without needing to enter any extra data.
(Also see: Take Control of Your Finances With These Essential Apps)
We've been using Money View ever since, and its little notifications can be a huge help if you're someone who is generally careless about money-management.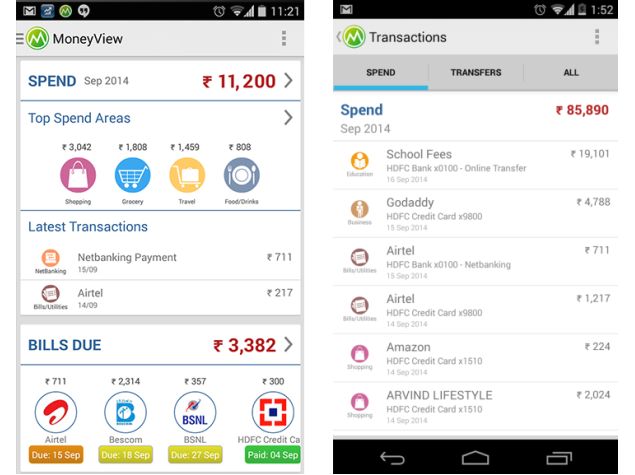 Android (Free)
6. Papers, Please
Another amazing iOS game that started off on other platforms, Papers, Please is the ultimate bureaucracy-simulator. It's also possibly the only bureaucracy-simulator so that's not much of an accomplishment, but luckily Papers, Please also happens to be an amazing game that makes you feel like you're really invested in a made up world.
This is a game that makes you feel bad about splitting up a family that didn't have the right documents, even as you let a con-man through just because you want a bribe. That's a real accomplishment at a time when so many games are all flash, no substance.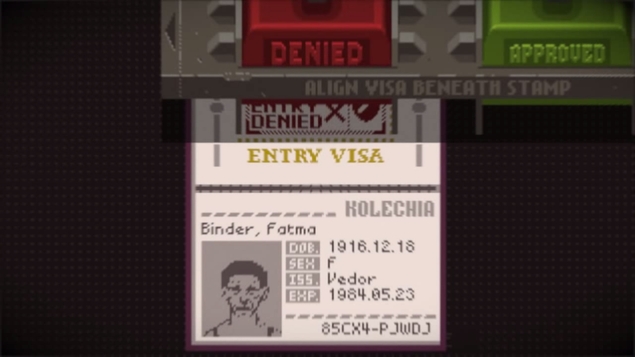 iOS (Rs. 490)
7. Popcorn Time
It's a sorry state of affairs when an app for piracy is better designed and more user friendly than many legal alternatives, but that's exactly the case here. Popcorn Time turns searching for, downloading and watching torrents on mobile devices into a simple, touch-friendly process. We need more legal options to be as well curated and presented, and until that happens, we believe that people should know about alternatives like Popcorn Time.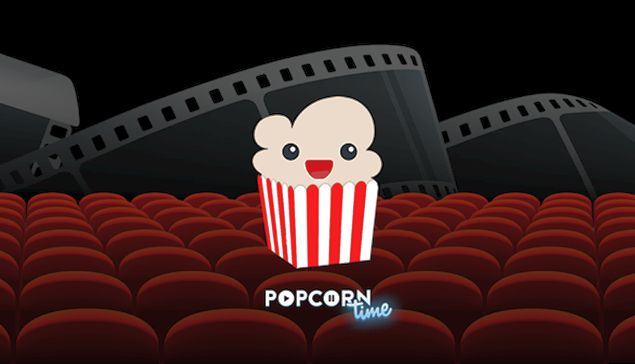 Android (Free)
8. Secret
We're not actually big fans of much of the content on this anonymous social network, but there's no denying that Secret is the only new social network we've seen that keeps people coming back for more, unlike some of the other so-called Facebook killers out there.
With a fresh redesign, Secret now has a good look, and hopefully, it will also see user content improve over time.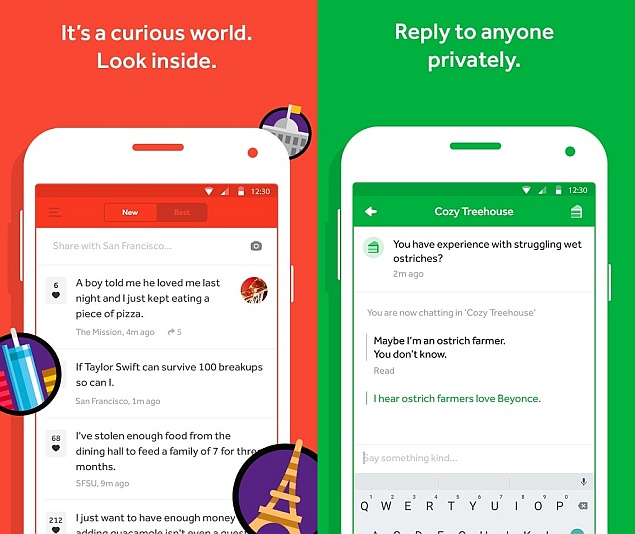 iOS (Free)
Android (Free)
9. Slack
Since its launch in February, the Slack app has become a big hit in offices around the world - something that becomes quickly apparent if you're on Twitter anytime Slack faces downtime. It's the messaging app that the NDTV Gadgets team uses for internal communications as well, and the convenience, speed and feature-set makes this easy to recommend to other teams too.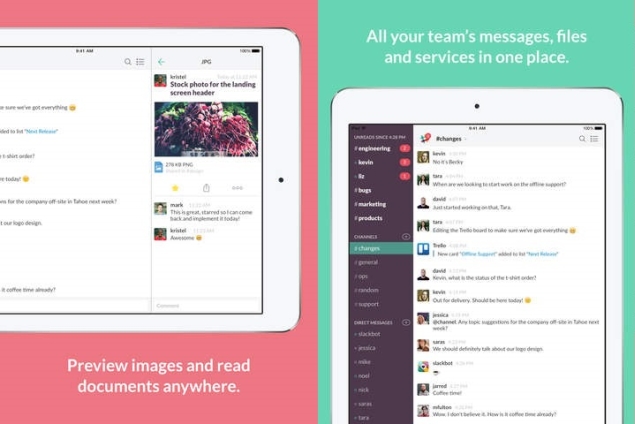 iOS (Free)
Android (Free)
10. Threes!
Launched early this year, and almost immediately cloned as 1024 and 2048 - both of which ended up being more famous than the original - Threes is a game that's also a work of art, and the only reason it was overshadowed by its clones was because unlike them, it was not a free game.
It's a pity that a very small charge kept people away from one of the most well-crafted games in recent times, but if you've not experienced this game even now, then we urge you to take the plunge just to see how carefully every little detail was made in this game. It's a beautiful little numbers game, and well worth your time - we've been playing it for months now.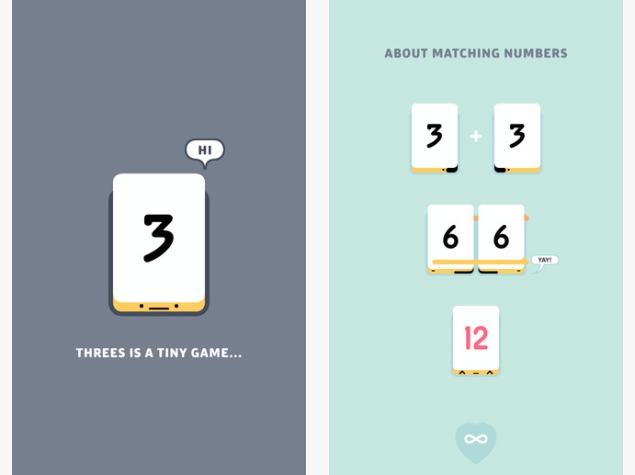 iOS (Rs. 120)
Android (Rs. 62)
What are your favourite apps of 2014? Tell us via the comments.