Coverage of startups seems to be see-sawing between breathless adoration, and cynical condemnation. We're in the latter phase again unfortunately, and that's why you might have seen headlines claiming that a 12-day-old startup just raised Rs. 12 crore in funds. Making the news even more salacious, the founder of the startup actually worked for one of the companies that is providing the funds. Clear signs of cronyism and all that's wrong in the world of funding, or is there actually more to the story?
Zilingo (the company in question) co-founder Ankiti Bose was upfront about her connection with funder Sequoia Capital in our meeting in October. "I was a consultant at McKinsey, and after that, I was a VC myself," says Bose, who met us in a co-working space the company is using for its office. "I used to work at Sequoia Capital. I left seven to eight months back, to start Zilingo, with the idea of doing long tail aggregation."
Co-founder Dhruv Kapoor, an IIT Guwahati alumnus, has worked in Sequoia-backed mobile gaming studio Kiwi, and also with Yahoo on a localisation automation tool. "That's something we've used extensively - because in South-East Asia, you need a localised product," Bose says. The two launched Ziligo as a Thailand-based e-commerce startup - the idea is to tap the long tail seller ecosystem in South-East Asia, with native language user experience.
Although the company has just launched officially, work on Zilingo has been going on for seven months now, Bose says. She tells us that the co-founders and a designer stayed in Thailand for a majority of that period, to figure out the market.
"Once we validated the idea after meeting a lot of sellers, using the existing products, figuring out where the whitespace was," says Bose. "What we figured out was that in all of South East Asia - there was a gap in demand. People have C2C type of apps, like Carousell and Tokopedia, or they have the Flipkart-Amazon type apps like Lazada, which are not built keeping in mind these kind of folks who are very mobile-centric. We thought of building a product for those people," she adds.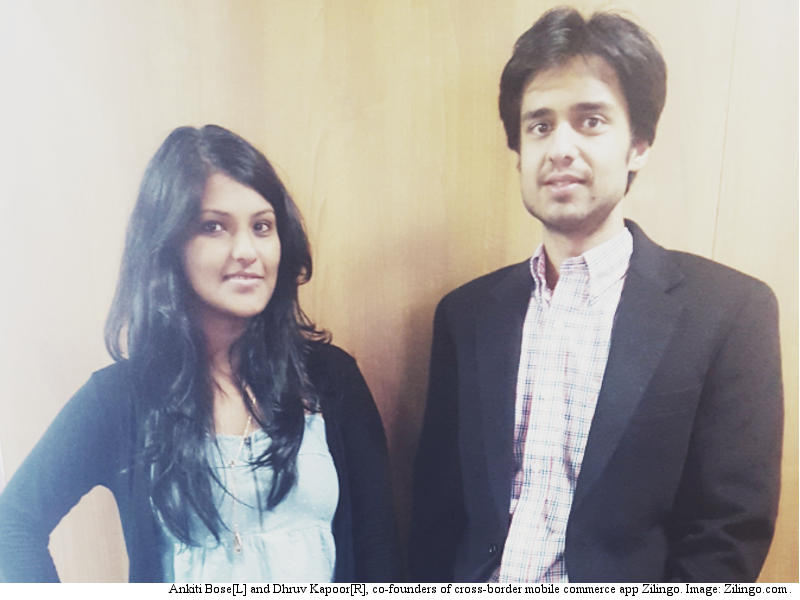 "Our backend couldn't use something like Shopify or Magento - we had to create our own platform - [because] there were multiple currencies, multiple languages, and localisation happening," she adds, comparing the app to Alibaba + TMall, built from scratch, and customised for the South-East Asian market. Another big part of the plan has been to build for cross-border commerce. "We didn't want to build something that was Thai to Thai - we always knew that this is an Asia play," Bose says.
Zilingo plans to start shipping from the Thai sellers to Singapore, Indonesia, Hong Kong in November and to other Southeast Asian countries right after, according to an emailed statement accompanying its recent round of funding.
The company makes its money through commissions on sales; the packaging, door-to-door pickup and delivery, insurance, and everything else is handled by the startup. Sellers are given a mobile app that simplifies their storefront management. That's an important tweak for the region, Bose says, because most sellers in Asia don't use laptops, but all of them have smartphones.
"Everybody has 4G, but their aversion to using Excel, etc for doing business is much higher than you would find in India," she says. "They are the Facebook-using Instagram generation." Bose adds that 70 percent of Zilingo's seller base have physical stores as well. "The seller is somebody who ships 50-60 products a day, they are savvy, smartphone using, they have access to a good network," she adds.
The app officially went live on the 31st of October, fully localised in Thai, with more than 300 sellers on board. At the time of writing, Zilingo has over 10,400 Facebook fans, and between 1,000-5,000 downloads on Google Play. But unless the company could make an app on the day it started, it's clear that Zilingo has actually been working for a while now, making the 12-day-old startup headlines look particularly strange.