The new iPhones reached Indian markets recently and there's definitely a lot to like about them. In many ways iOS is starting to resemble like Android, with like extensions and third-party keyboards, while Android is looking to close the gap on iOS in terms of design with the new Material Design philosophy.
(Also see: iPhone 6 Plus Review: Almost Too Much of a Good Thing)
Though the two system are starting to resemble each other, Android's famously "open" ecosystem still gives many more options in terms of the kind of apps that are possible on the platform. Here are a few things you still can't do on iOS devices.
1. Smarten up your home screen
One of the big differences between iOS and Android is how customisable the latter is. You can install a launcher that replaces your home screen, and there are a number of different reasons to do this too. An app like Nova Launcher lets you customise almost all the elements of your home screen, such as the size of the grid, the number of icons in the dock, adding widgets to the dock and much more. Others, like Yahoo Aviate and EverythingMe customise your homescreen to show you the apps that you need, before you even know you need them.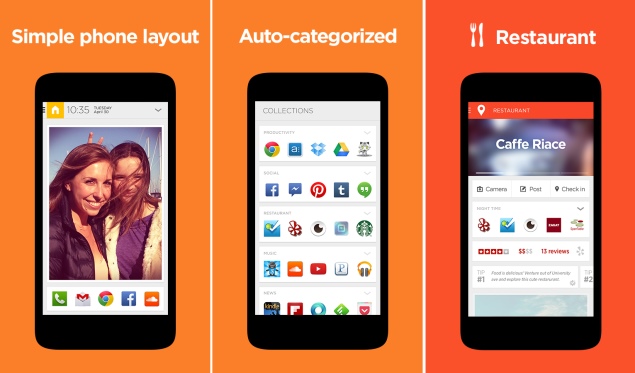 2. Automate everything
On the iPhone, you can install IFTTT and automate some of the functions on your phone. It's pretty neat but also fairly limited. If you want to do more though, then you should check out Android apps like Tasker and Llama. Tasker is a paid app, but Llama is free - both are powerful automation tools. You can set up a geofence to turn your phone's Wi-Fi on when you're near your home or office, and keep it off the rest of the time to conserve battery. And you could disable the password when your phone is connected to the home Wi-Fi, for easy access, but re-enable it when you're outdoors, so your phone is never unlocked when you're not at home. Give it access to your calendar and you can have it keep quiet in meetings, and using your location it can automatically go silent when you're inside a cinema hall.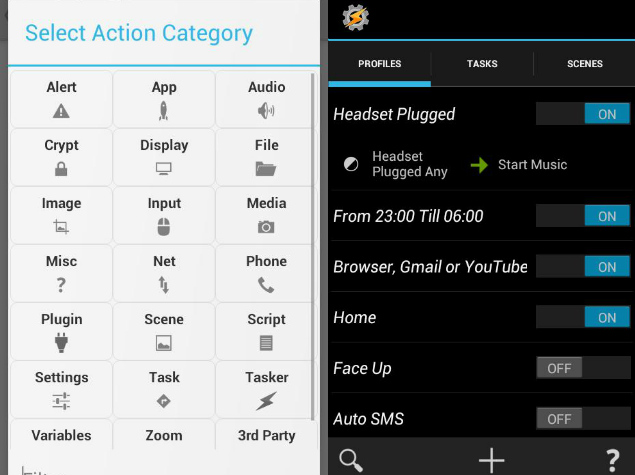 3. Make calls easier
We lose sight of the fact that our phones are still used to make calls. But calling someone from an iPhone still means either searching through your contacts, or dialling a number from memory. Android phone makers usually put their own diallers which have different features, but you can also turn to apps like Dialer+ and Ready Contact List to add functionality. With Dialer+, for example, you get a T9 dialer so you can use the same keypad to either enter a contact's name or phone number, and it searches your contacts and shows matches while you dial.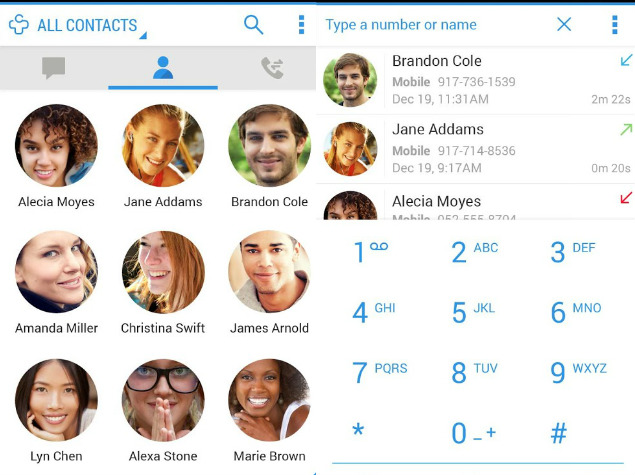 4. Smarter SMS
Along with calls, your SMS service can also be customised completely by Android apps. For example, Hello SMS comes with features like an automatic night mode where the screen switches to white text on a black background, tabbed view to quickly see messages from different senders, and automatically switching to instant-messaging over the Internet when connecting to another person who uses Hello. Messages+ from the same company that makes Dialer+, is an excellent SMS replacement app too. You can send free IMs to other Messages+ users, and it also integrates with WhatsApp, Facebook, Twitter and LinkedIn, so you can see people's updates all in one place.
India Against Spam sounds like a political slogan, but this cool app is actually super handy if you're getting bugged by too many ads over SMS or calls. Authorities are cracking down on DND offenders, but it's still cumbersome to type out a complaint every time. India Against Spam gives you a one-touch option to do the same thing.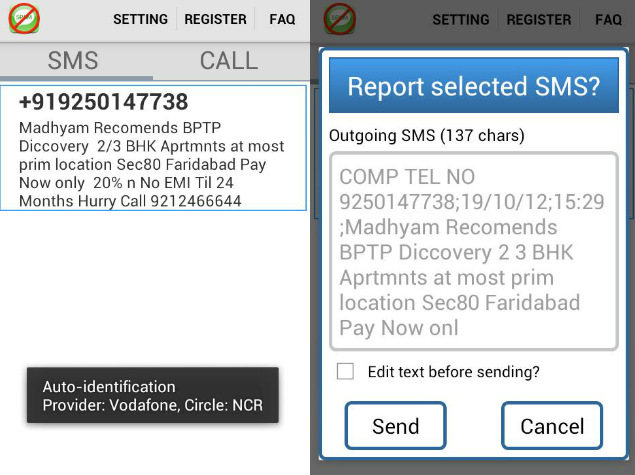 5. Download Torrents
There are a lot of different legal torrents available, through which you can download software or free media. Downloading these torrents on an iPhone isn't possible though - you'll have to use a workaround such as using a webapp or Dropbox to trigger your desktop torrent software via a 'watch' folder. If you're an Android user though, the download can take place right on your phone, with the official BitTorrent app on Google Play. The popular movie torrent service Popcorn Time is also available for Android users - and the simple interface makes it particularly well suited to use on a mobile device.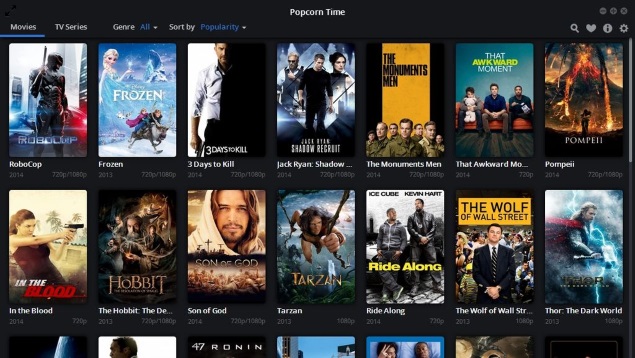 6. A full-fledged media centre
There are a lot of great media player available for smartphones and tablets but if you're looking for a full featured media centre that can manage your playlists, download metadata, subtitles and lyrics, load streams from a number of sources (both legal and otherwise) and make sharing your media simple, then nothing comes close to XBMC. And unless you've jailbroken your iPhone, you're not getting it. Android users can side=load the official XBMC app, or they can install TVMC instead. TVMC is XBMC with a lot of the settings and additional streams already downloaded - so you don't have to figure out how to use repositories and add-ons.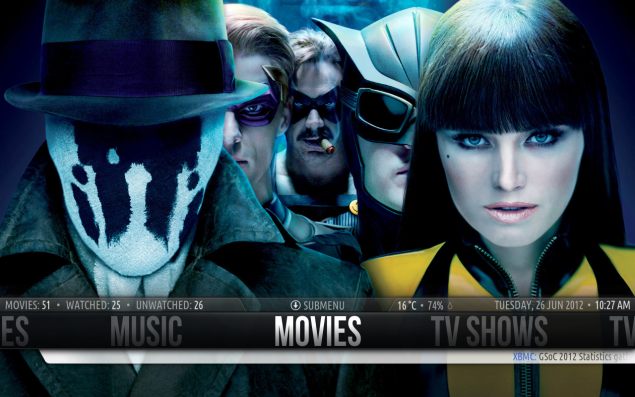 7. Fully enjoy Google Now
Apple users aren't cut off from Google Now - you just have to launch the Google app to see your cards and recommendations, but Android users get to enjoy the full benefits. Google Now is one of the most compelling - some might say creepy - things about Google's services, and it's amazing how useful it can get over time, popping up cards as and when you need them. Integrate with Android Wear (Review) for even more effective use. Other fully-functional virtual assistants like Shifu are also only possible on Android.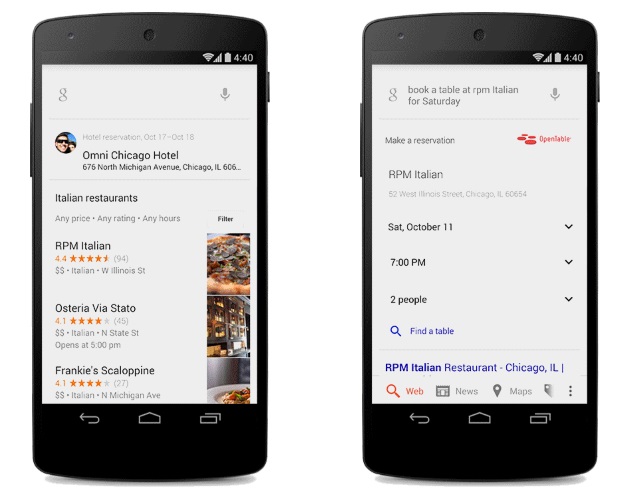 8. Manage files
With iOS 8, Apple introduced iCloud Drive, that lets apps share files with each other. But there's still no way to browse the files stored on your local device. On Android, using the default file manager can be fairly confusing, but thanks to apps like ES File Explorer you can find everything with a simple swipe. ES File Explorer is our favourite file management app, and aside from the basic functions of browsing and editing the contents of your storage, it also lets you see all the media or documents in one place, making it easy to keep track of your data.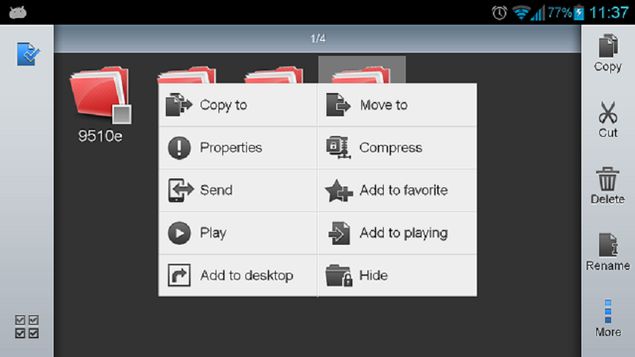 9. Control your phone from your PC
Apps like AirDroid and Pushbullet make it simple to have your different devices working together. You can share files, pictures and more between devices, install apps on your phone from your desktop, send SMS messages from your computer, or share clipboards across devices. Apple users can experience this with the new Continuity features in iOS 8, but you need to be locked into multiple Apple devices for that to work.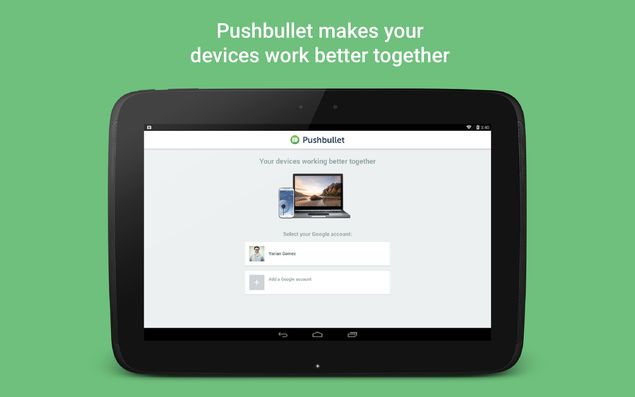 These are our favourite Android-only apps - if you know of Android apps, or if you use some essential iPhone apps that Android users are missing out on, let us know via the comments.