Every week this column brings you a list of handpicked deals on apps and games. We've found deals for iOS, Android and PC users so you won't be paying full price to fill up your device. This week we have one of the best mobile games - Monument Valley - available at a big discount, among other deals. Read on.
Monument Valley
Monument Valley is among the best mobile games of all time. The game requires you to "manipulate architecture and guide a silent princess through a beautiful world". The art and music are both exceptional as well, both playing a big part in the game winning Apple's game of the year and design awards last year. If you haven't played this game yet, it's available at a discount right now. The Forgotten Shores expansion includes a few more puzzles, which is available as an in-app purchase for Rs. 120. The discount is only on iOS at the moment, but you can get the game as part of the Humble Mobile Bundle (mentioned in the next section) for a discount on Android.
Monument Valley on iOS (Rs. 60, usually Rs. 250) and Android (Rs. 250)
Other great deals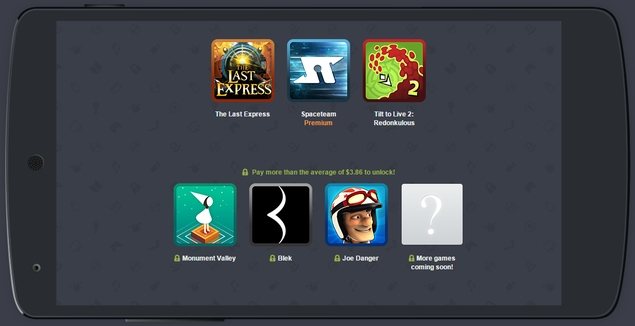 Humble Mobile Bundle 12 featuring Tilt to Live 2: Redonkulous, Spaceteam (Premium), The Last Express, Monument Valley, Blek, and Joe Danger via Humble Bundle (Rs. 245, usually Rs. 2,150)
Bundle Stars Killer Bundle 3 featuring Planetary Annihilation, S.T.A.L.K.E.R: Call of Pripyat, Of Orcs And Men, It came from space, and ate our brains, Super Motherload, Merchants of Kaidan, The Original Strife: Veteran Edition, Letter Quest: Grimm's Journey, Survivalist, and Spark Rising via Bundle Stars (Rs. 310, usually Rs. 9,500)
Dead Island Franchise Sale featuring Dead Island, Dead Island Riptide, Dead Island: Riptide - Fashion Victim, Dead Island: Riptide - Survivor Pack, Escape Dead Island via Steam (Rs. 820, usually Rs. 3,200)
Wolfram Alpha for iOS (Rs. 60, usually Rs. 300)
PDF Expert 5 for iOS (Rs. 300, usually Rs. 620)
Star Walk 2 for iOS (Rs. 60, usually Rs. 190)
Over for iOS (Free, usually Rs. 120)
The Ensign for iOS (Free, usually Rs. 60)
CounterSpy for iOS (Rs. 60, usually Rs. 300)
Affiliate links may be automatically generated - see our ethics statement for details.