Pokemon Go may not have officially launched in India just yet but that hasn't stopped many a fan in the country from playing the game. Unlike past entries in the series that focus on you collecting and training Pokemon across a variety of locations in-game, you need to go outside to play Pokemon Go.
The game utilises your smartphone's GPS and camera to let you catch an assortment of creatures in the real world. It's essentially a cross between Google Maps and Pokemon, with the design sensibilities of developer Niantic's last game, Ingress. You'll visit landmarks which double as PokeStops to collect items and capture others as Gyms for your team along with the all but obvious goal of collecting as many Pokemon as possible.
(Also see: How to Play Pokemon Go in India? Here's Everything You Need to Know)
Despite Nintendo not having an official presence over here, the Pokemon video games on the DS and 3DS do remarkably well. Sources tell Gadgets 360 that the series is as bankable as GTA, FIFA or Uncharted for many a retailer, making it a steady seller. Considering how different Pokemon Go is from your standard Pokemon game, we wondered how the experience of local gamers has been.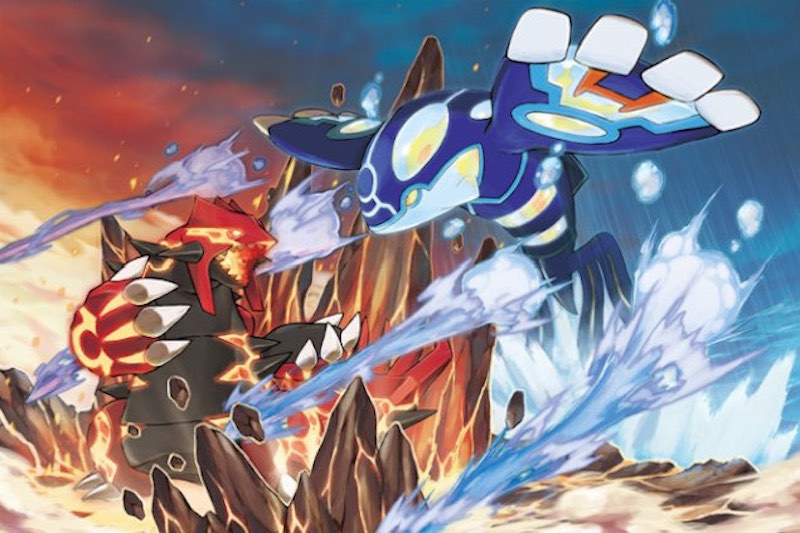 Network woes
As expected poor internet coverage is an ever present bugbear. More so when Pokemon Go requires you to walk around and play the game when you're on the go.
"Sometimes I get a GPS error on 3G, but 4G is perfectly fine. Don't even bother with 2G, it just won't work," claims Harjas Singh Kochar, a student from Delhi citing connectivity issues.
Others, haven't been as lucky, with experiences that show how threadbare networks can be.
"I was in an Uber on the way to South Mumbai from Juhu and I think I got disconnected around 20 times," says Jayesh Bhagchandani, a consultant based in Mumbai. "And it's worse if you're signed in via a Google account using two-step authentication."
(Also see: How to Download Pokemon Go APK, Install, and Play on Android)
Watch your step
This isn't the only hazard for many a fan. It's widely known that Indian pavements aren't exactly pedestrian friendly adding another impediment to catching Pokemon.
"Oh you need to be very careful. Chances are, you'll run into traffic! Some people even thought my friend and I were lost and it doesn't help that we have blond and blue hair," says Niharika Patil, a professional cosplayer in Mumbai.
Traffic is just one point of contention with ditches and sanitation hazards being others.
"I haven't actually gone outside of my society area much, although, once I did roam around outside my office area," says Rashi Chandra, a 2D game artist from Delhi. "You have to watch where you're going otherwise you might just step on poop or fall in an open ditch."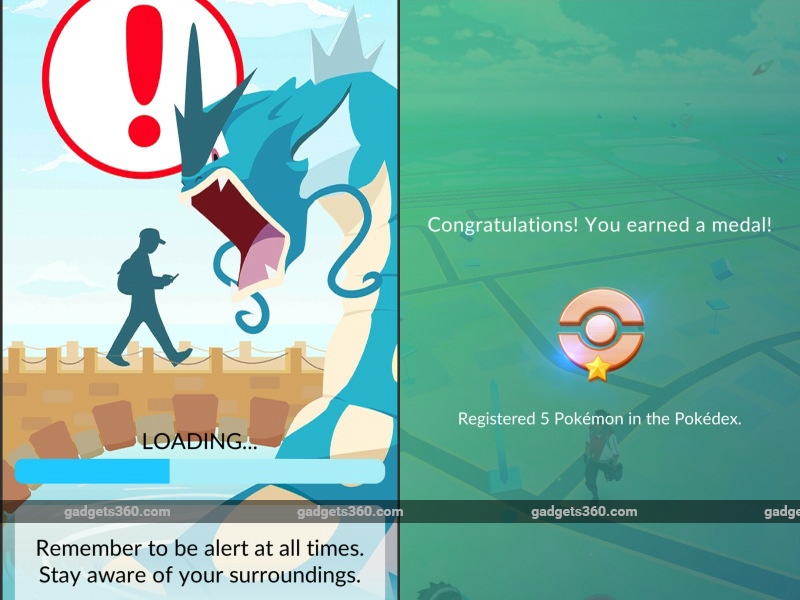 (Also see: Pokemon Go Is Responsible for These Real Life Weird and Scary Things)
Gotta commute 'em all
However, poor connectivity and walking conditions have done little to deter many a fan. The solution for some is simple: play Pokemon Go while commuting.
"Cars move slower here due to traffic. Once you get into the catching cycle it's easy," says Hrishi Oberoi, founder of Photon Tadpole - a Mumbai-based game studio, referring to the ease with which one can tap and capture Pokemon on the go. "Accessing PokeStops is tougher, although the slow speed due to traffic is helpful."
"I caught a few in a car even though it was faster than walking," says Kochar, "The game got stuck though after catching Pokemon but it synced fine when I restarted it."
It's why there aren't too many incidents of gamers straying into museums or police stations, unlike our international counterparts - when you're in a car on the way to work or school there's little chance of deviating from your route.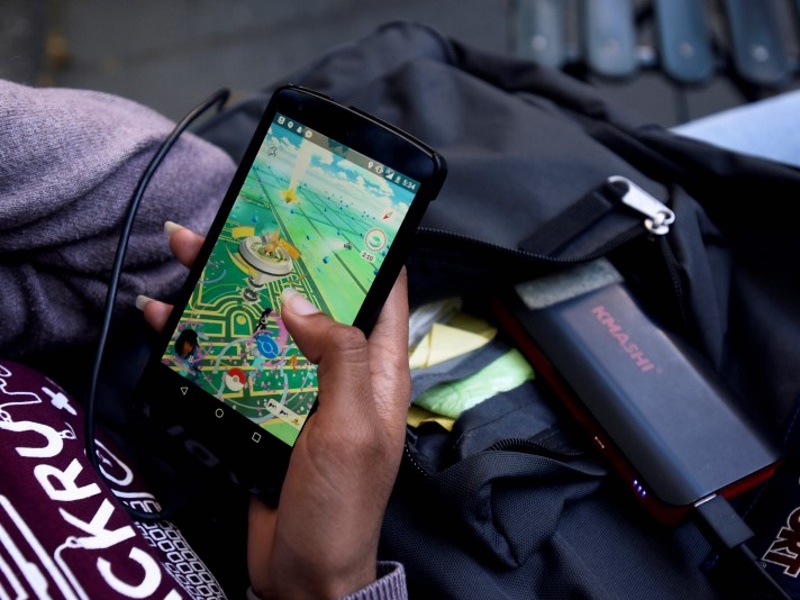 Content concerns
That's not the only reason though. Pokemon Go uses the same locations as its previous game, Ingress. For Ingress, Niantic crowdsourced a large portion of its landmarks and points of interest via its rabid fanbase. This in turn, explains why there isn't as many PokeStops or Gyms - crucial places for players to progress in the game - as Ingress wasn't as popular in India as it is in other countries. For a game as nascent as Pokemon Go, it's already proving to be a bottleneck.
"I'm a level nine and have like 70 Pokemon (species). Why are there no PokeStops nearby? Will they add some PokeStops? I searched the whole city and there are just like, some 10 PokeStops and only three Gyms," wrote Harshit Chepe via email. He resides in Indore. "Can I even complain as it hasn't even launched officially in India? And I don't find the kinds the people in other countries find. I literally have to walk so much which basically results into a normal Pokemon... what's the deal with this?"
And it's not just those he case for smaller cities such as Indore. The distribution of PokeStops and Gyms seems to be odd in other parts of the country, such as Mumbai too.
"There's an HSBC bank as a Gym and there's another Gym - some area next to Amitabh Bacchan's bungalow. They're barely 500 metres apart," observes Bhagchandani. "It's pretty weird."
The inconsistent distribution isn't just limited to these two factors. Pokemon themselves are subject to this.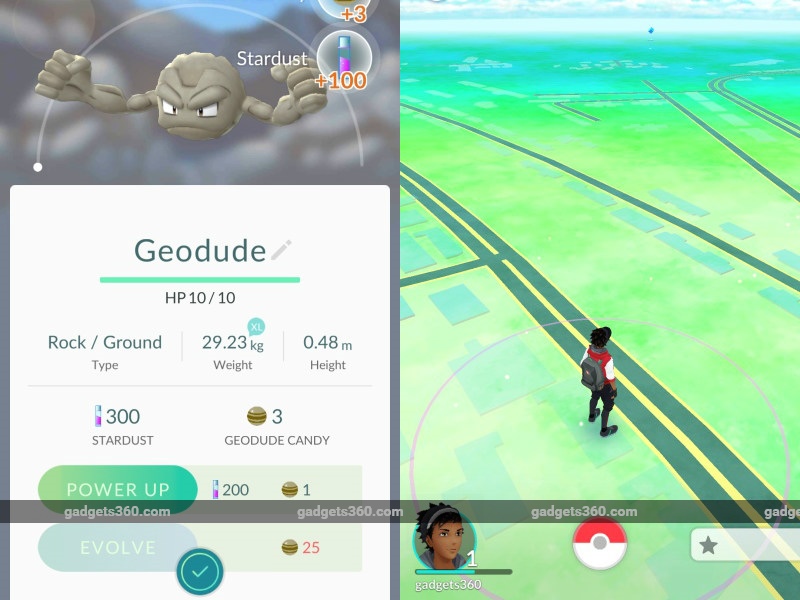 "Nariman Point has a ton of PokeStops and a wealth of pincers and zubats," Oberoi opines. "But around my home area, they're a lot more scarce."
The sheer repetitiveness of Pokemon available does little to help matters.
"I check different locations often," Kochar says. "I end up finding more of the same Pokemon over and over."
(Also see: Pokemon Go Now Available to Download in UK, Germany - When is India?)
Will it continue being fun?
To many people we spoke to, it seems that external issues such as poor data coverage and pothole-filled roads can be overcome. The bigger fear is that Pokemon Go might not have the legs to make it as enjoyable as its traditional entries.
"It is fun for a while but I'm afraid it might become repetitive later. They might have to add PokeStops and Gyms more closer to each other," suggests Chandra.
And it's this lack of content that has some wondering if they should vote with their wallets.
"I'm worried about post-launch support," Bhagchandani confesses. "It's what's stopping me from bothering with in-app purchases just yet though I am considering it because it's cheaper than a new Pokemon game."
"If the game had more interactive PvP [player versus player] battles with skills, I probably would have [spent money on the game]. But right now it's just in its baby stages," Patil says.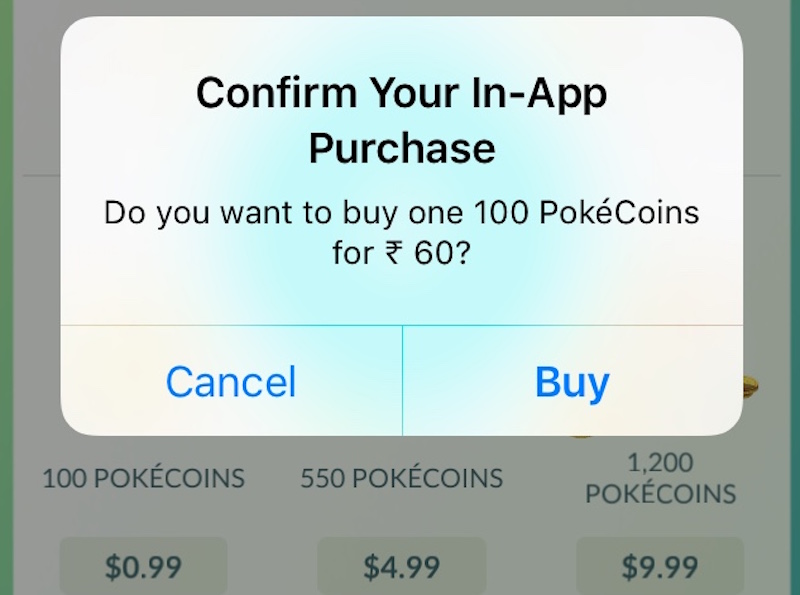 Better living through video games
Nonetheless, for a few, Pokemon Go has already made what appears to be a positive difference.
"It's got me out of my house and made me more social. I honestly think that's a start. I'm gonna be in great shape by the end of this," believes Patil.
Physical and mental well-being aside, it's given others a chance to spend time and bond with their family.
"I showed it to my six year old daughter. She was fascinated and wanted me to take photos with Pokemon," says Oberoi. "Now when she goes down to play in the compound of our building, she calls for me to help her find more Pokemon. It's a lot of fun."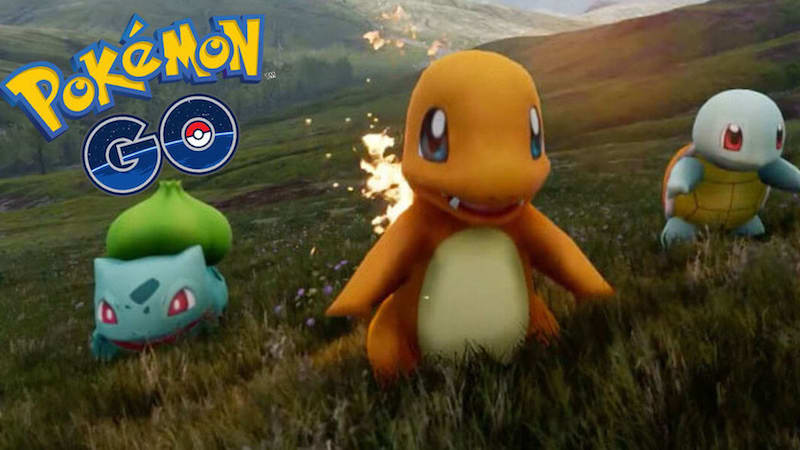 While it's but obvious that Pokemon Go has already made its mark, how Niantic and The Pokemon Company sustain momentum past the initial hype remains to be seen. A recent data dump of its APK points to tie-ups with the likes of McDonald's - an old collaborator from past titles.
At the moment though, there's no doubt that Pokemon Go has captured the attention of many. Poor networks, the lack of an official launch, and hazardous roads do little to impede this, it's just a matter of Niantic and The Pokemon Company's commitment to the game outside the initial launch.
What's your experience like playing Pokemon Go in India? Share your discoveries with other Pokemon Go players in our forum - follow our threads for Delhi, Mumbai, Pune, Bengaluru, Hyderabad, Chennai, Kolkata, or start your own.
Affiliate links may be automatically generated - see our ethics statement for details.