There's a new game featuring India's star cricketers Virat Kohli and Rohit Sharma in the works. UK-based Stick Sports (whom you should know from such hit games as Stick Cricket, Stick Football, and Stick Tennis) has partnered with Indian mobile games company Nazara Games (Cut the Rope Magic, and many Chotta Bheem games) to launch the game in the country.
The game, which is yet to be named, is due to be launched in October this year on Android and iOS, according to Nazara Games CEO Manish Agarwal. He told Gadgets 360 that the company has licensing deals that allow it to use the likenesses of Kohli and Sharma in its games till 2018.
(Also see: Localising Games for India Isn't a Priority, but It Should Be)
Stick Sports has partnered with Nazara primarily to crack the Indian market. Agarwal said Nazara will be publishing the game in emerging markets including India, while Stick Sports will be publishing the game in established markets such as US, UK, South Africa, and New Zealand. Stick Sports CEO Paul Collins said, "Most of our revenues out of Stick Cricket are coming out of UK and Australia. They've also adopted quite quickly the free-to-play model, which a lot of the mobile games industry is based around." This is what SuperSike Games, makers of cricket game One More Run, earlier told Gadgets 360.
Things work a little differently in India, Collins said. "In India it's a different kettle, it's a very different marketplace. One of our biggest challenges is how to adapt our product for the market and to monetise that more effectively," he explained.
He added that in India having in-app purchases is not enough. "In India it's about broadening that monetisation platform across advertising or other aspects of it," he explained. "You have to do that with a sensitivity to the local market. That's why Nazara is very interesting for us, to give us that know how."
Nazara says the two companies are going to be using different monetisation models in different regions. "Stick Sports is going to offer addons (like in-game power-ups) in the form of in-app purchases in markets such as UK, South Africa, New Zealand, and United States," Agarwal said.
Nazara, on the other hand, will try to monetise the game through ads in emerging markets. "We're looking at reward videos (like watching ads to unlock power-ups) in emerging markets," he said, highlighting that people are still unwilling to pay for in-app purchases in countries such as India.
Both companies are, naturally enough, touting their product as a "unique cricket game". The upcoming title will focus only on batting with an emphasis on building partnerships. "We're looking to tailor the game to bring in the skills of Virat and Rohit into the gameplay. The characters will play differently, they have different qualities," Collins says. "That's quite unique. We've never done that before." However, both Agarwal and Collins declined to provide further details on game design, and how exactly the game will be unique.
Nazara says both companies have been working together "from a design standpoint", hinting that its role is not limited just to publishing in emerging markets. Stick Sports' games are known to be geared towards casual players, and Agarwal said Nazara is working on bigger 3D cricket games featuring the two players.
When asked how the Indian market is different from established markets, Agarwal says, "Here the size of the game is very important. Many people have phones with low internal memory so the size becomes a big factor." He adds that Indians demand constant content updates such as new characters.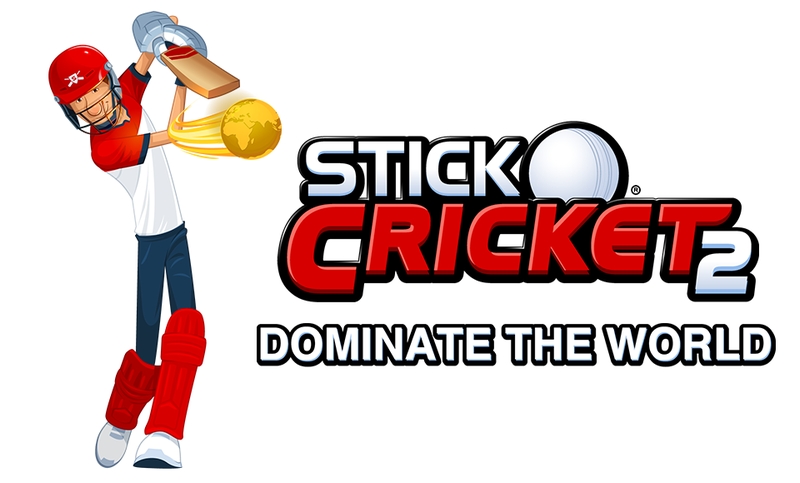 Earlier, Nazara had spoken about investing in original intellectual properties (IP) in a big way. Agarwal says the company has decided to change its strategy. "We've had a bit of a rethink on that [original IPs]. In India there are very few hardcore gaming users. A large base is casual users. When we have 10 million DAUs (daily active users) we will start thinking about our own IP," he says.
On the surface, it appears to be a prudent approach from both companies - slapping on well-known faces on a easy to understand gameplay. However it also brings to the forefront some concerns. With plans to keep monetisation restricted to advertising, it appears as if carrier billing on Google Play isn't the shot in the arm developers needed to succeed in India. "Carrier billing needs to expand to other telcos [apart from Idea], and formation of habits [people starting to pay via carrier billing] needs to happen," Agarwal says. According to him, once these two things happen, Nazara will start considering using carrier billing.
With a game based on just two cricketers along with simple mechanics which may not be too different from existing Stick Cricket games, it will be interesting to see how these companies manage to meet the needs of a content hungry and bandwidth restricted audience, when proof exists of others flourishing with larger sized games thanks to a focus on gameplay.