Mobile games based on existing Indian card games are a dime a dozen. Every Indian developer hungry for funding seems to make a game based on teen patti or rummy, and these games are not just popular but also easy to clone.
Companies like Moonfrog and Octro are the original players in this space, who learned from the success of Zynga Poker in Western markets, and then successfully recreated the model here, but with an Indian twist.
Their various clones and imitators however mean that card and casino games are at their peak, and it's time to diversify. Delhi-based Octro Games just launched its first non-card game, Carrom Live, after a substantial period in soft-launch. NDTV Gadgets spoke to Saurabh Aggarwal, founder and CEO of Octro to find out more.
(Also see: Indians Don't Pay for Stuff Online? Octro Begs to Differ)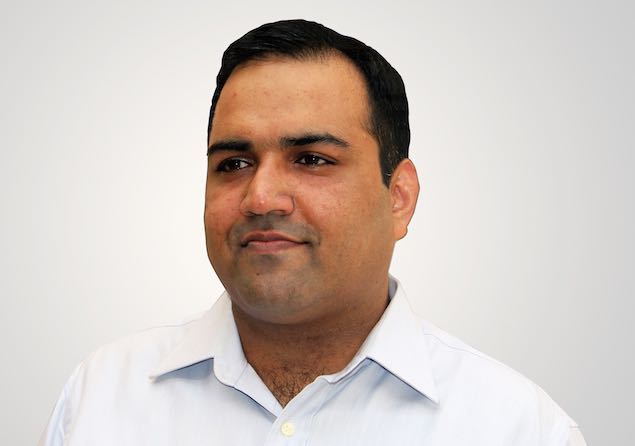 "We've gotten close to a million downloads already for Carrom Live," Aggarwal says. "And we're seeing other geographies picking up, like Malaysia, Indonesia, Singapore, Saudi Arabia. We're actually seeing traction in other geographies for the first time."
Octro's most popular game, Teen Patti, is predominantly played by males aged between 18 and 35 in the Hindi speaking belt of the country. The audience for Carrom Live is a definite change from the usual segment that plays Octro's other games.
"For the first time we're getting players from Malaysia and Indonesia. We were the number one sports game in Singapore for a week," he explains. "I think the audience is definitely different, we're also trying to figure out how it is different. I think we'll have more learnings in coming days but I think the male bias is smaller on Carrom Live."
In Octro's short history, it's managed to monetise exceedingly well in India - a rarity for many a game developer. With Carrom Live, the international traction brings some unique insights to the table.
"The higher ARPPU (Average Revenue Per Paying User) market it is, the better Carrom Live is doing in that market. Even the retention numbers are better," Aggarwal claims. "So far the best is coming from Saudi Arabia. The second best country is Malaysia, third is India. Fourth is Indonesia. We've been thinking why."
"And one of the big reasons we thought is because of the quality of the handsets that people have [in that region], and on better handsets Carrom Live performs better ultimately." The company is still looking at data to validate these theories and build the product roadmap accordingly, he added.
Success outside India is new for Octro, and the international appeal seems to have been helped by the fact that the game has a very visual nature, and basic rule set. This, Aggarwal tells us, means that not it didn't take a lot of effort to localise the game for various markets.
With Carrom Live measuring up to Octro's expectations, it was natural to wonder what would come next. The company includes talent that's worked on many cricket games, including Street Cricket and Disney Indiagames' Hit Out Heroes. Aggarwal says that Octro is considering cricket for its next game, but says it won't necessarily happen soon.
"I only put out games that I have full faith on. Until I get to something substantial there's not going to be a cricket game from Octro," he says.
Octro's Secret Sauce

That's easier to understand when you think about Octro's business model. For Aggarwal, it's all about the content and of course, the social, multiplayer angle.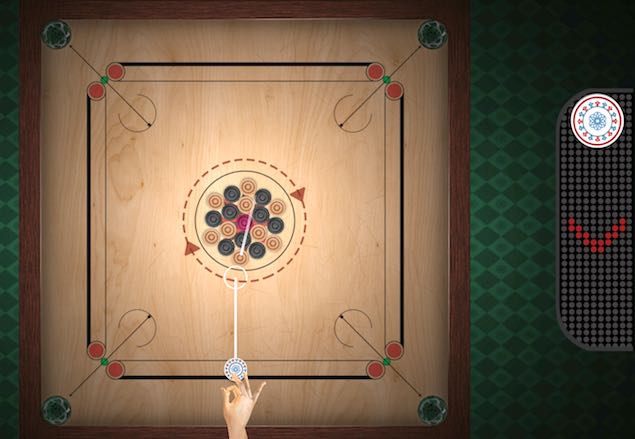 "One of the key things is the titles we have chosen. People know these games. You don't have to teach them how to play these games," Aggarwal says. "And all our games are multiplayer. That helps people invite other people [and] helps discoverability. So the K Factor [the growth rate of an app] for our games has been incredibly high."
And once a mobile gamer has installed your app - which was introduced to him by a friend - then he isn't likely to uninstall it and switch to another similar card game.
"The way we show what happens when your friend comes online, the way the leaderboards are very active and presence driven," says Aggarwal, "your leaderboard can show who is offline, who is online, and you can join people's tables from leaderboards, all of these innovations actually count." Aggarwal claims that Teen Patti has eight to 10 times the install base of its closest competitor, thanks to these ideas.
(Also see: Game Development in India: In a State of Constant Flux)

He believes that Octro's existing user base is a powerful tool to build out audiences. "By doing a small ad within our existing titles we can maybe get a 100K installs the first day," Aggarwal claims.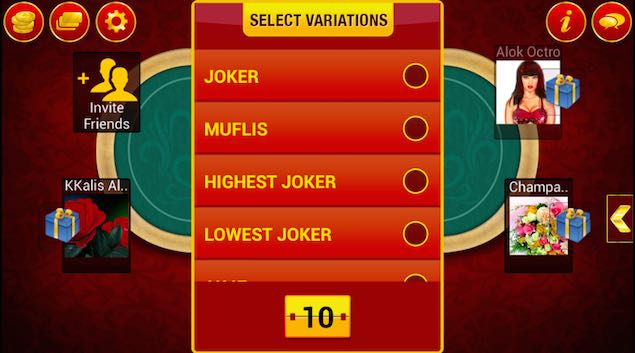 Despite the large user base, Octro doesn't monetise its games through ads. It's something Octro is taking cautious steps towards. "Now our rummy game has non-Octro ads as well. And we make substantial revenue from that," he claims. "But we would love to get more premium revenue, more direct revenue coming from users."
This large number of connected users also raises another interesting question. Sources close to the company have told us that it received its funding by positioning itself as the fourth largest social network in the country. So, does Aggarwal view his company to be a social network or a gaming company?
"We're still more game focussed than [a social network], but we're a social gaming company that's how I define it," he says. "You cannot take social away from Octro's games and you cannot take games away from Octro."