Free is good, but freemium is a four letter word. When you talk to self-identified gamers or read gaming news websites, games that are free-to-play (F2P) are sneeringly referred to as free-to-pay, and there's a near religious disdain for any and all games that are sold under this model.
These F2P games might dominate the list of downloads, and be the most successful type of game on the App Store and Google Play (as per App Annie) but the "experts" will simply say that people are stupid, and don't know what they want.
There's no denying that some games have brazenly pushed past the limits of taste and reason in a bid to part people from their money. Particularly disturbing are games that are targeted at children - these games are free to download, but require a steady stream of spending from inside the app to progress - called in-app purchases (IAP) - and they've cynically designed, with multiple currencies and confusing language, which make it very easy for a child to spend their parents' money without realising.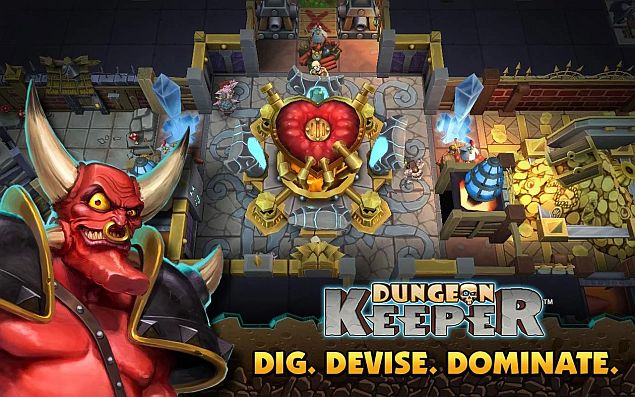 The example which has drawn the most ire lately is the mobile release of Dungeon Keeper, a cult classic PC game which made it to mobile phones, overflowing with money-making attempts. The implementation of IAP in this game is utterly horrendous - you're not nudged and encouraged to spend, it's outright required. Most F2P games actually let you play and enjoy yourself even without spending money, but in the case of Dungeon Keeper, that was not what happened.
Instead, the game repeatedly hit walls, and demanded you hand over money or else forget about ever having fun. There have been some other games which have implemented IAP equally badly, but it didn't help that Dungeon Keeper was a beloved classic, one which had a huge following that looked forward to the launch with a lot of enthusiasm. This wasn't a "casual" game like Candy Crush Saga, but rather something that should have targeted the "core" gaming audience.
Core vs casual
That Dungeon Keeper should have been aimed at a different audience from Candy Crush Saga is fairly obvious. And if most of us could see this, then surely the developers realised it too. So what went wrong? Why wasn't this game made as a premium game, sold for an upfront price, leaving you to enjoy it once you started playing?
Free games - obviously - get downloaded more than paid games. They also make the bulk of the money today - if you look at the top grossing section of the App Store right now, not one of the top 10 apps is paid. In the top 20, only one game is paid, proving that the IAP model is working quite well.
According to app discovery platform XYO, Dungeon Keeper has been downloaded over 4 million times, globally. Another classic PC game from the same era,
Transport Tycoon
, is also available on the App Store, but requires you to pay upfront. The game costs Rs. 420, and according to XYO, has been downloaded only 83,000 times, globally - 2 percent of Dungeon Keeper's audience.
XCOM: Enemy Unknown launched on the App Store last year close on the heels of its launch on consoles like the Playstation 3 and the Xbox 360. The game had already received a hugely positive response on consoles, and the turn-based point-and-click interface made it very well suited to tablet play. According to XYO, the global download numbers are 440,000 - very good considering the relatively high launch price. You can get the app now for Rs. 620, but it launched for Rs. 1,100.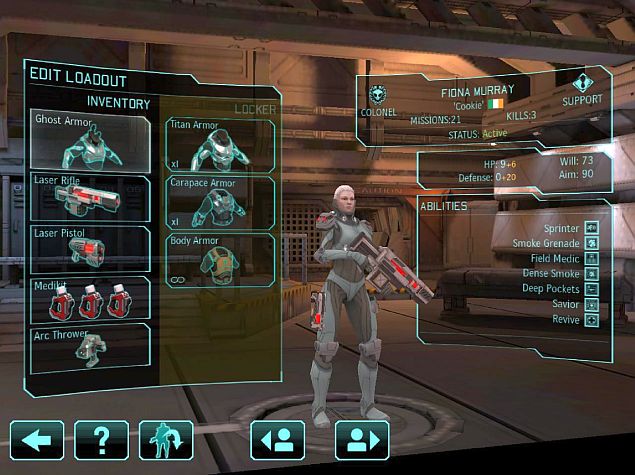 Most publishers can't count on the same kind of popularity and positive reviews that XCOM had. Which is why most games being released now are following the F2P route. Gameloft is a publisher that gets reviled a lot for F2P games, but one of their new games is actually a pretty good example of IAP that isn't obtrusive.
Rival Knights, released in June, has seen 1.4 million downloads globally, according to XYO. The game is pretty simple, and uses timers in the form of "seals" which you have to spend to keep jousting. The gameplay itself is simple, but the presentation is top notch, and you have what is a very enjoyable game. The seals ensure that you're never really playing for more than 15 minutes at a time, and then after a short wait, the seals will refill and you can pick up the game again.
This is perfectly suited to playing on the metro, or in a car ride - you can get a play session in, then take a small break to check your mail and post on Facebook, and you can start playing again very soon.
The game has IAP which can be used to buy gold coins, and gems, which are both used to upgrade your gear. But progress through the game is pretty smooth, even without buying coins or gems. And once you start participating in the multiplayer jousts, your in-game wealth builds up pretty quickly. You can enjoy the game without spending anything, and if you're really enjoying yourself, you can spend some money to get that one item you really want.
F2P has its benefits
In any discussion on F2P, you'll see the worst examples, such as Dungeon Keeper being raised to score points. But if a game is designed with proper use of IAP in mind, then it should become an unobtrusive part of the experience.
Nimblebit's Tiny Tower is a shameless attempt at getting you to buy premium currency, but the design and flow of the game is so elegantly managed that you can enjoy it thoroughly without spending anything. This reporter bought a coin doubler in Jetpack Joyride after having played the game for over a year, because it was just so much fun.
Games like Temple Run and Subway Surfers are well made, highly replay-able experiences that are beloved by millions. They're also F2P games, but they're not abusive in how they take your money from you. You can, and will, enjoy these games without spending anything.
When these games are free, more people are willing to download them and try them out. Mobile gaming has swelled the numbers of people who play videogames, and much of this audience is not necessarily familiar with the genres and tropes that others would take for granted. In this context, F2P is very important in helping people to learn about, and appreciate, more sophisticated videogame offerings.
It is important for us, as customers, to keep a dialogue going about IAP in games. If we don't, we're going to see far too many abusive games pop up that have purchases of Rs. 10,000 for a premium currency. But automatically assuming that every game with freemium elements is awful and needs to be avoided is also an unnecessary response.