An epub file is the most common format for digital books. While some digital booksellers such as Amazon don't sell epub files, most other sources of digital books do so. If you are into reading, you are going to want to know how to open epub files. Don't worry, this guide has you covered, no matter which device you use.
(Also see: Five great apps for reading ebooks)

Windows & OS X
For Windows and Mac OS X, Calibre is the best software for opening epub files. The reason we love Calibre is because it is the most powerful tool of its kind around, supporting almost all ebook file formats. It has excellent library management features, and you can also use it to "fetch" metadata about books from the Internet. It also makes it easier to share books with others, and to send them to your devices. And of course, you can read books. Download and install it on your device, then follow these steps to read books.
1) Open Calibre and click the red Add books button on the top-left.
2) Select your epub file. It will appear in the big white box in Calibre. Double-click the file name in Calibre to open it and start reading.
While we strongly recommend Calibre as the best option because of its powerful library management and conversion tools, if you just want to read the books, you can also download the free Kobo app for PC. Once it is installed, you can use the following steps to read:
1) Open Kobo, and click on "UPDATE LIBRARY". This will scan your computer for epub files, and save them to your library.
2) From the book covers, double click on the book you want to read. The left and right arrow buttons let you flip pages. If you close Kobo, it remembers which page you were on.
iOS
The iBooks app on your iPhone or iPad can open epub files without any problems, but the challenge for iOS users is getting the files on your device in the first place. The best way to open an epub file on iOS is via a cloud storage service such as Dropbox and the iBooks app. You'll have to upload the file to Dropbox and download its iOS app before logging in. Now follow these steps.
1) Find the epub file and tap on it. You will see an error message saying Dropbox can't open the file.
2) Now tap the Share button (the box with an arrow pointing upwards) and tap Open in.
3) You'll see a menu pop up, with an option to Open in iBooks. Tap that to open the epub file.
You could also mail the files to yourself as an attachment - when you open the mail and tap on the attachment, it will download the file, and bring you to the Open in menu from step 3.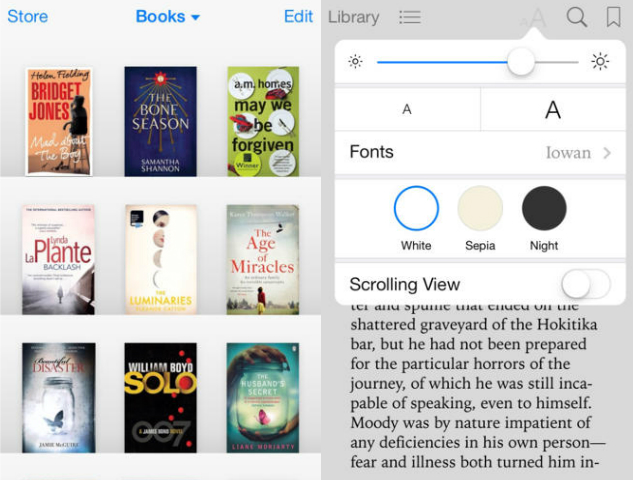 Android
On Android, you'll have to download an epub reader such as Aldiko or Universal Book Reader to open epub files. We chose Universal Book Reader - here is what you need to do:
1) Copy all epub files to your Android device.
2) Open Universal Book Reader. The first time you start it, you will see some tips about the app's features. Keep hitting next till you see a bookshelf.
3) The app will now ask you if you want to import all ebooks. Tap the Yes button and all the ebooks on your device will show up in the app automatically. Tap the one you want to open and you're good to go.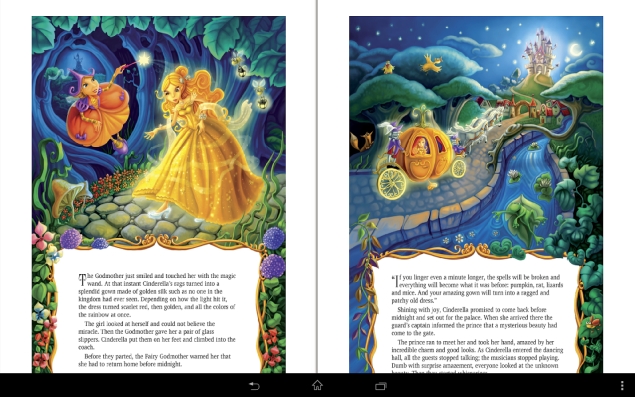 BlackBerry
To open epub files on a BlackBerry device, download Kobo from BlackBerry App World. Follow these steps to open epub files.
1) Open the app and tap the settings button (three vertical dots) on the top-right.
2) Tap Import Items and tap Start. Kobo will automatically scan your device for ebooks and load them in the app. Select the one you want to open and start reading.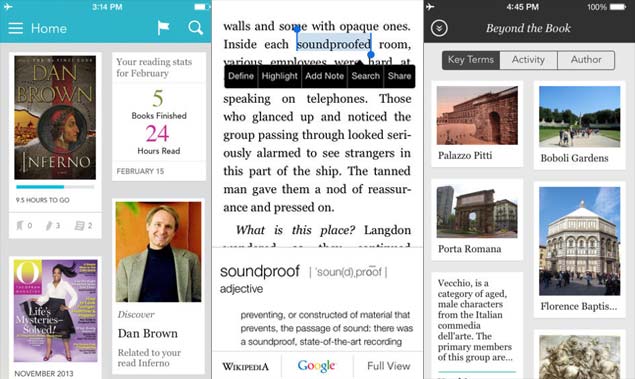 Windows Phone
Like in iOS, the best way to open files on Windows Phone is through a cloud storage service such as SkyDrive. The aptly named ePub Reader does the job. Download it and follow these steps.
1) Save your epub files to SkyDrive and open the ePub Reader app on your Windows Phone device.
2) Swipe right twice in the app to reach the page called Source. Here tap SkyDrive, sign in and select the epub files you want to open.
That was how you open epub files on any device. In case you know of any better ways to do this, leave a comment below. Happy reading