Launched in mid-2012, Bengaluru-based Plackal's freemium app LoveCycles, available on Android, iOS, and Windows app stores, has some remarkable statistics to show for their effort. With no marketing expenditure, the app has clocked over 6 million downloads worldwide, and is claimed to have approximately 1.7 million monthly active users apart from about 170,000 daily active users.
An alumnus of Christ College Bengaluru and IIM Bangalore, John Paul, Co-Founder of Plackal, says that he founded the firm in 2011 to explore his passion for consumer software, particularly in the mobile space. "The idea about tracking menstrual cycles came from my wife Jane. We took part in hackathons to fund the early prototypes," Paul says.
Plackal won the Samsung Smart App Challenge 2012 for their app Juswrite, a note-taking app which utilised the S Pen on the Galaxy Note. The same year, they launched LoveCycles. Fast forward to today and LoveCycles has scaled to over 6 million downloads, with a team of just 6 people.
Much of its success was due to their focus on western markets, which had a high proliferation of smartphones. "At the time of our launch, India had not yet entered the smartphone era and we decided to focus on the international market," Paul says. Its top geographies are United States, Italy, Mexico, Brazil, South Korea, Russia, and Germany, at present. They see a huge opportunity in India as well, and plan to add support for local languages.
Having the best user experience, covering a wide range of languages and platforms helps. Over 60 percent of LoveCycles' users are on Android, 20 percent on iOS, and 20 percent on Windows. "LoveCycles is the only app in this category to support all the major smartphone platforms," he says, adding that no other app captures tracking menstrual health in a beautiful, easy to understand and simple to operate package. The app supports 12 international languages presently, and will increase it to 25, adding support for Indian languages.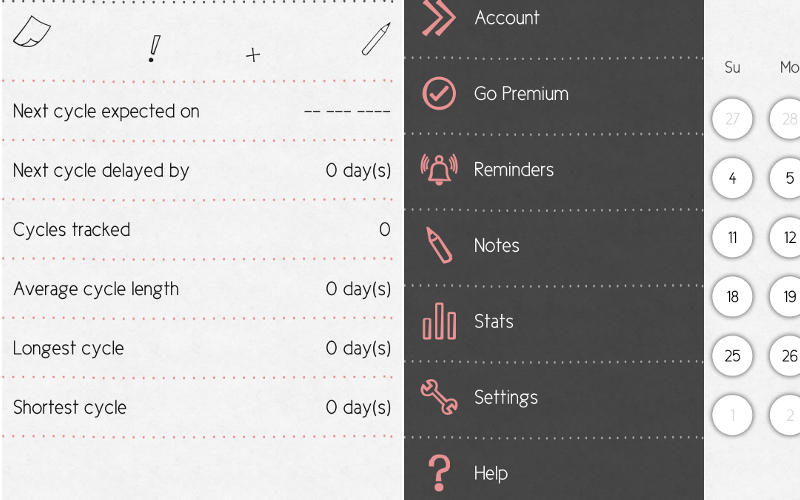 LoveCycles' monetisation is based on a freemium model, the basic version is free to download and is ad supported. Upgrading to the premium version unlocks features like support for multiple accounts, customisable reminders, premium themes, and also removes ads. "We currently follow a one time fee for the upgrade but will be moving to a subscription model soon," Paul says. The monthly premium package costs Rs. 60, while the annual subscription costs Rs. 245.
How does the app ensure that private and confidential information is kept so? Paul says that users' privacy is a priority, and that they use the latest technology stack and follow best practices in data security, dissociating any personally identifiable information from the sensitive data that is captured on its systems.
Plackal doesn't have any plans to launch its own hardware at the moment, but Paul agrees that the proliferation of wearables could open up a world of possibilities. "We do have plans to integrate LoveCycles with platforms like Google Fit and Apple Health. For example, tracking activity levels could help us improve the accuracy of predictions," he says.
Going ahead, LoveCycles wants to add features that cover every aspect of female reproductive health. "Our vision is to build the most comprehensive reproductive health tracker in the world," Paul says.