As we waded through throngs of Indian video game developers at Pocket Gamer Connects (PGC) Bangalore earlier this month, we played a ton of games on the show floor. And most of them were surprisingly good.
Pocket Gamer Connects is a conference for mobile game developers by Pocket Gamer, one of leading websites on mobile games. It partnered with Reliance to bring this highly sought after event to India for the first time. We travelled to Bangalore to check out the latest developments in the Indian games industry.
Indian video game developers are usually known for two things. One is their prowess at tasks like artwork for AAA games. It's a skill that's built big companies including Dhruva, Technicolor, and Lakshya. And the other, less flattering claim to fame, is their tendency to clone well-known games. By now though, things are different.
On the show floor of PGC, we saw a lot of familiar mobile games such as Socioball, made by Yellow Monkey Studios, but there was also a wealth of new games as well. June Software showed the super-polished, gorgeous MaskGun, a twitchy first-person shooter with accessible controls. Another great game was Unwynd, a cerebral puzzler from Dropout Games, a studio formed by design school dropouts.
Local talent has improved by leaps and bounds, and at The Very Big Indie Pitch - a chance to win Rs. 10 lakhs and a publishing deal with Reliance Games - the judges echoed this sentiment.
"The standard is insane," said Alysia Judge, News Editor Pocket Gamer and one of the judges for The Very Big Indie Pitch. "The judges were saying earlier that if this had been GDC [Game Developers Conference] some of the games that did not make the top five [at PGC] would have easily made the top three [at GDC] this time, they were astounding."
(Also see: What Is GDC and What to Expect at the Game Developers Conference 2015)
High quality, but limited money in India
The quality of games made in India has finally hit a global standard, but local developers aren't too happy. Barring a privileged few, the majority of Indian studios are bootstrapped startups. Funding for further development is a point of concern, as venture capitalists focus on business plans that show how the studios will make money from Indian users.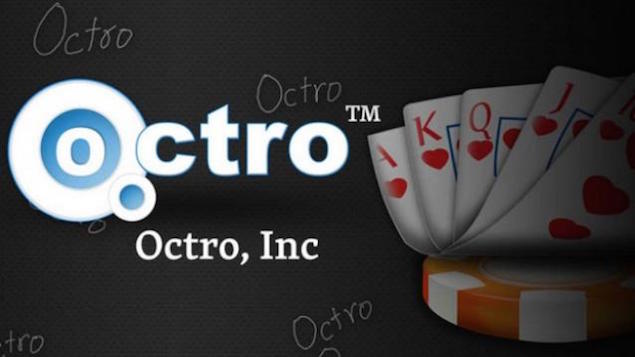 "Today most VCs want an India strategy. Casino games are getting the most attention from VCs at the moment," says Anuj Tandon co-founder of Rolocule Games. "An entrepreneur can either try their luck with creating games in other genres for India or target global markets because Clash of Clans has more revenues than Indian casino games."
To make a game on the scale of Clash of Clans requires tremendous skill, expertise, and time. It makes the little sense to most when the success of studios like Octro and Moon Frog show that gambling games are the way to make money from Indian audiences. If you're trying to make a creative game that could earn global recognition, then things are getting harder, thanks to the investor demand for an India focus. Only gambling games can claim such a figures, but that is something investors are blind to.
(Also see: Indian Developers Aren't Being Creative Enough Yet: Microsoft's Joseph Landes)
A well placed industry veteran tells us that the top grossing games from these Octro and Moon Frog end up trading positions on the chart ever so often, each making around $1,80,000 (over Rs. 1.08 crore) a month. That's a small number compared to what SuperCell earns on Clash of Clans, or GungHo with Puzzles & Dragons, but given the install base for Android in this country, the potential for such companies is immense.
It's something studios like MechMocha are aware of. After its debut effort PuppetPunch, the company is now focusing squarely on India.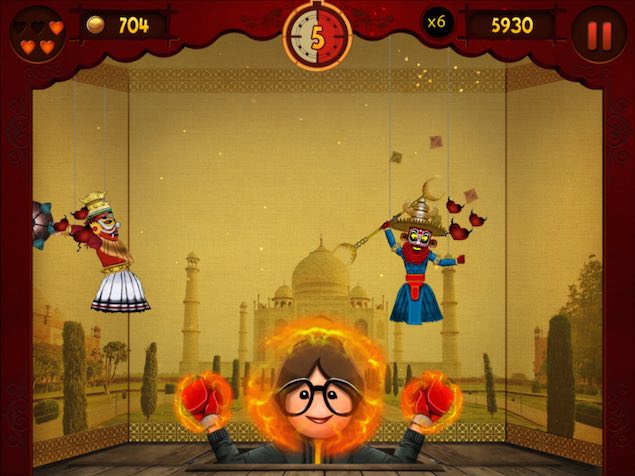 "Our next venture would roll out for the local market since we know about it," says Arpita Kapoor, co-founder of MechMocha. The studio faced difficulties in meeting deadlines while trying to update PupperPunch for Easter, and these issues are why she would rather focus on India. Otherwise, the studio would have to localise its offering for each region, for instance re-skinning the game to match the tastes of the Chinese audience during the Moon Festival.
App stores break geographical boundaries, games should too
However this renewed focus on India by investors it's not something all local developers are ready for. Most of them target global audiences and for one simple reason - monetisation is a lot better. For example, Udipi-based 99Games' Star Chef did fantastically well all over the world. Shilpa Bhat, senior producer at Robosoft, the parent company of 99games, told us that the same version of the game is playable in the UK and the US.
"We have a few ideas on how we'd want to launch the game for India," said Bhat. "Right now our attempts are from a global perspective. When we bring it to India, we will need India-specific content and an Android version as well."
But there's no immediate plans for India just yet. Rohith Bhat, the founder of Robosoft recently raised funding of $12 million to aid in expansion efforts. He told us that the focus for the company will be "global in the short term, and India in the long term."
This is because although India is consistently ranked higher in terms of downloads on the Google Play Store, eking money out of customers is challenging. It's something Google is all too aware of. But relying on Google, Apple, and Microsoft to fix things isn't a solution.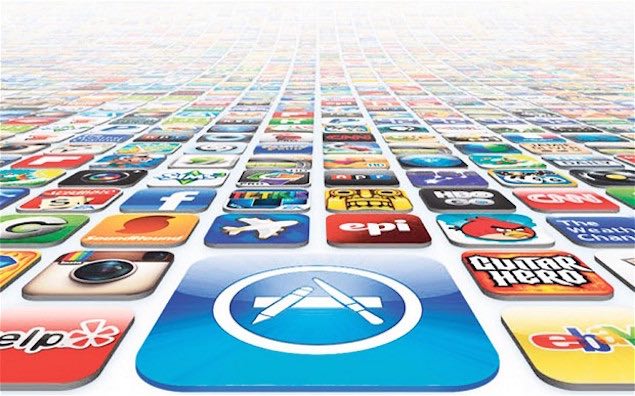 According to industry experts like Oscar Clark, depending on platform holders to aid efforts isn't the best way forward.
"It's about the nature of the companies themselves. And their driving factors are not primarily around game development. To be honest it shouldn't be," he says. "However there is a problem. I do think there's something about discovery that really needs to fundamentally shift. As long as the current structure exists, which is basically focussed around the arbitrary decisions, it highlights a classic problem of not understanding how retail works."
A well-networked future?
And this is where events like Pocket Gamer Connects and The Very Big Indie Pitch comes in. It allows local talent to hobnob with those in a position to take game development further such as Reliance Games. Even then, the results are tenuous at best.
"I ended up declining an offer from Reliance to publish my game," said one developer on the condition of anonymity. "They have as much of a chance at getting my game featured [on app stores] as I would if I published myself and they would not commit to user acquisition spends for it either. There's no point if the deal isn't more lucrative."
Even Himanshu Manwani of Xigma Games, the winner of The Very Big Indie Pitch was non-committal about signing a publishing deal with Reliance, saying that he'd "look into the details" before inking the dotted line.
"I still haven't decided yet. I'm planning to go to Pune. Once I go there, I'll talk to them and decide after that," revealed Manwani .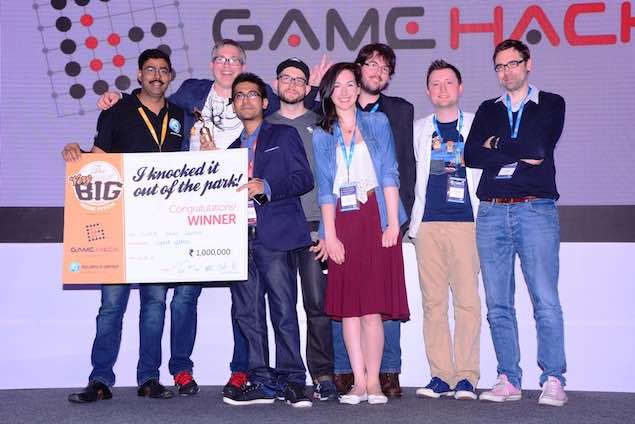 It's interesting to see this in contrast to Reliance's take on PGC, and partnering with developers. In an earlier interview, Manish Agarwal, Reliance Games' CEO seemed rather open to flexible deals.
"We are not in a vegetable market to negotiate. It is in my interest that developers make more money and they talk about it. 50-50 to me is the baseline," he says. "Now let's say the game is completely finished and it is fantastic, I can even go higher [than 50 percent share to the developers]. I absolutely believe that after taking out my cost of marketing and the support of people which I am giving, if I can really make money I'm happy. And if the developer gets money he will make a second one, third one. Because any publishing history if you see, it becomes big with three or four developers not with 200 of them."
All of this makes for a fascinating passage of play for Indian developers. While the industry has seen its fair share of acquisitions and funding over the years, it appears to be in a constant state of flux. One thing for sure though, the quality is good enough for international standards, allowing them a greater amount of leverage in terms of negotiations or to simply walk away from a deal.