Love the idea of DIY but couldn't get yourself to put down the money for tools? Well, if you're willing to start small and see if you really enjoy it, then your smartphones can give you a free toolbox with the help of a few apps. You'll still need some real tools like screwdrivers and knives, but you can use a free app your phone instead of buying a spirit level you'll only use once and then look at with regret for the rest of your life.
Here are some of the coolest DIY tools on the App Store and Google Play that we've used ourselves. This list only has free apps so that you can tinker around without feeling guilty if you don't use the apps again.
Inclinometer
A spirit level (or bubble level) is a simple tool that you can use to see if a photo is hanging straight, or if a table is tilted. If you don't have one handy and just want to get all your pictures properly aligned on the wall, download the free Spirit Level 3rd app instead. There are a lot of free spirit level apps available on the App Store and Google Play with good ratings that you can try. We like this one because it's free, looks good, and has consistent results.
To use it, just place the phone next to (or on top of) any object you want to check for an incline - so you'll place your phone on a table, or hold it next to a picture - the app works whether the phone is flat on its back or held perpendicular to the ground.
On your phone, you'll see a little circle in the middle of the screen, and if the phone is held at an incline, the bubble moves. If an object is straight, the bubble will stay at the center of the screen - it's that simple.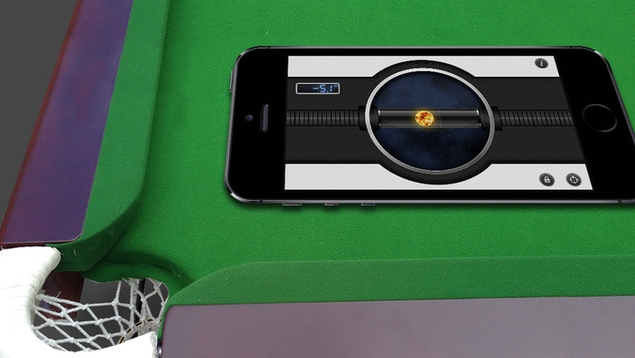 Tape measure
There are a lot of apps that promise to use your camera to measure length. It's a great idea in theory, but in practice we found it to be very inaccurate - you need to know how far the object is to measure it correctly, and that requires a depth sensing camera. But when you're trying to build something according to a plan, you don't need to guess its height from six feet away - you'd rather get the correct number. Luckily there are some apps that simply display a tape measure on your screen. For iOS, Ruler for iPad and iPhone is our pick. And on Android, Ruler (made by a different developer) is easily the best looking option available.
The Android app has some extra options such as history, night mode, and a better looking interface. Other than that both apps work in the same way - just place an object on your screen, and touch the screen to mark out its edges. This means that the app is very easy to use, and you can get very accurate results. The iPad app works even better because of the larger size of the screen, and both are equally accurate.
Obviously, you can't use this method to measure something heavy, but you can place objects next to your phone and measure them at the cost of a little accuracy.
Magnifier
There are many uses for a magnifier - an elderly person will find it useful when reading, and if you're trying to get a tweezer into a small gap to pull out some wires, this will help you to see what you're doing. The catch is that unlike a real magnifying glass, apps use software to magnify what you're looking at. This means that the image gets a little grainy, but that's a fair tradeoff for most people.
On Android, we liked Cozy Magnifier, since it lets you use the torch, includes a brightness booster and even a negative filter - we're not too sure what we'd use that for, but we like that it is there. Magnifying Glass Free is an equally good option for iOS users, as it allows a zoom factor of up to 4x and allows you to toggle the flash on when using the app. The flash is very useful if you're working in a room with uneven lighting.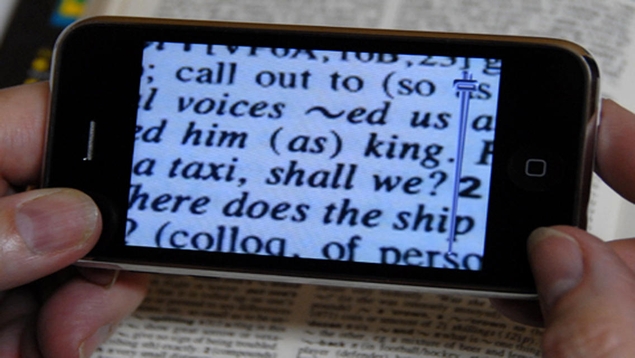 Torch
If you're working in uneven light, or if you drop a screw under the desk, then you're going to need a torch. Like many of the apps in this list, this is something that you can get cheaply at most stores. But you won't always have a torch handy, but we all keep our phones nearby. Luckily, many people don't even need to download an app to use their phone as a torch.
For iPhone users, using the torch is now a simple two-step process - just swipe up from the bottom of the screen to see the Control Centre, and tap the torch button to use your flash as a torch. Many Android phones also come with this feature built in - you just swipe down to show the notification centre, and you'll see a torch icon. Not all phones have this though - an LG G3 in the team does not have a built in torch, for example. If you're in the same boat, then you can download an app to work as a torch. Tiny Flashlight is a good choice that works well.

Colour Matching
If you need to buy some extra tiles or some wallpaper then you must to make sure that it's the exact shade as the ones you already have. Colorsnap is the easiest way to match colours, and so is useful in a number of different scenarios. Take a picture with this app and it identifies colours in the image - so take a picture of your tiles, for example, and then compare that with pictures of tiles in the shop to find the closest match. This app will also be useful if you want to buy new curtains that match your bedsheets, or want to get the right paint for finishing work on your DIY project. One thing you need to be careful about though is that you should take pictures in the same type of lighting for both colours. So if you want to compare your bedsheets colour to the curtains you're looking at, but your house has yellow bulbs while the store has a white tubelight? Get the sheets and the curtains both into the sunlight to make sure that they look the same!
Sound Meter
If you're trying to soundproof a room then this app can come in really handy. We're not sure why else you would require a sound meter, but honestly, we just liked the idea, and tried out a bunch of different apps. We also discovered exactly how loud our office gets, and are now considering investing in earplugs instead of tools.
For iOS, we really liked Decibel 10th because it's a cool and unusual application of the idea of a sound meter. The app measures the sound as you could expect, but it also allows you to take a snapshot of the scene with sound information overlaid, which you can share with friends. For Android, we liked Sound Meter. This is a simple app that shows you the noise level, and compares it against some presets, to give you an idea of how bad things are, with saved settings like Alarm Clock and Busy Road to help you get an instant comparison.
Other things to check out
Other apps, like Pinterest (iOS, Android) and Houzz (iOS, Android) are really useful if you are looking for inspiration, and you can also check out the Handyman Calculator (Android) which can help you keep track of all your measurements, and see how things come together. These are not apps you'd directly use if you're building something, but they can be useful anyway, so check them out.
Were these apps useful for your DIY project? Have you used any other DIY apps? Tell us via the comments.