India has a humongous base of smartphone users who are hungry for content, be it apps or games - along with Brazil and Thailand, India is one of the main drivers for growth in Google Play's app store. It's a market ripe for the taking but if you actually look at the top charts you realise very quickly that downloads are being driven by free content, and that's because credit cards are still relatively rare in the country - according to a report from May there are just 19 million credit cards in the country. Google has been looking into different methods for payments, according to Sergio Salvador, Global Head of Gaming Partnerships at Google, but there is nothing concrete yet.
And this is where Estonia-headquartered Fortumo comes in. The company lets consumers charge their app purchases to their mobile operator without the need for a credit card - you will simply pay for the apps as a part of your mobile phone bill. We spoke to Sanjay Sinha, Country Manager for India at Fortumo on what it takes to kickstart India's burgeoning app industry.
China, and other app stores
Before Sinha can sell developers on the idea of carrier billing, he tells us that developers need to be aware that a large number of users exist outside of Google's official app store.
"A lot of developers believe that because Google Play - the dominant app store - does not allow for any alternative billing system there's no reason to integrate Fortumo or other billing system," he says. "It's pretty important to sell the idea that there's an alternate revenue model through these channels and if they're going for those alternate channels, they have a good opportunity."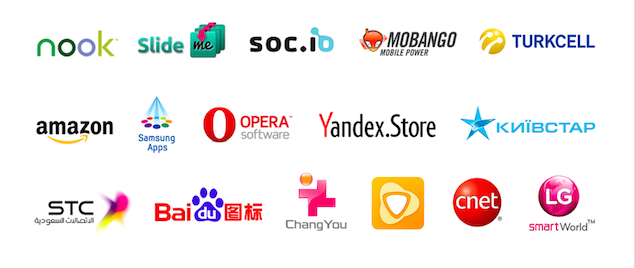 Some of the alternative Android app stores Fortumo caters to.

There have also been developer complaints where games and apps have been removed from Google Play with vague reasons given, so alternative app stores are a viable option for many.
According to Sinha, alternative app stores have 50 to 100 million users outside China. In China their presence is huge - over a billion users, according to Sinha - since Google Play is not a part of that market for now. He says Fortumo makes entry into a China relatively painless, and further helps with guidance in terms of setting price points and localisation.
Making Windows Phone
In addition to alternate Android app stores such as Mobango, 9Games, and Yandex, the company claims to be seeing a lot of traction of Windows Phone as well, for which it integrates with as well. The success on Microsoft's platform is due to two factors, he says. One being Windows Phone's popularity in the region, and the second being the plethora of funds to incentivise Windows Phone app development launched by the company during the year.
Earlier in the year, Fortumo was also giving an advance to developers to integrate on Windows Phone. The amount ranged from $1,000 (approx. Rs. 60,000) to $25,000 (approx. Rs.1,55,000) depending on the download numbers their apps had. According to Sinha it was a good move. "Aside from generating interest from developers and awareness towards that market, we have seen sign ups through these initiatives as well. So yes, these have been fairly successful," he says.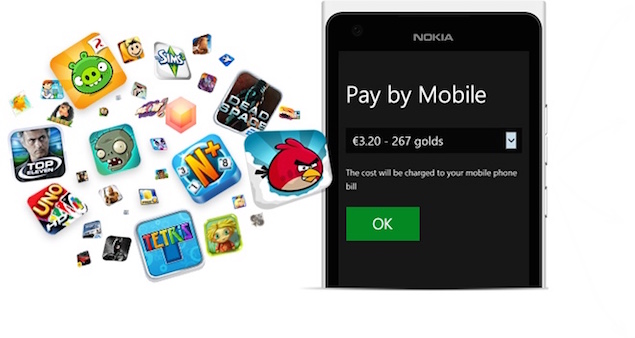 Apart from incentivised programs to get developers on board, Fortumo's terms and conditions are surprisingly developer friendly. Developers can sign up and use its service without a fuss. Sinha says there are no minimum commercial requirements from developers, making it an extremely attractive proposition.
In the process however, Sinha has noticed that the average purchase value of users on carrier billing has gone down. "We have done a study where the average ticket size in India is down but volume is increasing. It's welcome news for us as it means there are new customers in the system," Sinha opines.
Part of this is due to the focus from smartphone makers on the mid-range and low-end handsets. This means a new, but hesitant to spend demographic now have access to digital purchases. Now, the onus is on developers and designers to build games and content that ensure repeat purchases.
Furthermore, Sinha tells us that most in-app purchases are in-between Rs. 10 and Rs. 20, and if developers targeting the Indian masses, he suggests a sub-Rs. 50 price for their digital wares.
What after carrier billing?
With alternative payment options emerging such as purchasing and loading apps at physical retail, we asked Sinha if he sees any alternative to carrier billing being the dominant choice in India.
"Carrier billing will be the dominant medium because it has a lot of advantages over alternative payment channels," says Sinha. "Most importantly, it's platform agnostic. The telco connection is a neutral connection. It includes Windows, Android, and feature phones as well that's still a good market. The telco gives us agnostic connection, we make it platform specific."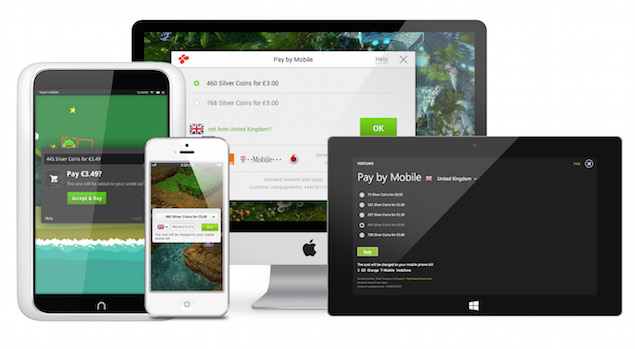 We've been told that developers looking to monetise in India with Fortumo get around 40 to 45 percent in revenue share (it varies as per telco involved).
That might be a stumbling block - both Google Play and Windows Phone don't support carrier billing natively, but they do give developers a 70 percent share of the revenue. It's up to developers to decide if the loss of 25 to 30 percent of revenue is worth accessing a relatively untapped market. Big local studios like Octro and Games2Win have already signed up. Sinha tells us around 30 more studios are looking to integrate with the company as well. So for now, the response appears to be positive - but if Google were to actually open up more payment systems in countries where credit card penetration is low, things could change instantly.