One of the biggest challenges faced by app developers in the Indian market is monetisation. Despite there being over 32.5 million credit cards and 810 million active debit cards in the country, smartphone owners aren't using them - at least, not for apps, as many developers will attest. Some believe this could change with alternate payment options such as prepaid gift cards, digital wallets, and carrier billing, all of which are now available directly via Google Play or via third-party apps and stores.
Carrier billing lets users utilise their prepaid balance or monthly mobile bill to make purchases and that's where Fortumo comes in. The Estonia-headquartered company helps developers integrate carrier billing for an easier path to monetisation, and is expanding its reach beyond the usual gamut of social media and gaming apps that carrier billing has long been associated with. Gadgets 360 spoke to Gerri Kodres, Chief Business Officer at Fortumo to know more.
One of the major observations from Fortumo has been the impact of video and music streaming on carrier billing. In the past it has partnered with the likes of Sony Liv, and Kodres believes that this segment will continue to grow.
"For music and video streaming companies, they needed the market to develop to the point where the payouts are good enough and the commercial conditions can accommodate the content cost for every dollar earned as they need to pay to the content producers, so they can't work with low commercials," he says, explaining why it's taken time for streaming services to take to alternative billing options.
"The ticket size is higher and the commercials are right now more sustainable," Kodres adds. "So that they can accommodate the streaming segment. Otherwise streaming was only using other payment methods."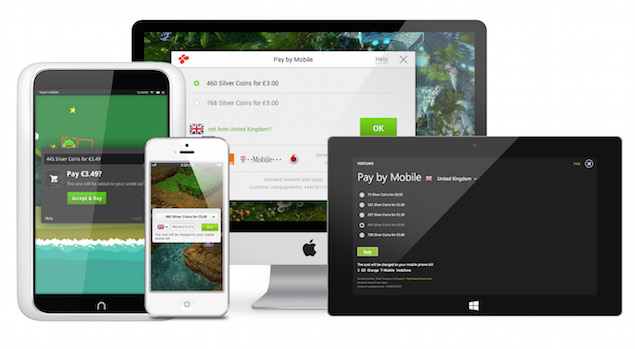 It's this increased ticket size that allows telcos to let go of a larger percentage of the revenue split too. Previously, we'd been told that indie developers looking to monetise in India with Fortumo get around 40 to 45 percent in revenue share, with the exact number depending on the telco involved. But where larger pies are involved, telcos have shown enough flexibility to decrease their share.
"Now in order to move to video and movie services, it [the developer's share] moved close to 65 to 70 percent, also to enable Google services in India it needed to go higher — around 80 percent," Kodres lets on. Since a majority of Fortumo's gaming and social networking business moved to Google Play, the firm also moved to Google Play to provide Google Play with carrier billing, bringing 10 operators globally on to Google's platform.
According to Fortumo, the split between smartphones and feature phones is 60 percent to 40 percent. While feature phones still dominate the overall subscriber base, majority of the user base of carrier billing is for smartphone services.
""Previously, mobile services were used sparingly due to cost of data, with the advent of subsidised rates we've seen around 20 percent jump in terms of billings. Jio is amongst the frontrunner in terms of content consumption. Users are actually willing to spend for more services than what they used to before," he adds. "In every category there are some good options available for video streaming and music, for example. Amazon is very good with that. I believe Netflix has not yet done the move of bringing local content at relevant prices, that's why the market is flooded by local players to fill the gap."
Kodres also cites ride sharing to be another avenue the company wants to tap into. Though the commercials have to be more generous than what they are for streaming or gaming apps.
"For ride sharing or microinsurance it needs to be in that 80 to 85 percent range for developers," he says. "But telcos are willing to take less to widen the market and gain exposure. Some regulatory aspects need to be considered but they will eventually come under carrier billing." In an interview with Medianama, a Fortumo representative also brought this up saying that the company is likely to start rolling out carrier billing for cab rides in some countries in the Middle East by 2018.
Beyond billing though, Fortumo also has an eye on the larger payments space, and Kodres says that the company has also been looking at ideas such as microcredit.
"Certain telcos can assess the credit behaviour of consumers, even if users have run out of credits or or air time, maybe give them Rs. 10 to 20 to make them extend it and then when they recharge, they'll pay it back," he says. This is something that telcos are already doing, but without relying on data to make calls based on credit behaviour.
We wondered if a more data-focused approach to credit would compete with pay-later startups, and schemes from companies like Flipkart and Ola. Kodres claims otherwise, though he does see some overlap.
"Flipkart's offer seems to be a regular consumer loan alternative. We won't be competing in this area," says Kodres. "Ours is restricted to smaller ticket items in comparison. Perhaps the ride sharing idea is a bit more relevant, but that's something we can do. The place where we see as potentially big is facilitating the information the telcos have, and providing that to companies like ride sharing to take advantage of it and make better decisions based on this data. [...] The more data you have, the more users you can customise the offering to."
This approach however, depends heavily on data from telcos and their approach to collection and interpretation. Considering that the industry has taken decisions in the past that appear to be tactical in nature - simply to respond to tariff cuts with offers of their own, we wondered if they would be open to it. Kodres is optimistic.
"This was completely not utilised in the past. Now they see what Facebook is doing with the data it has, what Google is doing, it is high time for telcos to do something with the data they have," he says. "It's interesting that users don't have a big problem in giving a lot of data or actually they don't have a problem in Google and Facebook utilising this data, they have however, historically not had much trust in telcos to handle this. That's why telcos have been more cautious and regulation in the past has been harder on them."
"I believe that the situation is changing and it is better actually on how you can protect data but still give it out in an aggregated format so no exact info can be derived from it, this info that telcos have can be made available to more service providers and we believe in this trend," adds Kodres.
With that in mind we had to ask if Fortumo sees itself as a data company or a carrier billing middleman. Kodres left us with this: "Moving towards bundles from carrier billing from digital goods to semi-physical goods, it's hard to tell exactly. There no plans to become a pure data company. Data we feel, has to be coming from areas where we provide value. Data in the right direction in the right focus."