Maybe it's just nostalgia talking, but we believe that some of the greatest video games ever came out in the early days of the medium. Since many of these were tied to very specific hardware, it's getting quite difficult to play older games.
That's where emulators come in - these are a type of software that simulates the hardware you need on your computer. With the right emulator, you can make the games think they're in the console and not your computer, and replay your classic games.
Emulators pose a bit of a grey area because of the sources of the games you'll run on them. There are several sites where you can illegally download games and play them in emulators. Searching Google for Nintendo ROMs throws up thousands of results with NES games you can illegally download.
But there are also plenty of homebrew game makers who make legal games for these old systems, and you could also have legal backups of your games which you can play. We obviously are not encouraging piracy or downloading games that do not belong to you.
With our phones getting more and more powerful, they're also more than capable of emulating the old game consoles. We've already written about DOS emulators that allow you to run old DOS games on different platforms, including Android and iOS. You can also download emulators for a number of other platforms, such as the Spectrum computer, MAME, Game Boy, Famicom and Super Nintendo. These emulators are available from Google Play, and don't require you to sideload the app, or root your phone. Just install the apps, copy the ROMs from your computer and start playing.
The best part is that we've tested all these emulators with a Phonejoy controller, and that means that you can play your classic games without using virtual controls. Considering that none of the early games were designed with touchscreens in mind, this is pretty important, and you should be able to use your Bluetooth game controller as well.
The apps are all free and ad supported - they do not display ads when you're playing games, so they won't interfere with your enjoyment.
Emulator KOBox
KOBox is a free app that lets you play old GameBoy Advance, Famicom, Super Nintendo and MAME arcade games on your Android phone, and it works well with Bluetooth controllers. The virtual buttons are pretty responsive too, so you can go all-touch too, if you wish.
It works pretty well with classic games, and there's no real lag. All you need to do is copy your backup ROMs to the emulator's folder, and it will find your games.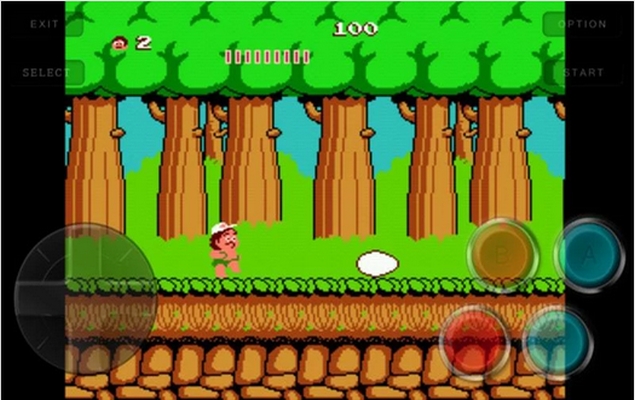 It also comes with a simple interface that sorts your games according to the systems you're gaming on, so you can easily find games. There's only one problem - the entire app runs in Japanese and if there is a setting to change this to English, we haven't found it.
This isn't a really big problem though, because the name of each console is written in English and you can recognise games from their icons. In the list view, the names also show up in English, so you'll be able to find and play the games you want with just a little trial and error.
RetroArch
In case you found KOBox too confusing to use, you can try out RetroArch. It can load different types of ROMs as well, auto-detecting and launching the requisite "libertro core" that runs the game. The app comes with a large number of open source emulators, such as the the Nintendo 64, the Nintendo Entertainment System, PlayStation, the Sega 16bit and more.
The RetroArch app has different on-screen controllers for different systems, but you need to manually change these when you change between games from different systems. Also, sometimes, the virtual buttons can get a little close to the edges of the screen, which can bring up the Android OS buttons, and lead to accidentally hitting the back buttons.
Luckily, it also works with Bluetooth controllers and that is a much better gaming experience anyway. Overall, we liked the RetroArch a lot, but even though everything is in English, it's actually a little more complicated at first, which is why we picked the KOBox as our first choice. In terms of features and actual functionality though, RetroArch is probably the better bet, and therefore it's worth trying.
MyGBA Emulator
If you're only looking to play Game Boy Advance games, then the MyGBA Emulator app might actually be a better choice than the more flexible options mentioned above. It does only one thing, but it does it really well, and so we had to mention it.
The virtual buttons are extremely responsive, and the ROMs can be stored in either .gba or .zip format, which makes it quite convenient to use.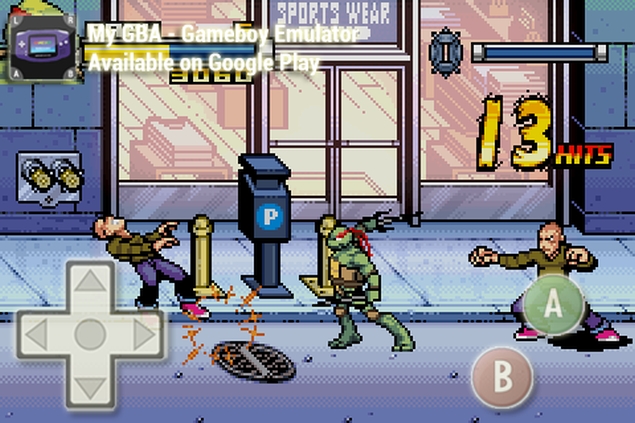 This is the fastest GBA emulator we found, and if you want to relive the joy of playing Pokemon, then you'll really enjoy using this emulator.
GENPlusDroid
Much like MyGBA Emulator, GENPlusDroid is a single purpose emulator. It lets you play Sega Master and Sega Mega Drive games on your phone, and that's it.
The app allows you to customise the virtual keyboard (size and position) and you can even change the key bindings for a Bluetooth keyboard, so it's pretty easy to set this up to play just the way you want it to.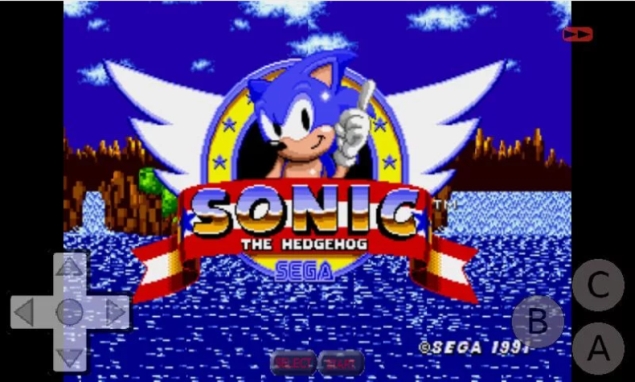 There is a very slight bit of lag in some games, but it's not very noticeable. RetroArch actually beats this ever so slightly in terms of smooth performance, but this app is easy to use, and if you're only trying to play some specific games, this might be the better choice for that reason.
MAME4droid
MAME is an arcade machine emulator that lets you play a lot of different arcade games on your phone, and it has an excellent interface and virtual buttons. It also worked really smoothly with our gamepad, so you should be able to enjoy yourself no matter what.
The performance of different games can vary a lot - and it is also dependent on the phone you're using. But there are a lot of MAME games available in the public domain, and you an experiment to find things that work well on your system.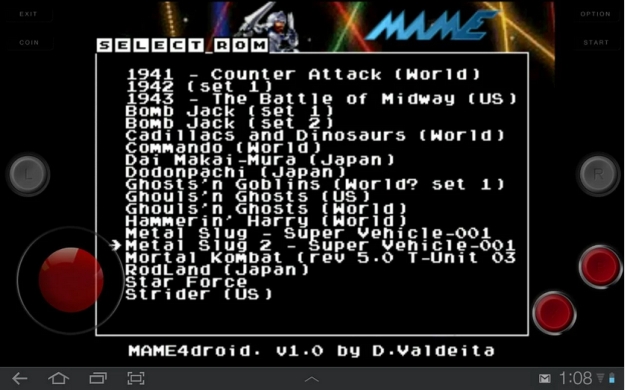 The interface can be a little off putting with a very text heavy approach, but once you've gotten it up and running, by and large, this was the fastest and most reliable way to play MAME games.
There are many other emulators available on Google Play that you can download and use for free, and quite a few paid ones too. You'll even find emulators for newer systems like the PlayStation Portable, and the Nintendo DS, though from experience, the performance of many games from those systems was very questionable on our phone. We even came across a free emulator for the Xbox 360 for Android, but couldn't get it to run. In another year though, as smartphone hardware gets more powerful, things might be different.
Have you ever used any emulators on your phone? What classic games do you wish were playable on the go? Tell us via the comments.