Just when you think you've seen the worst in human behaviour, app makers come up with something new and horrifying to amaze us all. There's no shortage of apps that make you wonder - what were they thinking? At least until you realise that people have been downloading these apps too! The absolute worst might well have been the Plastic Surgery for Barbara app, which was meant to teach children about plastic surgery. Not in a realistic way, but rather, by magically making you attractive. Just thinking of how many ways that app is problematic makes the head spin, but while the app was blocked, there's still enough out there to make you wonder.
Here are our five 'favourite' picks.
Skin Tanner, Get Perfectly Tan Skin!
(Rs. 55)
Want a perfect tan to make your friends think you've been walking in the beach? In India, you could just take a walk in the afternoon and come back bronzed, but if you want the look without the nasty business of sweating, then this is the app of choice.Well, not exactly - it won't actually give you a tan (the iPhone screen is bright but not that bright!) but it will give you the appearance of one. Step one - upload a photo. Step two - apply sunscreen. Step three - wonder whether applying virtual sunscreen to your own photograph is creepy. Step four - set the level of tan and finally, share the picture with all your friends!That this is a paid app is ridiculous, but the fact that it's rated at 4.5 stars is baffling!
SkinnyCam (Rs. 55)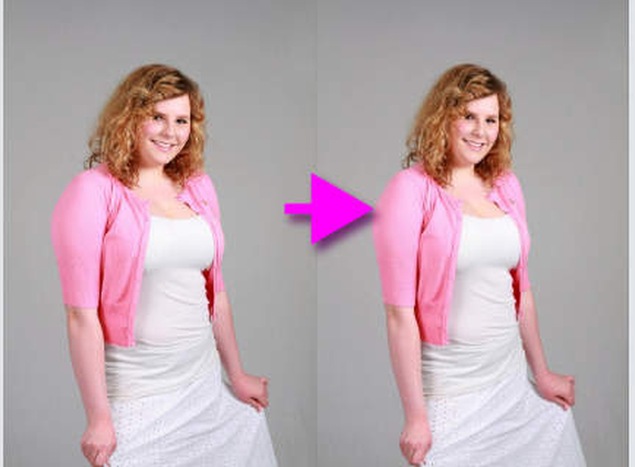 The first line of this app's description reads: they say the camera adds ten pounds - take them back off with this easy to use app! Basically, if you want to live a life of long isolation where you only interact with people who've seen your picture on the Internet, then this is the app to have. Of course, if you're planning on ever meeting people who see these pictures, then you're going to have a lot of explaining to do. The app lets you upload photos and then just pinch to contract or expand parts of the picture to make yourself look thinner.
Contraction Calculator (Free)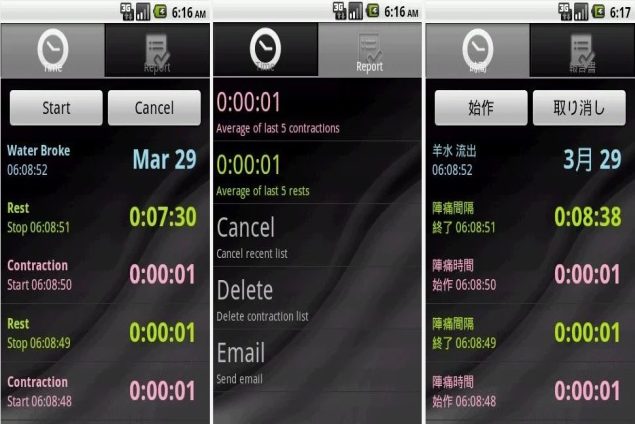 If you're a woman in labour, would you really be fiddling with your cellphone? Call us cynical, but it's a scenario we're having a lot of difficulty with. The app is a watch. If no one present at the birth has a watch, but does have an Android smartphone, but doesn't have a clock app, then it's even more surprising.At least this one is free!


Drinking Mirror (Rs. 55)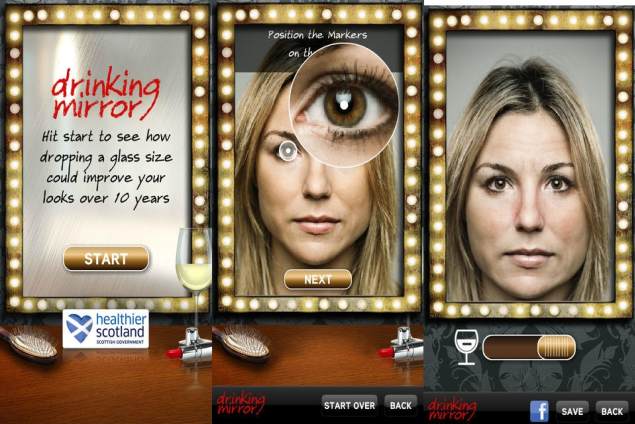 According to the developer of this charming app, helping women to drink responsibly is as simple as making them worry about being fat. Like so many other apps that are targeted at women, either ostensibly or implicitly (Drinking Mirror and SkinnyCam both could be used by anyone, but the screenshots are filled with women), this app wants you to upload your photo and then it applies a filter.In this case, the filter is supposed to show you what you will look like in ten years with your heavy drinking; or you could just cut down on the drinks and look like a celebrity, probably...
Beauty Nurse Makeover & Dress up & Acne Office (Free)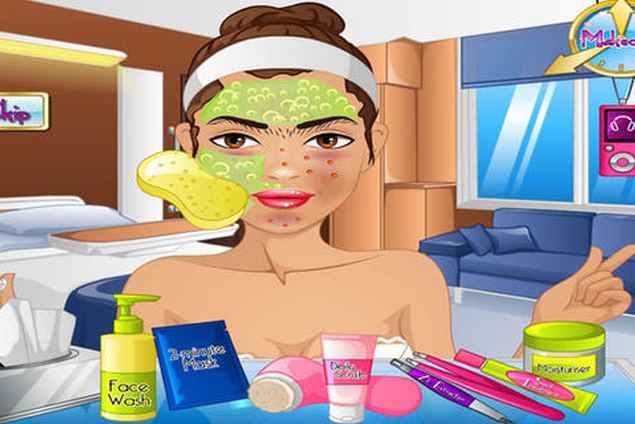 We saved the 'best' (read worst) for last with this app, which is aimed at young girls, and helps spread the message that a good nurse is a pretty nurse. The description reads: Do you like a nurse? Beautiful female nurse, she is very beautiful oh unfortunately her face covered with acne, come help her do some beauty to improve her skin! [sic]The app itself has you washing, exfoliating and shaving to create a beautiful nurse that you need to dress up! If reading about this hasn't made you cry yet, then the screenshots might.