With the 2014 Lok Sabha elections barely a fortnight away, there's a swell of interest in anything related to our politicians. Whether you're talking about big TV interviews or the general mud-slinging that accompanies elections, there's a lot happening. In all this, there's also been a big of fun and games, and mobile and Web game developers have also been getting on to the bandwagon.
Developers like Games2Win are reportedly working on games that use the 'Great Indian Political Circus' to entertain people.
Here are some of the fun election-themed games climbing up the popularity charts.
Aam Aadmi Runner
Developed by Greedygame, a team of two students from IIT-Ropar, with permission and support from the Aam Aadmi, this game has you control a Kejriwal-esque character carrying a broom (pictured above) who has to run and jump across water cannons, corrupt politicians and the like in the first level, and the second level has you dodging to collect votes. The latest update also adds a female character.
The free game is available on Android, and the developers have also made adver-games for companies, such as a Web-game for Mortein where you kill mosquitos using the spray.
Modi Run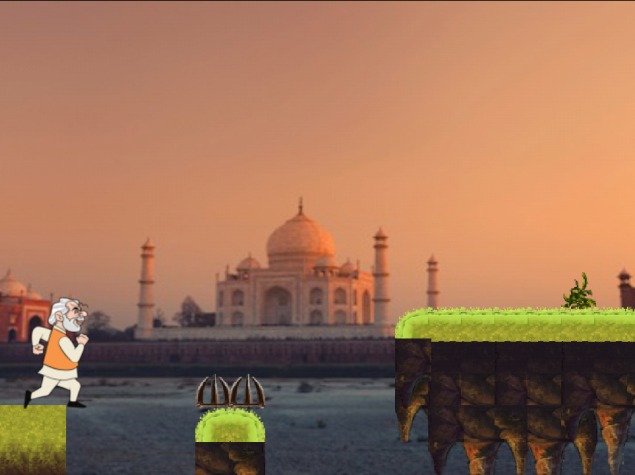 Another free Android game is Modi Run, which launched last year in July.The game is another horizontal endless runner where the politician runs through all the states gathering support till he becomes the Prime Minister of India. The game, which has seen between 5-10 lakh downloads according to the Play Store statistics was developed by the US-based Dexati, and is not endorsed by Modi or the BJP.
Angry Anna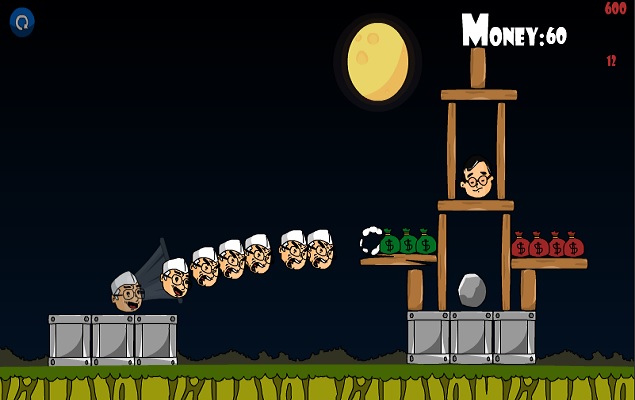 This free Web-based game plays on the lines of the Angry Birds game. The game launched during the Ramlila Ground agitation by social worker Anna Hazare had a similar game play as that of Angry birds, with caricatures of Arvind Kejriwal, Anna Hazare and Kiran Bedi destroying corrupt politicians. The game is now available on a number of different web platforms.
The Shame Game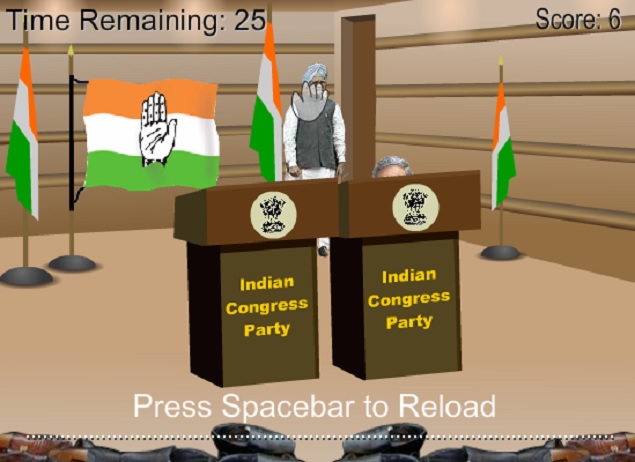 This game lets you throw shoes at members of the Congress as they try to duck behind a lectern - it's quite crudely made, even for a free Web-only game, but people who have been playing have managed to rack up 229 hits in the 30 seconds of gameplay, so clearly, for the right people, it's addictive.
Mera PM Kaun?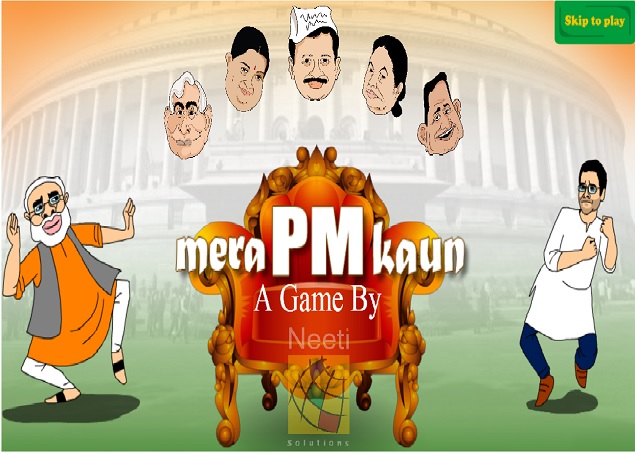 Another free Web-based game, deleveoped by Pune-based Neeti solutions, the game, whose name translates to "Who is my PM?" has has Rahul Gandhi and Narendra Modi standing on opposite sides of a chair with Mamta Banerjee, J Jayalalitha, Arvind Kejriwal standing below the chair. The game dishes out issues that are shown in the form of burning coals, which can be directed towards any of the candidates who the players feel would tackle it best.
Less a game and more of an interactive quiz, Mera PM Kaun hopes to empower voters by making them this about the issues that matter to them. With over 12,000 plays so far, you can also check to see an aggregate of how other people "voted", which is an interesting feature.