Twins Efim and Semyon Voinov founded ZeptoLab in 2010, but the two self-taught programmers had been making games since they were 10 years old. It was the company's sophomore effort in 2010 - Cut the Rope - that turned the Russian developers into superstars with one of the biggest games on the market.
Cut the Rope is a cute physics-based puzzle game that features the now instantly recognisable Om Nom - a monster that craves candy. While the building blocks of the game were familiar - this kind of puzzle game has been around for years - the combination of the puzzles, the cute character, and excellent audio made it an unforgettable hit.
Since then the company has released a slew of games featuring Om Nom, as well as adventure-puzzler Pudding Monsters and most recently, King of Thieves. The games have been successful, but none have been able to hit it big like Cut the Rope.
(Also see: An App Store Filled With One Hit Wonders)
ZeptoLab is now trying to break into developing markets. Last year, it partnered with Chinese publisher Yodo1 to enter the market there; the two companies co-developed new versions of Cut the Rope for China. Now, the Russian firm has also set its sight on India. We spoke to Misha Lyalin, the Chairman and CEO of ZeptoLab at the sidelines of Pocket Gamer Connects Bangalore on what to expect.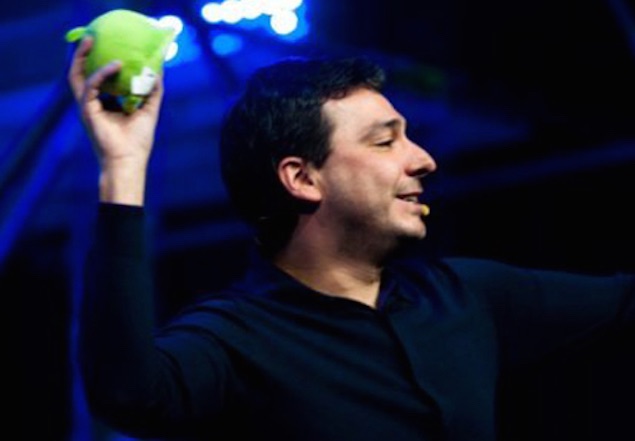 "You [Indians] consume a lot of local content compared to other audiences. I think you're a lot more localised in that way," Lyalin observes. "In China for example, we make certain characters, levels are pure Chinese. I think it's important for India too. A lot of people would like to see games that reflect their culture."
"We'll probably do exactly the same here [as we did in China]," he adds. "Our strategy is we partner. We don't like a lot of local offices. Eventually when we get bigger we might get local offices."
Local offices are low on the list of priorities though, as the India market has plenty of issues that the company has to address first. Lyalin notes that the low credit card penetration, as well as an appetite for local entertainment make "a lot of things very different", despite a young and burgeoning smartphone audience. That's why he says that developers need to work on building new IP, but he doesn't see that happening here yet.
"I think it's already time [for locally developed IP]," says Lyalin. "The problem is, it's probably not time for us because what do we know about local market? But it's certainly time for local developers to own the local market and move up."
"China was basically in the same situation about one or two years ago," he adds, "and then market started getting bigger, local developers working for local market faced better competition, they all became better. Now, Chinese-made games are available in Japan, Korea, places that it [China] used to be thought of as backwards, the same should be happening with India."

One lesson that Indian developers could definitely stand to learn from ZeptoLab is the importance of creating a polished product. For what was just the second game from the company, Cut the Rope was excellent in terms of art, the audio cues the game provided, and details like the expressions on Om Nom's face
"We're not as a company set up to make a lot of games. Because it is in our DNA to polish things up. It separates us from other people. Other people cannot polish like that. I mean, okay we have great artists, probably the best in the industry. That's our strength," he professes.
It's an interesting approach compared to other companies like Rovio who have decided to transform its business from being a game developer to a corporation with interests in licensing, ad networks, movies, amusement parks, merchandise and game publishing to name a few. To Lyalin, remaining grounded is extremely important.
"We're a gaming company at the core and Cut the Rope is definitely great and there is nothing wrong with it," he says. "It gave us so much. And right now it's going to continue to grow and it will be bigger and bigger and bigger but we're just a game company."
"We want to be focussed on making new games," he adds. "Not just with Om Nom. That's all. If it fits the brand, great, if it doesn't fit the brand, also great. If the game itself is awesome. In our future we see several franchises that we're excited about and we remain passionate about making new games."