This week we have some really interesting game releases and a few surprise app releases and updates from bigger developers and publishers. There are some great apps that have come out for both Android and iOS devices. Here are the highlights from apps this week.
Crashlands
Crashlands is a game that was completely under my radar until now, when it just released to universal praise. Crashlands is a heavily story focussed crafting RPG that supports cross-platform-play across iOS, Android, and Steam.
It has a ton of depth and there's more content in this one game than most big games put together.
Download Crashlands for iOS | Crashlands for Android Rs. 300 | Crashlands for Steam Rs. 479
Kickstarter for Android
Long after launching an amazing app on iOS, Kickstarter has finally released its app for Android devices. Kickstarter is a great platform for creators to showcase their ideas to people, to raise funding for the projects. I've backed quite a few game kickstarters in the past and the app has been a great tool for getting updates from projects you backed and just browsing the site on mobile.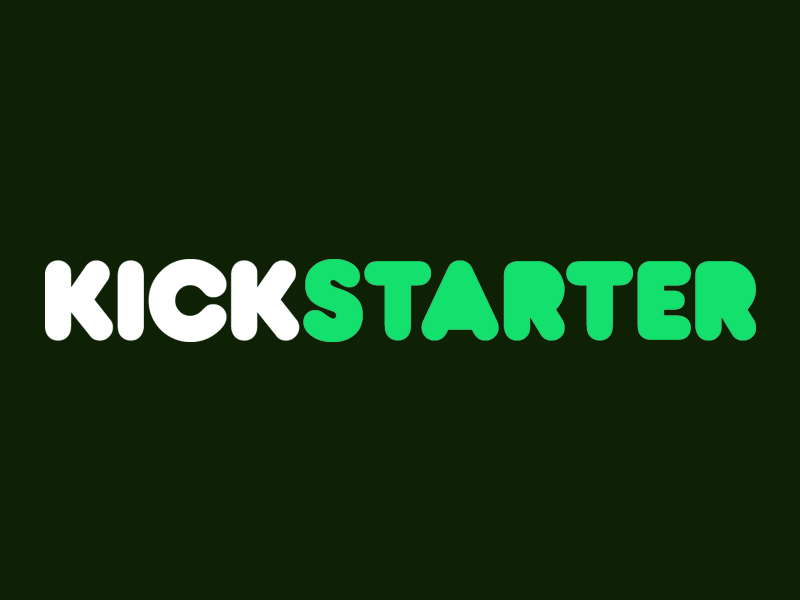 Download Kickstarter for Android Free
Music Memos by Apple
Many people would argue that iOS devices are the best for any form of creative work on the audio side of things, thanks to robust accessories and amazing apps. Apple took things a step further when it surprised everyone with Music Memos. Music Memos (pictured top) is an app to capture and organise your musical ideas. Most musicians used the Voice Memos app that was built into iOS for this earlier but thanks to the new Garageband and Music Memos, the sky's the limit.
Download Music Memos for iOS Free
The Westport Independent
This is a game about censorship in a post war nation. You run a newspaper and colourfully change stories to reflect and change the public opinion about rebels and the government. There's an obvious inspiration drawn from Papers, Please which you should check out on Steam or on an iPad as well. The Westport Independent is an interesting experience and you can try it on either iOS or Android.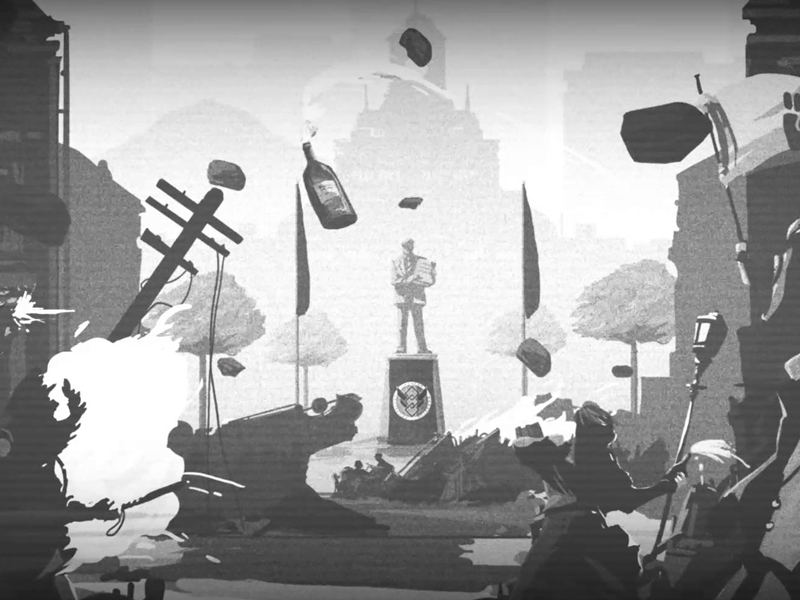 Download The Westport Independent for iOS | The Westport Independent for Android Rs. 300
Pocket Casts 5.3 on Android
Pocket Casts is the best podcast app and service on any device. For Android, the developers have been great with support for newer operating systems and features. Version 5.3 brings marshmallow sync and permission support to the app. There's also improved voice control and my favourite new feature which is date based sorting and filtering. What's more, if you're reading this in India, then the app is also cheaper now - until now, it was available at the US price of $3.99 (approximately Rs. 240 on Google Play) but with the update, the app is now available in India for Rs. 99. Download Pocket Casts and upgrade your podcast experience.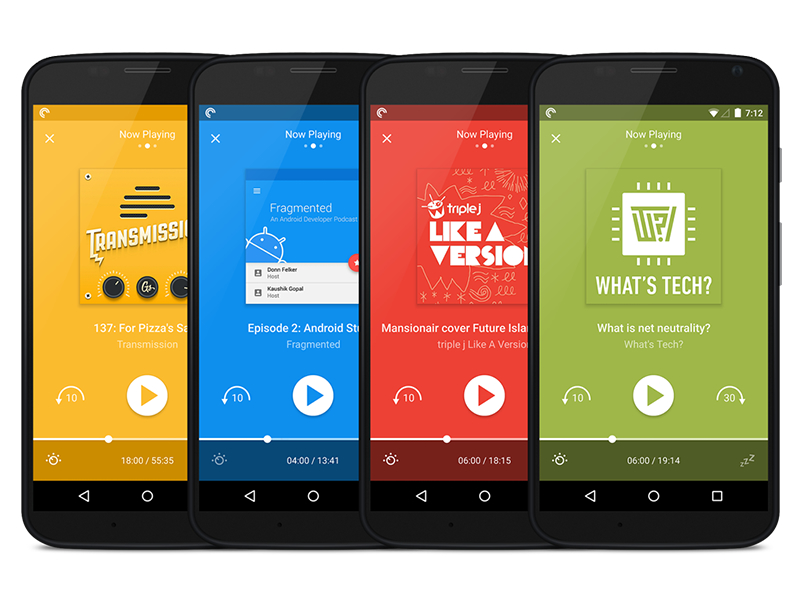 Download Pocket Casts for Android Rs. 99
(Also see: Podcasting in India - Finding Our Very Own 'Serial')
Get Productive Sale on the App Store
Apple and Google regular hold themed sales on the App Store and Google Play, and there can be some great deals to be found when this happens. Right now, Apple is running a productivity focussed sale on the App Store, with some really great apps discounted 50 percent for a limited time. My recommendations are PCalc, Deliveries, Due, and Clear. The full list of apps is available on the featured section of the App Store.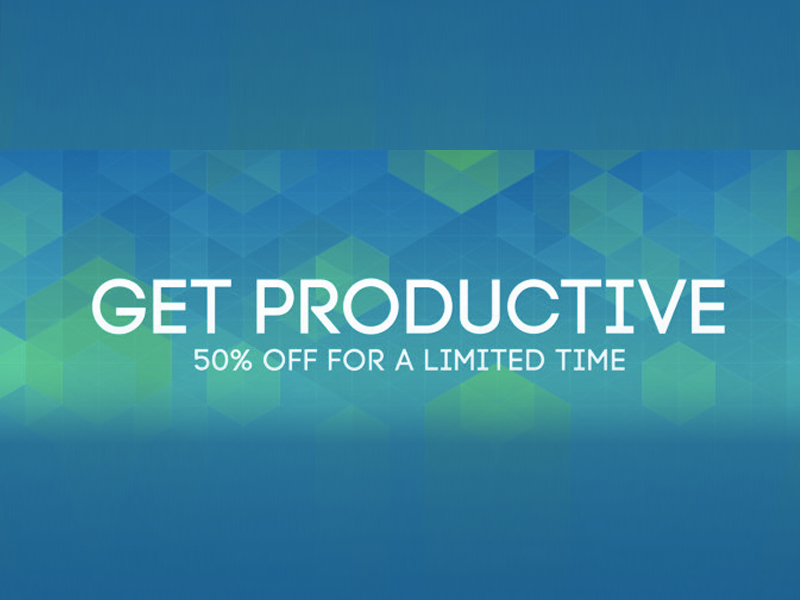 OneDrive 6.8 for iOS
OneDrive (formerly SkyDrive) for iOS got a big update a few days ago with version 6.8. This update brings support for 3D Touch on the iPhone 6s and iPhone 6s Plus. If you own an iPad Pro, annotations to PDFs are now pressure sensitive and support the Apple Pencil. It's not going to affect most people but if you're one of the few with the right hardware, then you'll really appreciate the upgrade.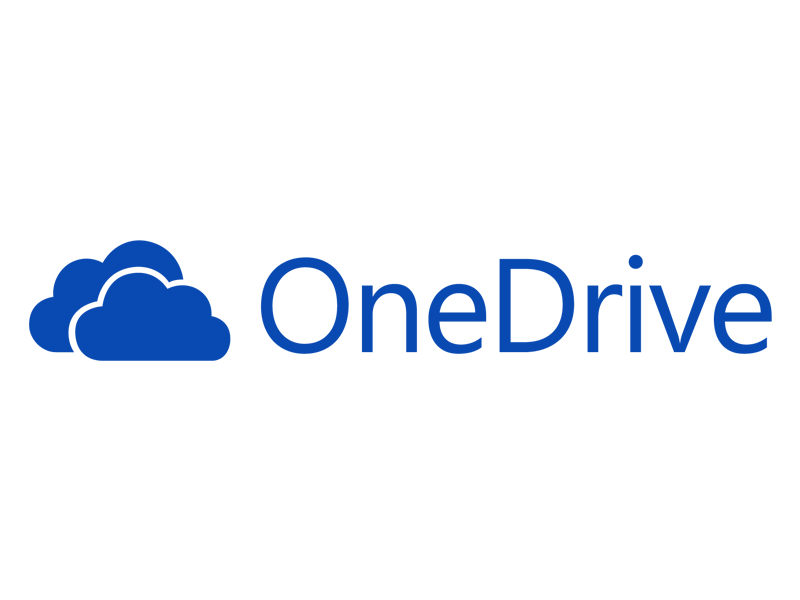 Download OneDrive for iOS Free
(Also see: iPad Pro Review)
You Have a Jack
It feels like there's a new messaging app releasing everyday and few actually do unique things. You Have a Jack is an interesting concept. It lets you send 'Jacks' to people instantly and these are messages with text, image, or videos. These Jacks can only be viewed when the sender intended. You can set a specific time and date for Jacks and the recipient needs to wait until then in order to open the message. The developers want to add some mystery to messaging and it kind of works.
Download You Have a Jack for iOS | You Have a Jack for Android Free
Launcher with Notification Center Widget 1.4
It still is shocking writing about widgets on iOS even though the feature has been there for nearly two years now. Launcher is a great and powerful widget for Today view on iOS in notification center that lets you quickly access multiple things. Need a shortcut to maps to go home? Launcher has you covered. Access to a particular menu deep within settings? Yup. No excuse to not try one of the most useful apps out there.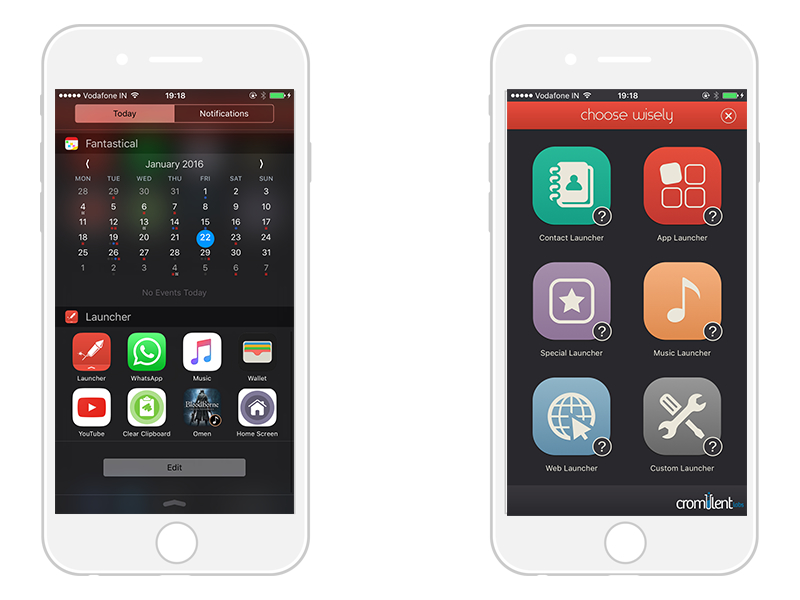 Download Launcher for iOS Free
(Also see: The Best iOS 8 Notification Centre Widgets)
What new apps or games did you come across this week? If there's something great we missed, share it with us and the other readers via the comments.
Affiliate links may be automatically generated - see our ethics statement for details.