Delhi's odd-even initiative's impact on pollution might be questionable, but most people will agree that it has certainly eased congestion on the roads, which is always something to appreciate. One of the benefits has been the rise of carpooling services, particularly from Uber and Ola. The idea behind these apps is simple - reduce the number of cars on the road by allowing people to share their taxi with other passengers.
This is actually appealing for a number of reasons - the taxis will stay active for longer on each trip, effectively earning the driver more money, and of course, the rides become even cheaper for each passenger in the taxi. What's more, the overall earning that the driver makes is also higher when there are multiple passengers in a taxi, so it's really a win-win situation for everyone.
Uber Pool, Ola Share, and maximising efficiency
Uber aims to use technology to reduce car ownership and vehicle congestion by bringing about a sharing economy, and bring about better asset utilisation of existing vehicles in a city. "We do a lot of things to increase the utilisation of the vehicle, so that the driver can make more money. We started something known as Forward Dispatch. Before your ride even ends, the driver can get your next ride," says Saad Ahmed, Business Development Lead, Uber India, adding that UberPool, like some of its other backend algorithms, helps improve utilisation inside the vehicle.
To get customers used to the idea of sharing their rides, both companies are investing in shared taxis through discounting at present; it's important for the companies as vehicle capacity isn't being fully utilised. For the rider, fares on UberPool are up to 35 percent cheaper than UberGo, while Ola Share, piloted first in Bengaluru and launched Delhi NCR in December 2015, gives a 50 percent discount.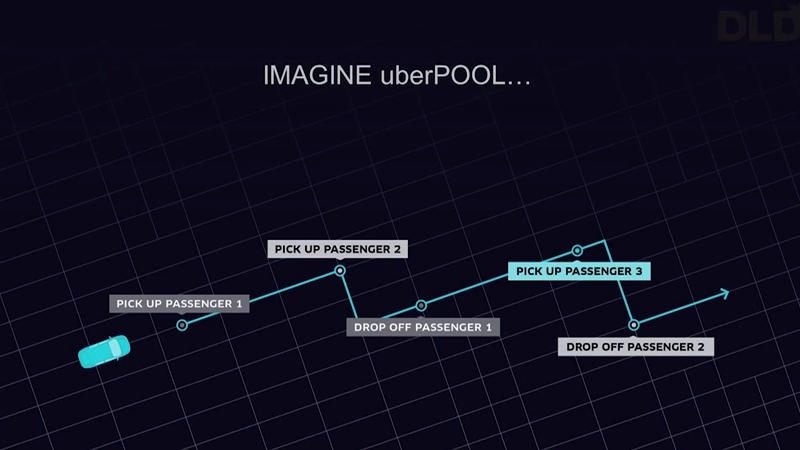 "There is an investment that goes into it from the company to make Uberpool a success. As the product scales, more and more people start opting in for pool, and then you start seeing the business model even out." Ahmed says.
Uber sees a future where it is able to lower rates for drivers while simultaneously increasing their payoffs by making their time more efficient. "One important thing to understand about driver earnings, is that the biggest driver of that number is driver utilisation. Of the time that they're available to take cars, what is the percentage of the time that somebody is in the car?," says Dmitry Shevelenko, Head of Business, Uber Developer Platform. "Ultimately, drivers should be evaluating their earnings on an hourly basis and ultimately the time they're giving uber, not on a per kilometre or trip basis. As we get better at driver utilisation, it creates more space for us to lower fare prices," He says, explaining why features like Forward Dispatch and UberPool are so essential to maximising value for drivers and the company.
With Ola share, not only are the passengers rides discounted, but the driver-partners get an additional revenue of up to 50 percent, the company stated. According to Ola, the Share function uses advanced algorithms to match users with other passengers within the users' identified social groups. You can also restrict it to just people you've identified as friends.
"With Share, we not only bring economy, convenience and comfort of travelling with people in your circles, but also increased inventory utilisation of vehicles on the platform," said Ishan Gupta, Head of Ola Share in an emailed statement. "This will also contribute towards significant reduction of traffic, congestion and pollution in our cities."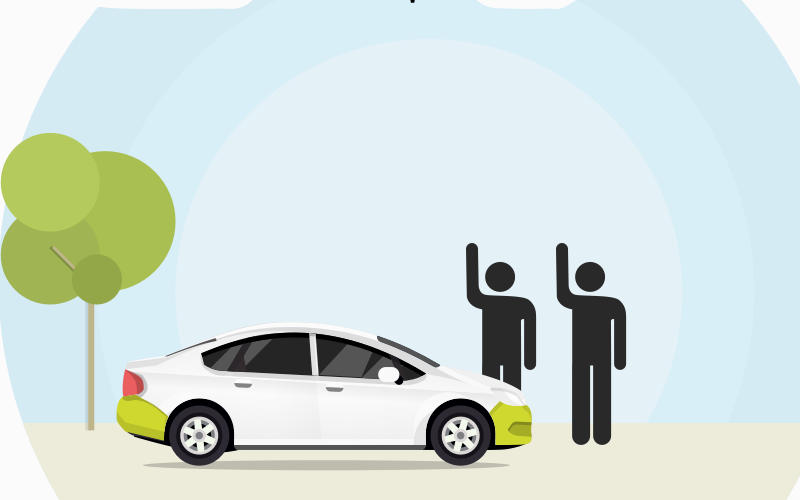 When car pooling goes wrong
Although these carpooling initiatives sound like a great idea with no downsides, the reality isn't quite as sunny. Uber recently published an etiquette guide which includes tips like eating breath mints, though on-the-ground problems aren't usually about personal hygiene issues. On my second attempt at UberPool, the driver asked me to cancel my trip as the ride-sharer who had made the booking prior to me was headed to the airport. And given Bengaluru's serpentine traffic, where a single U-turn at an intersection can take ten minutes, UberPool tends adds a lot of misery to the rider in terms of wasted time.
And that's just the tip of the iceberg. A friend who works at an Internet company in Bengaluru says she had no way to contact Uber support after a driver and co-passenger bullied her to get off the cab and book another one, as it was headed towards another destination. "I was stranded in Ejipura for a long time, and Uber deducted Rs. 150 from my account for no reason," she says. Another example from a Twitter user reveals how Uber's mapping technology is unable to distinguish between a flyover and the road beneath it.
Both Uber and Ola can fail spectacularly when the driver's network connection is disrupted at the end of a ride - leading to nerve-wracking situations, especially when using cash payments.
Aside from Uber and Ola, there are plenty of other companies that are getting into ride-sharing and carpooling now; however, as these examples show, it's not going to be without challenges along the way. Whether these companies can actually overcome these obstacles or not remains to be seen, but for now at least, the sharing function sounds like it could end up becoming one of the most important facets for these taxi aggregators.