Kota is a town in the western Indian state of Rajasthan that is largely famous for one thing - coaching centres. The town is called the education capital of India, and the reason for that is simple: each year, around 150,000 students arrive in the city to sign up with one of the cluster of coaching institutions that promises to help students 'crack' the entrance exams for admissions to IIT, AIIMS, and other institutes from which the students can emerge with fat salaries and secure their future.
For students who go to study in Kota - and their parents - finding the right institute is of course the biggest decision. The other challenge is finding a place to stay while they go about their gruelling study schedule.
Rajat Lamba is a 17-year-old student who's in Kota preparing for admission to IIT. "I have been living here for one year now, and I've been very busy," Lamba told Gadgets 360. "I never stayed in a hostel before but so much time is spent studying that it doesn't matter actually."
Students live regimented lives and they must often find accommodation without any clear picture of what the place is going to be like until they actually arrive in Kota. It's a far from ideal situation, and there are any number of run-down homes that have been converted into 'hostels' to cater to the enormous demand. It's a pressure cooker, and Kota has seen a huge number of student suicides.
Gadgets 360 also spoke to Amandeep Singh, who has come to Kota from Jalandhar. Singh's family runs a textile-export business, but he's hoping to become an engineer and travel the world. The Singhs were searching for hostels in Kota on Google, and came across a link to WudStay, a travel booking startup that aims to make finding housing an experience easier for students and their families.
"I've seen better rooms and worse rooms," Singh says philosophically, speaking in Hindi. "The food is okay, his [Lamba's] hostel has nicer food so I try and come there sometimes, but it's nicer than some other places I've seen with the same rent, and there is AC also."
Abhay Lamba, Rajat's father, says one of the challenges when you move to a new city is lack of clarity about what to expect. "We had no idea what it would be like actually," he says. "We knew about Kota, and we thought it would be a good opportunity for him [Rajat], a chance for him to get ahead in life."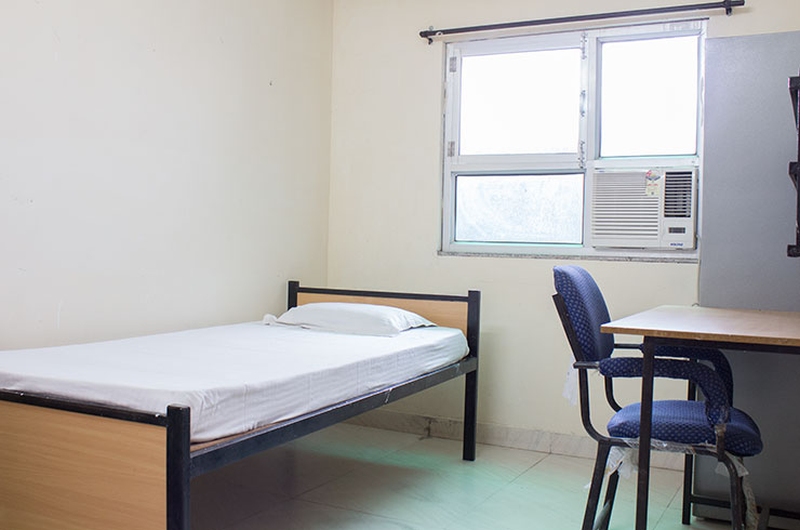 From there, the Lambas turned to the Internet to try and do some research, but there was so much information to sift through that they couldn't manage. The next step was to call friends and relatives.
"We knew a few friends and some family members whose children had gone to IIT, so we started calling them," the senior Lamba explains. "We got Rajat to speak to a few of their children, to help him prepare mentally. We also took leads from them, about institutes, and hostels."
"We spoke to a lot of places before we got to Kota and some of the institutions run their own hostels, so we thought those would be best," he adds, "but those you need to book far in advance." Eventually, the Lambas went with options that friends were able to recommend, and Rajat seems to be happy with the accommodation, according to his father.
WudStay, which started off in the budget hotel space with 50 listings (the current number is 650), has 140 hostels listed on its platform. WudStay is a discovery platform, and the hostels are operated by their respective owners, just like the hotels. While hostels weren't a part of the original WudStay plan, Founder and CEO Prafulla Mathur says that hostels are now a huge focus area.
"The kids are in 12th or even 10th when they come, they are so young," he says, "and there is so much parental pressure, and you're out there on your own. We want to make life easier for everyone."
Ensuring the accommodation meets minimum quality requirements, and taking care of some simple amenities such as laundry and meals, can make a big difference to quality of life, says Mathur. "We try to empathise with the students that are preparing, and we work really hard to ensure that the experience that the student gets is exactly what we promised on the website."
"To do this, we have teams on the ground, and we've booted some six hostels in the last one year from the system for not meeting the quality requirements," he adds. "There is so much demand that a lot of people don't care about quality. There is no cleaning, there is bad food. After 8 - 10 hours of on-stop study, this can be really difficult on a student."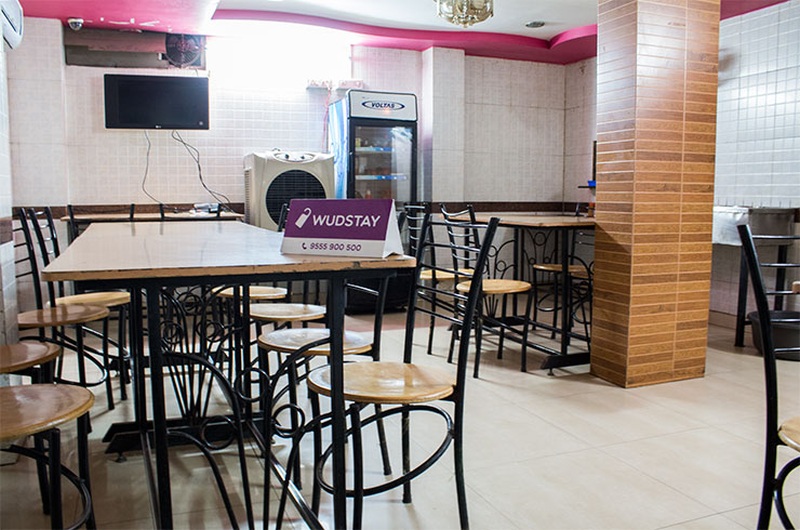 WudStay makes the hostel hunt simpler by providing photos of the rooms, clear cut rates, and ensuring that the facilities being promised actually get delivered. There are rows of hostels on every street of Kota, with rates that go from Rs. 6,000 per month to Rs. 20,000. There are facilities such as Internet connectivity and air-conditioning in the more expensive ones, but the rooms are all pretty spartan. Most of the rooms we saw listed online show just a folding bed, a study table, a chair, and some shelves, even the expensive ones.
Wudstay has also partnered with coaching centres to create booking desks where students can get a room when they come to sign up for the institution. "We tied up with eight major coaching institutes so far, and we are working to add more," says Mathur.
To keep students happy, Mathur claims WudStay arranges for regular sessions where its staff meets the children, and organises for talks from people that have been successful in getting into IIT, to get the students out of their rooms and their books for a little while.
Abhishek Singh, who runs two girl's hostels in Rajiv Gandhi Vihar in Kota, which house 44 and 56 students each, says that for people like him, sites like WudStay are a huge boon. "There are too many hostels in Kota," he explains in Hindi. "And so the number of people you have staying with you, there is a lot of fluctuation. Your costs don't change much no matter how many people are staying, so if you run half empty for one or two months, you face huge losses."
That's why just about every hostel has to offer a huge finder's fee to auto-rickshaw drivers, and other middle-men, explains Singh. "I don't pay these people anymore," he says. "Earlier, I had to pay Rs. 3,000 to Rs. 4,000 for every bed they filled."
He confirms that WudStay does periodic quality checks to ensure the amenities are being offered and that the teenaged tenants don't have any problems, though he adds, a touch defensively, "I also go to the properties regularly to check on them all, make sure that all their needs are taken care of."
It's a changing situation, where property owners such as Singh are slowly becoming more receptive to WudStay's demands. While there aren't many other companies operating at any scale in Kota, as WudStay becomes more established, others are likely to come in as well. Hopefully this influx will have a positive impact on the quality of hotel accommodations on offer in Kota.