The market for video on demand has only been heating up in India ever since the launch of Netflix in January, and today you've got a slate of video on demand companies such as Hooq, Spuul, and Hungama; along with entries from TV channels, such as Hotstar and Voot; and platform specific plays, such as phonemaker LeEco's 'supertainment' services.
One of the companies that has the potential to disrupt this nascent market is Reliance - it's Reliance Jio network is due to roll out soon; we've even heard rumours that it could happen sooner than expected. Right now, Jio is still in trial stages, and there are only a few ways by which you can get access to the network. Our own experience of using the network has been excellent - but that's because, at this point before the actual commercial launch, the load on the network is predictably going to be lower than after actual users sign up. At that point, you can probably expect slower Internet speeds, and maybe even call drops.
(Also see: How to Get a Reliance Jio SIM)
However, the trial process has also given us a chance to look at several of Reliance's Jio apps - these apps are key to Reliance's strategy to make sure that Jio isn't seen as just a dumb pipe. There are a dozen apps in all, including My Jio, which can be thought of as the hub of all Jio services. Others include JioPlay (live TV), JioBeats (music), along with apps for cloud storage, news, magazines, and chat. And then there's JioOnDemand, Jio's on demand video platform.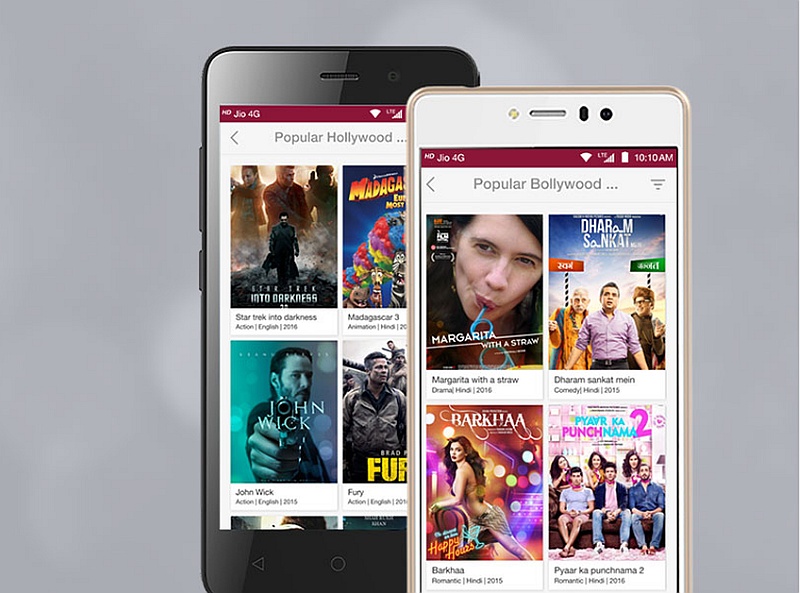 (Also see: For Hungama, 'Middle India' Is the Future)
Although it's too early to say what the final experience of using it on the go would be like, we've been using the app on Jio's network, and the results have been pretty good. However, the same could be said for using any other app as well; Netflix currently works beautifully on Jio's network even when you're being driven around the city in a car. So what does JioOnDemand offer?
Design
There's a huge amount of content available on the app, and it does a much better job than Netflix does of Hindi content. When you load the app, it first shows you a list of curated movies and clips, and there's a clear preference for Hindi content by default. Movies such as Tanu Weds Manu Returns share the top scroll with trailers and music clips. New arrivals include high profile movies such as Bajrangi Bhaijaan, and popular TV shows such as Jhalak Dikhla Jaa.
You'll see a list of trending movies, then trailers, and then curated lists - the first of which was "Maa Tujhe Salaam", as Independence Day was drawing close, with 'patriotic' titles such as Sarfarosh and Tiranga.
The design of the launch screen looks good, though the posters are a little smaller than ideal because the names of all the titles are given below them. There's also a "See All" link next to each list that takes you to a separate screen giving you large posters from the category you wanted, but again, but link is small, and it's dark text on a dark background, which is not ideal. Another problem with the design is that there's no way to simply see the details of a movie before you start watching it - tap on a moie and you get a screen that shows you the metadata of the film, or TV show, but it also starts playing immediately. Press back and the film just minimises and continues playing. It's slightly awkward when you're just browsing to find out what you'd like to watch.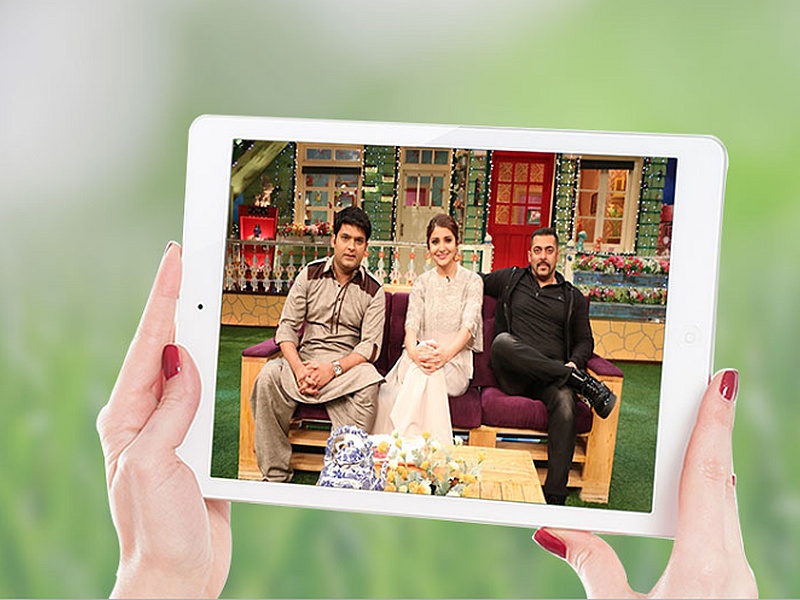 (Also see: How Hooq Plans to Stand Out in an Increasingly Crowded Video Streaming Space)
Another issue that's there is with the apparent lack of organisation on the homescreen. From the top scroll itself, you can see that the content is mixed across different forms of videos - movies, TV shows, trailers, and clips all seem to come together. It gets confusing when you're browsing through movies and then you're confronted with lists of songs from the past instead.
Content
As mentioned before, the app has a good selection of Hindi movies. It's easily comparable to most of the major Indian providers in this space, and appears to dwarf the Indian-language collection that's available on Netflix. There's also a broad range of content available on the app - if you want to watch music videos or trailers, or clips from TV shows, Jio has you covered. Scroll down the homescreen itself and you'll come across curated sections such as Best of Comedy, which has clips from the popular show Comedy Nights; and Best of Splits Villa, which again has short 3-4 minute clips from that show.
The same treatment is given to international content as well - you can scroll through a list of international music videos, for example.
You can go into the menu and then drill down into different categories, such as languages, genres, movies, TV shows, music videos, or short videos. It's not ideal navigation but it works - however, once you do that, it becomes clear how the content is skewed largely towards movies.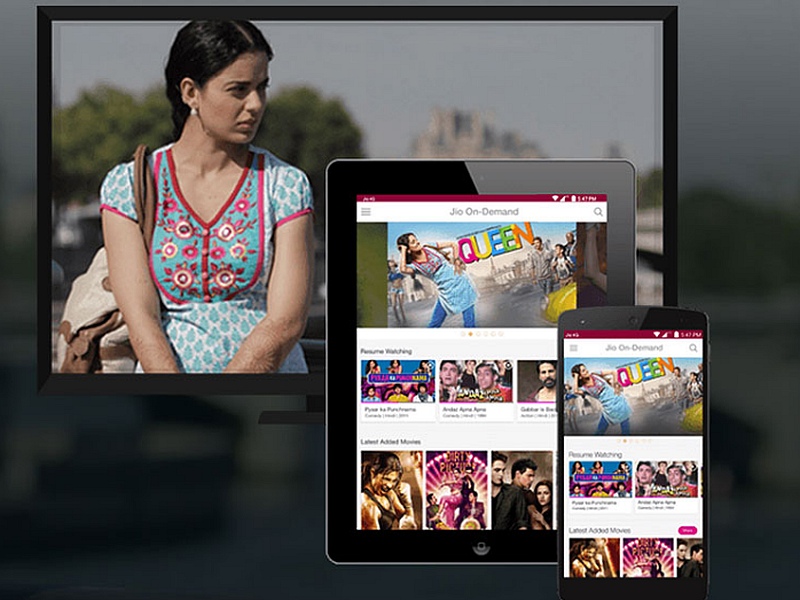 For example, while the popular shows such as Sasural Simar Ka, and Balika Vadhu, both have over 1,000 episodes on JioOnDemand, more niche shows, such as MTV's Splitsvilla have only 33 episodes. The popular show Taarak Mehta's Oolta Chashmah has only 25 episodes online.
Language is another shortcoming right now. In Tamil, for example, JioOnDemand only has music videos; Marathi and Bengali have only movies and TV shows; while Punjabi has only movies and music videos. In English, you have movies, trailers, and music videos, but no TV shows - an area that most other streaming services seem to be focusing on these days.
In terms of content, Jio does a good job, with relatively recent movies such as Trumbo, Fury, and Mr Holmes available to watch. There's plenty of good content on JioOnDemand - but finding it is a little challenging.
Overall, it's too soon to say whether or not JioOnDemand is a good VoD service for you - we don't know anything about the pricing or availability - or even if it will be charged for at all, as it could be free like it is during the preview. What we do know is that the design looks good but has a few issues with flow, and while the service has a reasonable selection of content, discovery is a real problem. There is still time before the actual launch of Jio services, and things could improve by then, but for now, we'd probably choose one of its competitors instead.