While companies like Uber, Ola and others focus on the private taxis in different cities, state licensed taxis are getting left behind. In Delhi, that's not a big surprise because a kaali peeli, as the black and yellow taxis are know, are hard to find, run down, and overpriced. It's often not a viable transportation option, and you're usually better off hailing an Uber or a Meru.
In Mumbai though, the scenario is quite different. While there is no shortage of battered Fiat Premier Padmini cabs making their way around the city, there are now plenty of Maruti Wagon-Rs and Hyundai i10s, amongst others, that also serve as black and yellow cabs.
While the system in Mumbai might seem extremely well organised compared to say Delhi, we have come across plenty of cabs that won't travel by meter, or insist on charging extra. It's enough of a problem that there's an app out to tell you what meter rates should be.
So it's a little surprising that there hasn't been any widespread attempt to connect this huge fleet to a central dispatch system, either from the state, or from private operators.
A new company - Cabzo - which started operations in Mumbai last year, wants to fill this gap. It's something that you'd think the regulators would want to do themselves, but so far at least, there's nothing like this from the government in Mumbai. Ola has a kaali peeli button in its app in Mumbai (as opposed to the auto-rickshaw in some cities including Delhi), and another competitor in Mumbai which allows booking black and yellow cabs is BookMyCab, which also owns Hyderabad's CabonClick.com.
"It is true that the private guys [had to] create a space because the black and yellows don't have a central system," says Tarun Kodnani, who along with his brother Varun, co-founded Cabzo.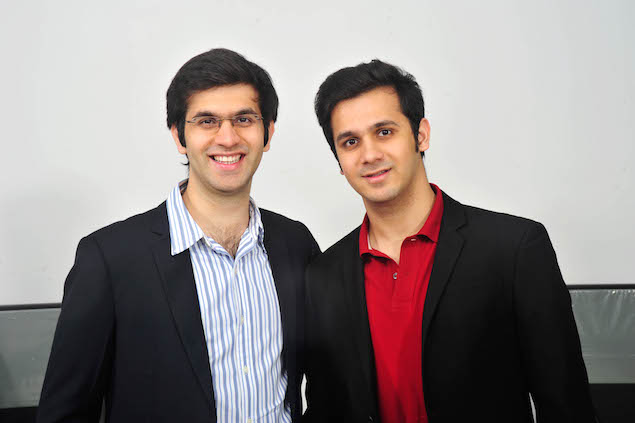 "We're a tech company that's trying to change the way the transport sector is," Tarun tells us "We're aggregators because we're helping the black and yellows and cool cabs out there to generate more business through our smart system. We're very heavy on tech, [unlike a] fleet service."
With Cabzo comes the promise of a guaranteed ride with no haggling. At the same time, Cabzo cars only accept cash, which might sometimes be less convenient than the prepaid wallets of Ola and Uber, but is a lot easier to understand. Ola does offer a cash option as well, though it incentivises people to pay using the Ola wallet through frequent discount schemes.
Ola also offers autos in some cities, though in our experience with the service in Delhi, Ola autos have rarely accepted the fare.
The Delhi government tried to do the same for rickshaws via an app called PoochO, which has faced teething problems galore such as wrong contact numbers of drivers.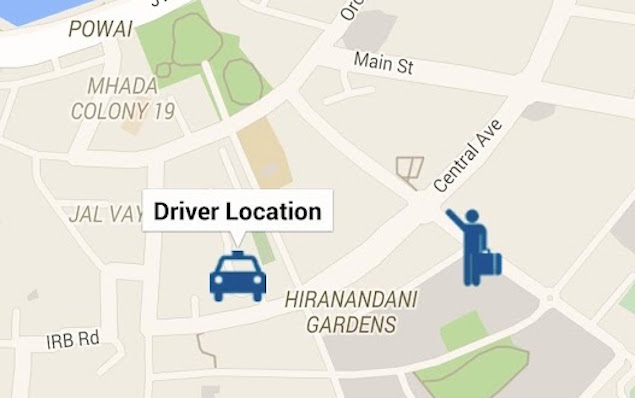 The laser-focus on these black and yellow cabs gives Cabzo an advantage over the competition, the Kodnanis claim, because drivers take them more seriously as a result. Cabzo has 300 drivers active in its system right now out of a grand total of 700 black and yellow cabs signed up. In contrast, an Ola spokesperson told us that the company has over 5,000 black and yellow cabs in Mumbai.
The Kodnanis tell us they are being selective about the drivers they sign up with, to try and ensure that a Cabzo user has, on average, a better experience than a typical black and yellow ride. Even then, users can still choose their cab driver on the basis of his ratings from other passengers.
The idea, the brothers tell us, is to not just make it more convenient for travellers to take a taxi in Mumbai, but to also enable drivers to take passengers to locations they normally wouldn't.
"If you're some guy standing in your [taxi] stand, say if you're in Bandra," says Tarun, "and he goes all the way to a suburb area like Powaii for instance, when he goes to Powaii and he sits around Powaii to get a passenger, he doesn't know if he'll get a journey over there that's why he turns you down at times."
With a central hub connecting the cabs to passengers, this becomes less of a problem.
"It's basically to get as many matches [between passengers and drivers] as possible and day by day we're increasing the number of matches," Varun adds.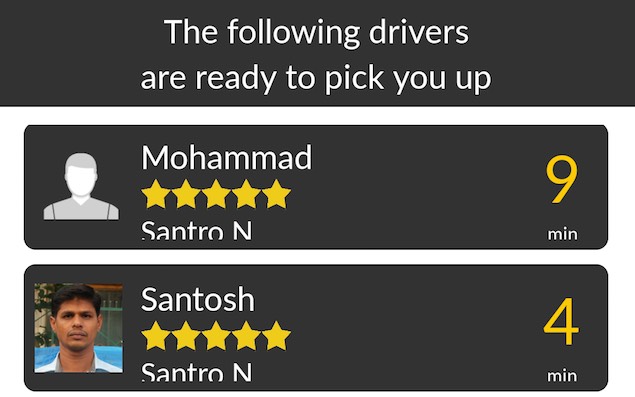 The app in itself has a functional look and feel, sporting solid colours and easy to understand text. Compared to Uber and Ola which have nearly one-touch interfaces, Cabzo feels a little rudimentary. Instead of the slick map interface, you can choose your ride according to the distance from your pick-up point and their rating. There's no minimum distance to worry about and you pay in cash at the end of the ride.
"We do believe in giving the power in the hands of the customers. We think that customers would like to select a driver on basis of destination, time of day, location, and other factors," Varun explains.
While getting commuters to assess their drivers fairly is not that much of a concern, Mumbai's black and yellow cabs suffer from a massive image problem. They're often perceived as rude and seem set against driving to certain locations, even more so during peak hours - it's something every local commuter has faced. A large part of the Kodnani's efforts have been making drivers aware that being personable is important.
"The concept is that the driver knows he is being rated and he knows that the passenger will choose on basis of the rating," says Tarun. "So even he's conscious of his performance now. We're building that consciousness within because he knows if he does a bad job he won't get chosen."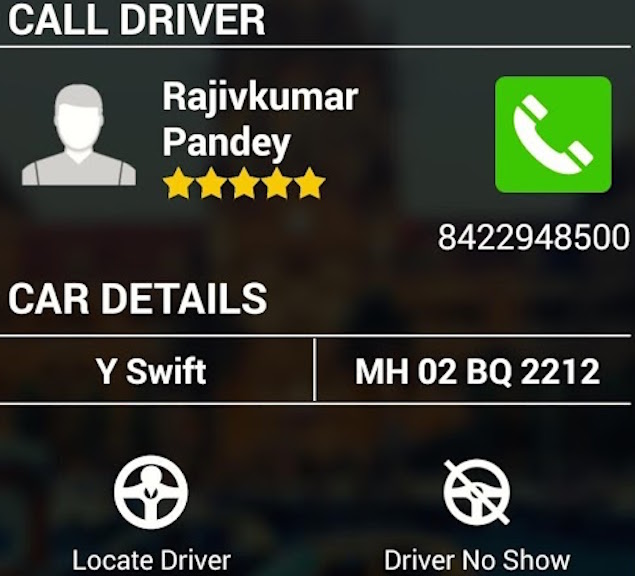 "The driver understands that we're doing it as a business for him. We're doing it to help him grow his business," Tarun adds. "He's ready to share a piece of his cake once he earns because of us. That's the revenue strategy."
For Cabzo, and other taxi aggregators, the way forward is still a little uncertain. Following the rape of a passenger allegedly by a Uber driver in Delhi, many states around India talked about banning Uber and similar services.
So far, we've seen different approaches from Kolkata, where Uber is being seen as an IT company to Delhi where the aggregators had to register as radio taxis.
The central government is expected to announce regulation norms for app-based cab services, but for now, Ola, Uber, and radio taxi services like Meru are all launching "safety features" like panic buttons in their apps, which alert emergency contacts with location information.
The Kodnani's tell us after the Delhi incident, they met Maharashtra's transport minister Diwakar Raote along with other transport operators. The outcome was a greater focus on security features for the app, resulting in a help button function.
"A link is generated which is sent across to Cabzo control room, the police and the passenger's emergency contact," Varun explains. "When you click on this link you can see when the passenger's currently location is in the moving cab. You can track the vehicle in terms of latitude, longitude, mobile number, the driver's name, all the details of the journey. We give this to the police, the passenger, and the emergency contact."
Whether this will be enough remains to be seen. For Cabzo specifically, the opportunity to disrupt Uber - which in turn is famous for disrupting the taxi industry - by leveraging Mumbai's black and yellow fleets is the real focus. This will happen, they tell us, through lower prices compared to private taxis, and better service compared to regular cabs.
"Some people already believe that black and yellows can't be good drivers," says Tarun. "They've had bad experiences in the past, been for rounds and rounds of different areas and paid extra. People will understand over time the difference between a Cabzo taxi and a normal taxi."
"If we're able to bring that differentiating factor," he adds, "I think we'll have a big impact. People love the black and yellow in terms of its price. Others are giving lower rates for temporary reasons, it's not going to be life-long."