Black Friday and Cyber Monday mean one thing and that's big deals and discounts. Whether it's for physical products, or digital ones, there are a lot of deals to choose from as well. Here are some of the best deals for smartphones and tablets from the App Store, Google Play and the Amazon Appstore.
1. Gist - News Summaries
On sale from now through Cyber Monday, Gist is a cool iOS app that gives you a simple summary of news articles. Just select an article or connect your Pocket account to get summaries of all the articles you've saved.
iOS (Rs. 60, usually Rs. 120)
2. Fantastical 2
Flexibits is having a huge sale for its popular calendar app, and it is heavily discounted for the iPhone, iPad and Mac versions. The app lets you schedule meetings and reminders with natural language, and is also a great looking app.
iPhone (Rs. 150, usually Rs. 300)
iPad (Rs. 300, usually Rs. 620)
Mac (Rs. 620, usually Rs. 1,100)
3. Boxer Pro
Android users can pick up a huge deal on Boxer Pro, which is 90 percent off on the Amazon Appstore. You will also get 30 Amazon coins when you buy this app. Boxer is a fast, efficient email app with quick replies and gestures, along with a to-do list.
Amazon for Android (approximately Rs. 60, usually approximately Rs. 600)
iOS (Rs. 300)
4. ProCamera 8
ProCamera 8 is a great photography app that has been designed for iOS 8, and gives you control over HDR, apart from manual controls, letting you adjust the exposure settings with gestures. It also lets you record and play back audio in slow motion while correcting the pitch of the audio in the recording.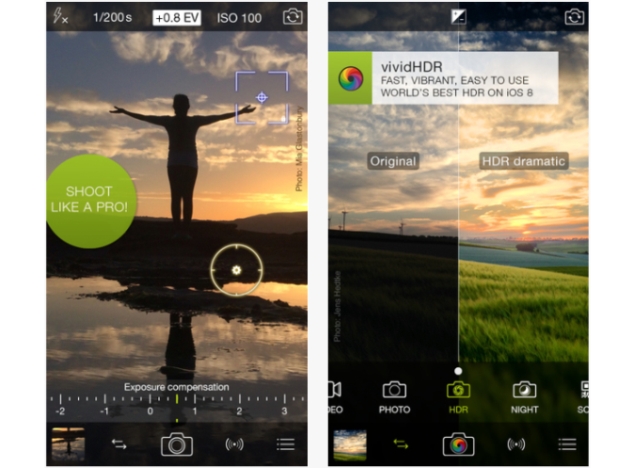 iOS (Rs. 60, usually Rs. 250)
5. Fleksy Keyboard
Fleksy is one of the most popular third party keyboards, and brings a good facsimilie of the BlackBerry experience to Android and iOS - but it allows for a fair amount of customisation with colours and themes as well. Android users get a discount right now, but it's still cheaper on iOS without a sale.
Android (approximately Rs. 122, usually Rs. 250)
iOS (Rs. 60)
6. Plex
For many people, Plex is the app of choice for managing your media and sharing it across multiple devices. Just install the Plex Media Server on your home PC (free ) and stream media to your smartphone or tablet using Plex.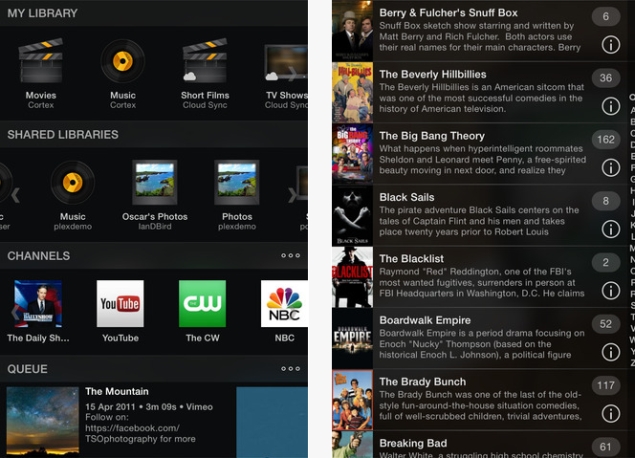 iOS (Rs. 120, usually Rs. 300)
Android (approximately Rs. 123, usually Rs. 300)
7. Jimi Guitar
This app is not on sale for Black Friday or Cyber Monday, but rather Jimi Hendrix's birthday. It's a fun app and a good deal so check it out - this app is one of the best apps that lets you turn your Android phone into a real guitar - it comes with modes to teach you chords, songs and can let you just strum and have fun too. Jimi Guitar is only available for Android.
Android (Rs. 110, usually Rs. 220)
8. PhotoSuite 3 Pro
Another deal that's only for Android users - PhotoSuite 3 pro is a powerful image editing app but it's pretty expensive normally compared to the competition. Right now though, there's a 90 percent discount for Thanksgiving, so it's definitely worth buying.
Android (approximately Rs. 61, usually Rs. 600)
9. FlightTrack 5
FlightTrack 5 is a popular flight tracking service to keep up to date on changes in timings and other information - there's a big sale for Android users, but iOS users have to pay the full price.
Android (Rs. 61, usually Rs. 300)
iOS (Rs. 300)
10. Oxford Dictionary of English with Audio
Another Amazon app deal, the Oxford Dictionary app, is an expensive but very thorough dictionary app that includes a smart search function to help you discover words that you can't remember, instead of only showing you the meanings of words you know.
Amazon (approximately Rs. 773, usually Rs. 1,500)
These were ten big deals we found on the different app stores - if you came across a great Black Friday or Cyber Monday deal then share it via the comments.
Also see:
Black Friday Deals: 10 Games for Your Smartphone, Tablet, and Computer
Black Friday Deals: 10 Paid iOS, Android Apps Gone Free

Affiliate links may be automatically generated - see our ethics statement for details.