Every week this column helps you spot the biggest discounts on the apps and games you want to buy. This week's top deals include a host of games and some business tools and other apps. Our stash of gaming deals includes a bunch of excellent iOS games by 2K Games, and a classic tactical strategy game for Windows. Those looking for good app deals will not leave disappointed either. Read on.
2K Games' iOS Sale
Publisher 2K Games is running a big sale on some of its best iOS games. The most prominent of these are BioShock, a console quality game on iOS, and XCOM: Enemy Within. BioShock is at its lowest price ever, so this is a good time to get the game. Other games on sale are Civilization Revolution 2, NHL 2K, and NBA 2K15. Links below.
BioShock (Rs. 190, usually Rs. 670)
XCOM: Enemy Within (Rs. 300, usually Rs. 790)
NHL 2K (Rs. 190, usually Rs. 490)
NBA 2K15 (Rs. 190, usually Rs. 490)
Civilization Revolution 2 (Rs. 300, usually Rs. 920)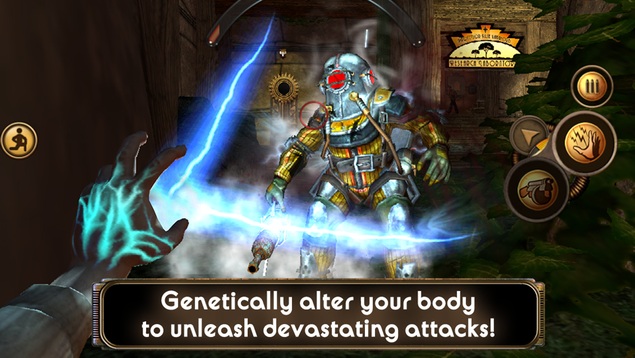 Other great deals
Humble Paradox Midweek Sale with up to 80 percent off on games such as Europa Universalis IV, Crusader Kings II, Cities in Motion 1 and 2, Knights of Pen and Paper, Magicka, and more via Humble Store
Metal Gear Solid V: Ground Zeroes via Steam (Rs. 620, usually Rs. 1200). Note: Indians can also buy a physical copy of this game for Rs. 600 via Amazon
Superbrothers: Sword & Sworcery EP for iOS and Android (Rs. 120 on iOS, Rs. 100 on Android; usually Rs. 300)
Fast Burst Camera for Android (Rs. 55, usually Rs. 250)
Air Display for Android (Rs. 315, usually Rs. 620)
VPN Unlimited Lifetime Subscription via Stacksocial (Rs. 2,450, usually Rs. 8,120)
Commandos 2: Men of Courage via Steam (Rs. 37, usually Rs. 250)
Avernum: Escape From the Pit via Steam (Rs. 120, usually Rs. 620)
Tangent for iOS (Free, usually Rs. 120)
Affiliate links may be automatically generated - see our ethics statement for details.