We've all been there - you start off with some emails about meeting up with friends, then more people are roped in, messages are exchanged, and you finally agree to meet. But then more frantic messages go back and forth as people are lost and need to be tracked down. By the end of it all the plans have changed and you need to find something else to do. With all this, it's clear why some people want to just start a series on Netflix and relax at home.
We started thinking about the different apps that we use that actually help us to have fun with our friends offline, and here are the ones that we believe everyone should have.
Figuring out what to do
Always the hardest part of coming up with any plan, figuring out what to do is the worst thing ever. Everybody wants to say, "Hey let's meet" and no one wants to figure out where. That's because figuring out what to do can be a real challenge. There's a lot you can do and there aren't too many places to figure it all out. So what do we do in situations like this one? Glad you asked.
The first thing that you're probably thinking of doing with your friends is getting a coffee, or maybe a drink, or perhaps meeting them over a brunch buffet. All great options, and the quickest way to find all of those around you is to download and install Zomato. But perhaps you should also install EazyDiner - like Zomato, this is a restaurants listings app, but it also includes professional reviews, table bookings, and a lot of other benefits such as free drinks and discounts. It's reach is limited compared to Zomato and it might not cover your favourite haunts, but if you are keen to get a good deal and a great meal, this app certainly can help.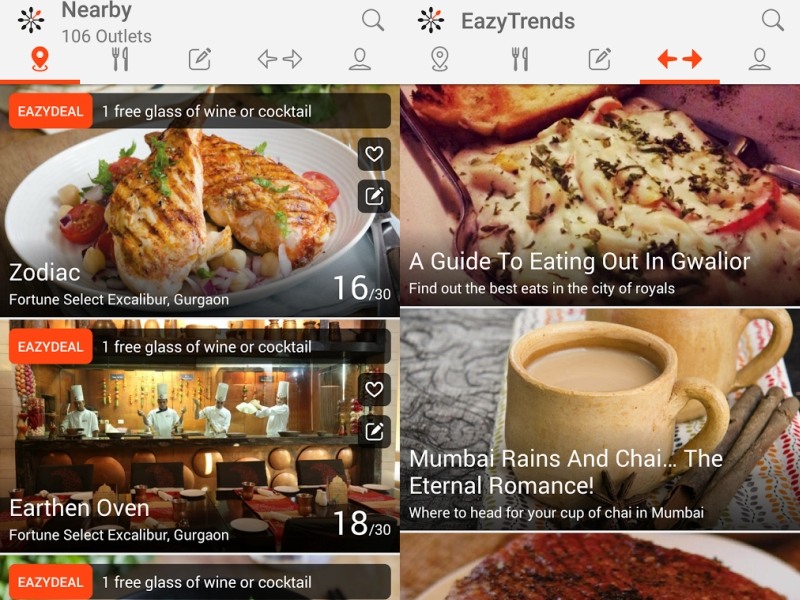 But what if you're not looking for food? Maybe you and your friends wanted to watch a movie? BookMyShow is our go-to app for that, but more than movies, it also lists concerts, exhibitions, plays, and more. The app is a great way to find out what events are taking place around you so, and could lead to getting an adventure that takes you off the beaten track. BookMyShow is not alone in this - Cleartrip has a similar offering now, with everything from horse riding trips, to Go Karting, spa visits, and camping tours. There's something for everyone, and Cleartrip's interface sports a great design that makes it very user friendly in our opinion.
Getting together
The next hurdle is actually making a plan works for everyone, and we've tried everything. The email chain where one friend drops out and then keeps getting spammed, or worse, one friend gets missed and then holds it against you forever. Facebook Messenger and WhatsApp groups are better options, though one problem is that since you use them for general chat as well, they can get a little spammy.
What we mean is that the get-together plan is left three or four screens worth of scrolling up, while arguments about the exact time take up all the space. We recently tried out a new app called Moodoo that makes the process pretty simple - you sign up for the app with your Facebook account so you don't have to 'add' people on a fresh network, and by tapping the material style '+' button, you can create a new plan, add friends to it, and set a time and place.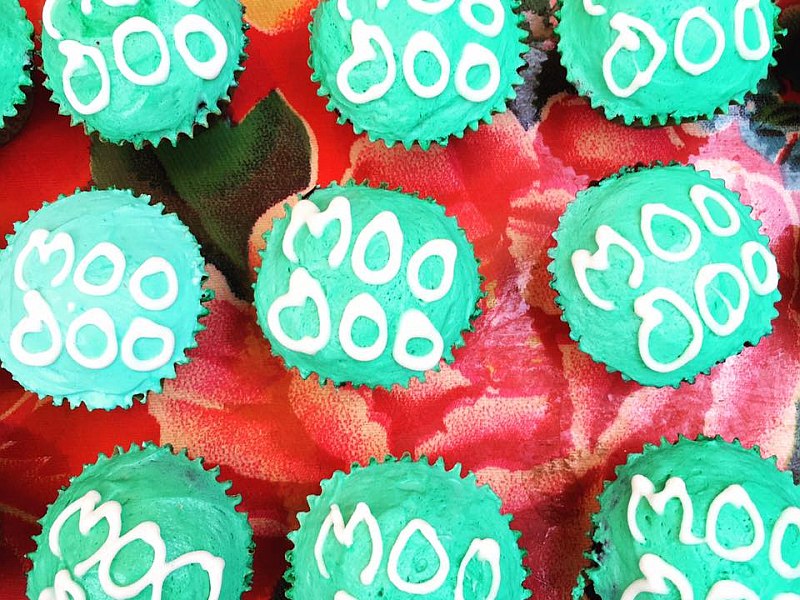 People can then talk about the plan in the chat window below, the host can add people, and if anyone can't come, they can RSVP directly in the chat by tapping on their icon. The time and place, and whether or not a person is coming, are shown clearly at the top of the chat at all times, so you can tell at a glance all the important details of a plan, whether you need to remind a friend to come or not, and if the plan changes, everyone can see the details easily.
The app is pretty new, and there are some downsides. For one thing, the chat box is a single line that doesn't resize, so if you're typing a long message, you'll only see a part of it on your screen until you hit send. The other - fairly big - problem is one that any new social application faces, in that it's only useful if the friends you're hanging out with are using the app. There's an invite button and as long as you're friend on Facebook, you're connected on Moodoo too, but it can be hard to convince your friends to try yet another app. It's free and fairly useful though, so give it a shot.
Moodoo is free on Android and iOS
Actually meeting
Good job, you've got a plan in place. Now comes the hard part - actually meeting people. First up, turn to your favourite cab aggregator to get around - that's fairly simple. But when getting together to meet and need to figure out where exactly, sharing your location is a good idea. It's very easy to share your location with WhatsApp or Facebook Messenger, but there are actually some really good alternatives to answer the question, "how far are you?" that are free as well.
Our favourite is an app called Glympse. You know how the Ola and Uber apps show you a map view that lets you track the car as it makes its way to pick you up? Well, Glympse does the exact same thing, sending out your location to friends, who can then view your movement in real time to figure out how long it's going to take for you to reach the meeting place. In our testing, the app worked flawlessly, but the one downside that you need to be aware of is that it does use up a fair bit of the battery. That's not really good if you're headed to meet people with a battery that's already in the red, but if you're at a moderate level of charge it won't be a big problem.
The best part is that you can set how long a Glympse is active for, to a maximum of four hours, so it's convenient and live, but doesn't give anyone long term access to your location.
Glympse is available free on Android and iOS.
Having fun
If you're like us and end up spending more time meeting people at home than heading out, then this next category is super important too. Sure, you're going to eat and be merry with friends, and talk non-stop for hours, but sometimes it can be nice to have something to do while this is happening. A few games can make any gathering fun. Now, breaking out Street Fighter (or even Mario Party) might be perfect with some friends, but it won't work for everyone.
That's why we'd suggest some fun party games instead. If you have an iPad, then you know it's perfect for board games. You could get a round of anything from Risk, to Ticket to Ride, to Game of Life running, depending on what you and your friends enjoy, and it's all the fun of a real board game with none of the hassle of packing up afterwards, or worrying about lost pieces. In case you don't have an iPad there are still a couple of really fun games you can play with your phones.
First up, there's Head's Up by Ellen DeGeneres - yes, the television personality. Head's Up is a very fun and stupid game that's like a high-tech take on Taboo that is great for a small group of friends. It's really for two people at a time, but we can figure out workarounds such as splitting into teams, for example. But our favourite game for this purpose is Spaceteam.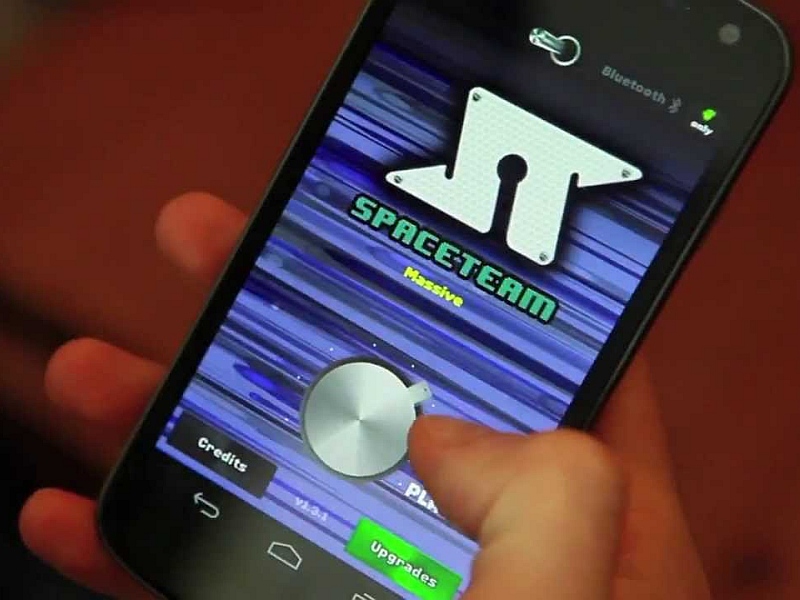 Spaceteam is a cross platform game that anyone can play, and everyone can enjoy. The idea is simple. On each phone - between three and six players can play at the same time - you'll see a different set of controls, and a panel for instructions. Your spaceship is dying, and it's up to your Spaceteam to keep each other alive. Each of you will receive instructions that the other players have to carry out, but it's all happening in real time, and that means yelling at people to do things while listening for commands related to your station. It's instant chaos that is crazy fun and each round lasts just a few minutes, making it perfect for playing a quick round between grabbing some snacks.
Spaceteam is free for both Android and iOS, though you'll have to to unlock all the features via an in-app purchase.
Settling up
Although you might not think of this as necessary, in our experience, getting all our friends to use a common mobile wallet has benefits for get togethers too. Whether it's MobiKwik, Freecharge, Paytm, or any other app out there, almost all support peer-to-peer transfers - that is to say, if you've got money in your wallet and your friend has a wallet too, you can transfer the money in seconds without any hassle.
Why does this matter? Because asking the restaurant to split the bill across a dozen debit cards wastes a lot of time, and having everyone look for change, and then realising that the only way to settle the bill is to forget getting the math right, is a needless bother. We've been using wallets to settle up after our office lunches for a while now, and have taken to asking friends to use Paytm instead of cash. There are a lot of alternatives here, and we can't really suggest one unlike the other entries, because there's no single must-have app in the category right now. It's still very new, and the apps are evolving very quickly but keeping pace. Get your friends to all switch to the one that most of you are already on.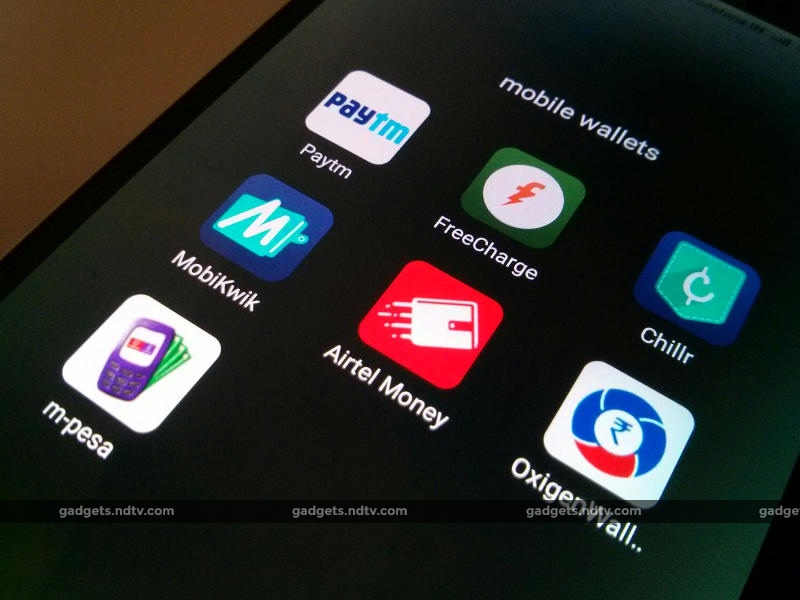 Those are our picks for must have apps for offline fun. Honorable mentions go to Swiggy for keeping impromptu dinner meetings going by simplifying food ordering, and to Netflix, because sometimes you want to line up a standup comedy show in the background while you're hanging out with friends. These aren't as important for hanging out as the other apps we listed though, which is why they don't get into the main list. What about you - what apps do you use for having fun offline with friends? Tell us via the comments.
Affiliate links may be automatically generated - see our ethics statement for details.