We're living in a world where people would rather look at the 5-inch screen on their smartphones, than at the 42-inch LED TV they spent a small fortune on, and as the attention shifts from shows to apps, brands are finding new ways to reach out to potential customers.
Having a presence on social media, or a splashy ad inside an app, are tried and tested methods to connect existing or potential customers, but brands are coming up with new ways to use smartphones to further their reach.
Social media and dating brands
On Instagram, for example, brands approach popular users and ask them to feature their products in their pictures, but that's a roundabout way of getting to the users. Today, brands are getting smarter and flirting with people directly instead of via proxies. That's right, if you're a Tinder user, then you might have noticed a slowly increasing presence of brands that want you to swipe right.
The dating app is clearly big enough in India that brands like Carl's Jr (an American burger chain which recently opened in Delhi), decided to create an account on Tinder, to convince Indians to swipe right for an invite to the restaurant's launch.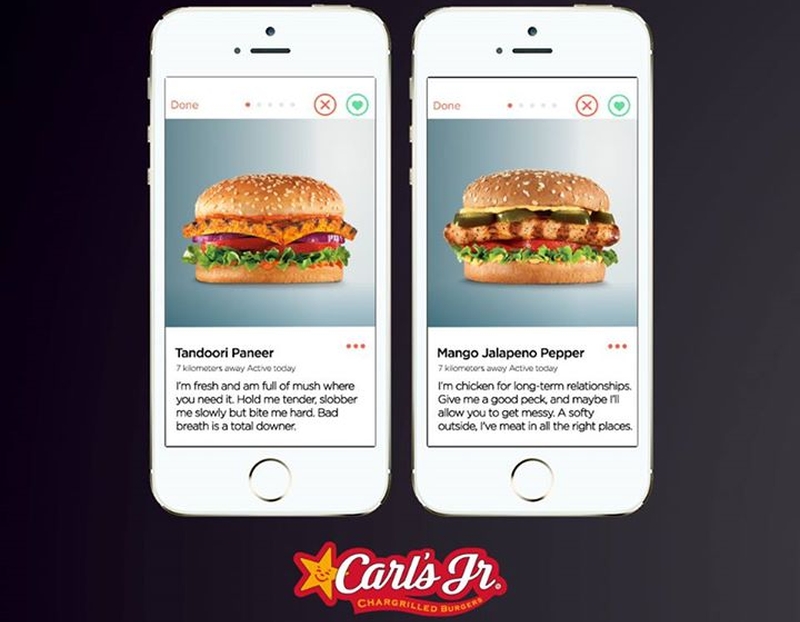 "Going on Tinder is exactly the flirtatious and easy going approach that the brand symbolises," stated Sana Chopra, Executive Director, Carl's Jr. India. "We believe our burgers are worth loving, hence the rather romantic engagement with our potential customers."
Movies have also been taking to Tinder - an upcoming movie, called Behind the Star, is trying to go viral using the dating app, and Ex Machina, a movie about an attractive female AI, was promoted using a Tinder campaign for the character.
Cab or commercial?
Today, brands are learning to partner with cab companies to build buzz and reach out to people as well. For example, OnePlus and Ola partnered to give commuters a chance to try out the OnePlus 2, and offered them a chance to get invites for the OnePlus 2. Ola also partnered with Myntra to offer free makeovers to customers.
Uber is one of the most enthusiastic supporters of this concept though - it's been carrying out some kind promotion at least once every month now - offering ice cream, puppies, and the chance to pitch your startup idea to a VC.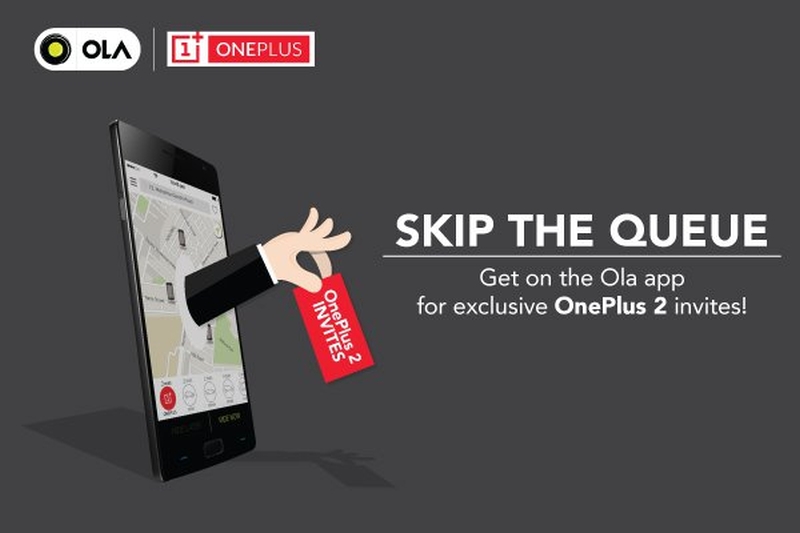 The last of those was a partnership with The Viral Fever (TVF), an online entertainment network behind the popular webseries Pitchers, which is about four friends struggling to build a startup. Arunabh Kumar, the CEO and founder of TVF, told NDTV Gadgets that the Uber-TVF tie up wasn't a revenue exercise, but rather a partnership.
"The main intention for this was not money or sponsorship but to come together and facilitate what is very tough for the start-up ecosystem or say 'Pitchers'," says Kumar. "Uber-TVF Pitch was a joint initiative, where in we gave our brand and Uber gave their logistics, and this happens to be the most successful activity by Uber in India."
Bringing in the big names
When it's not partnered with other brands, Uber has tried to keep the buzz up with offerings such as supercars and helicopters. But it's keen to keep finding partners who are also established brands. That's why, for instance, before the launch of the Abhishekh Bachchan and Asin starrer All Is Well, Uber users could choose All Is Well, instead of the usual uberGo, uberX, and UberBLACK options; and meet the movie's stars, on-demand of course.
"It all started when we did a partnership with Chelsea [football club]," explains Karun Arya, Communications Lead, South Asia and India at Uber. "Abhishek [Bachchan] is a big Chelsea fan, and so when we did the partnership in July, we sent a personalised team jersey to him, through a personal contact. From there the relationship developed, and when his movie was releasing, we were able to find a way to work together."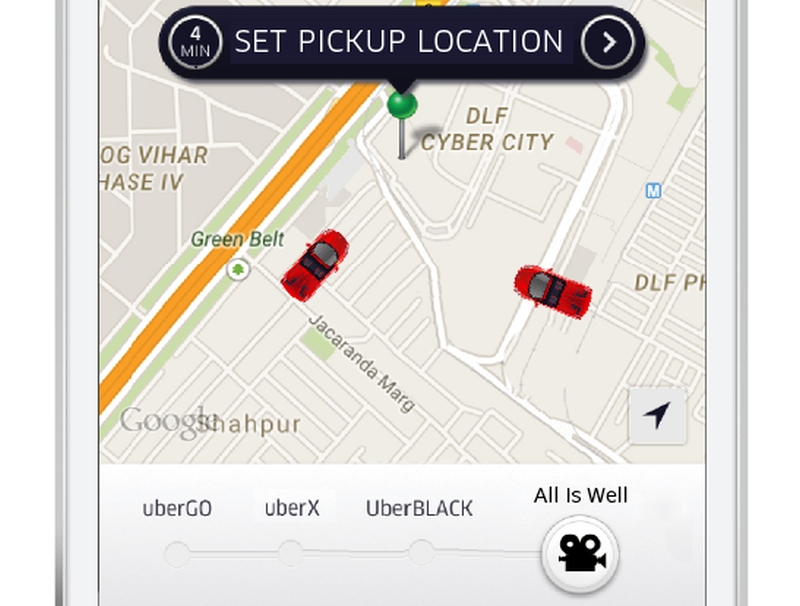 Meanwhile, in Hong Kong, Uber partnered with another brand that's got a talent for being the centre of attention - Xiaomi. In July, Xiaomi and Uber partnered up to deliver phones - customers could select a Xiaomi setting to get themselves the Xiaomi Mi Note. Xiaomi's Global VP, Hugo Barra made some of the deliveries himself, and did it in a Tesla, maximising the hype potential.
Partnerships, not revenues
Arya tells us that these promotions are all partnerships, and not a revenue stream for Uber; in general, it's been something that the brand sees as a part of its outreach, but in more recent times, the idea has caught on and others now reach out to Uber to seek partnerships too.
"Our goal is twofold. First, we want to offer our existing users unique experiences," says Arya. "Secondly, we want to tap into the interest, and create new riders. So there are no guidelines, and we keep exploring different ideas. There are some plans for November, for example, but it's not like, every two weeks there has to be something. And at times, it can be, I don't want to say last minute, but sometimes these ideas can come and develop very quickly."
It's an interesting approach, and looking at our social media timelines, it's also more effective for brands than using influencers, or actual advertising. Maybe that's just because the concept is new and fresh. But we think that in-app advertising that goes well beyond the app, is going to be the new normal.