In this weekly column we find you the best deals on apps and games. This week, we have found a big discount on the popular first-person shooter Bioshock series, some great mobile games and useful apps such as TextExtractor, which scans printed pages and converts it into editable text documents. Read on to grab the best deals on apps.
Bioshock Series
The Bioshock trilogy needs no introduction. Among the best first-person shooter games available for the PC, this series is on pretty much every must-play PC games list one can find. You can buy all the three games (Bioshock, Bioshock 2 and Bioshock Infinite) on Steam for just Rs. 740, which is a cool 80 percent off the list price. If you have any one of these games, you still get 75 percent off. This is a part of Steam's Midweek Madness sale, which expires October 31.
Steam (Rs. 740, usually Rs. 3670)
TextExtractor
Need to type out page after page of printed books? You need an app that can quickly scan pages, extract text and convert it to a text document. Most of these apps are paid or have their best features hidden behind paywalls. One such app - TextExtractor - is free for a limited time. It lets you scan documents, extract and edit text from documents. The best feature is that the app works completely offline. It supports English, Chinese (simplified), Chinese (traditional), Korean, Danish, Dutch, French, German, Italian, Japanese, Portuguese, Russian, Spanish and all "Latin-based languages".
iOS (Free, Rs. 190)
Fleksy
Fleksy is one of our favourite keyboard apps for Android and iOS. This app claims to have a great text prediction feature that lets you type faster. The keyboard works a lot like the BlackBerry 10 keyboard, with gestures to complete words and delete text. If you are used to Swiftkey and Swype, it will take some time to learn how to type fast using Fleksy, but once you get used to it the app is actually one of the best options available. The Android version has a nice discount right now,
Android (roughly Rs. 60, usually Rs. 240)
iOS (Rs. 60)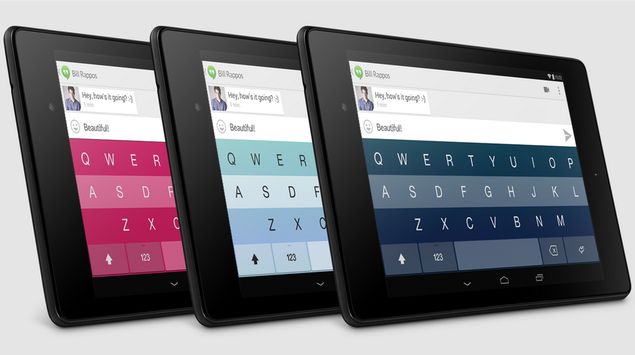 Bio Inc
This is a real-time strategy game with a rather unusual goal - to build an illness for the human body. Bio Inc rewards you for engineering the ultimate virus. It might seem a bit disturbing, but the graphics and addictive gameplay should be good enough to keep you hooked. Pick it up now, it's free for a day.
iOS and Android (Free, usually Rs. 120)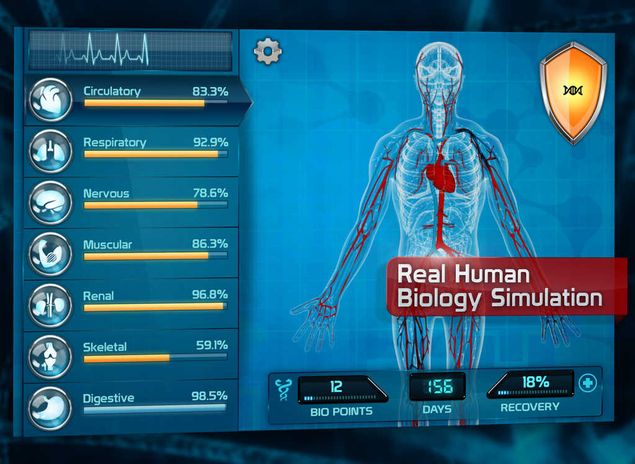 The Walking Dead Pinball
Pinball meets the popular zombie survival game The Walking Dead in this game. The pinball table features popular locations from the game (St. John's Dairy Farm, Travelier Motel, Bell Tower, Train & Level Crossing) and its missions involve choosing who to save in a zombie attack, acquiring tools, vehicles and fuel.
Android (roughly Rs. 60, usually Rs. 120)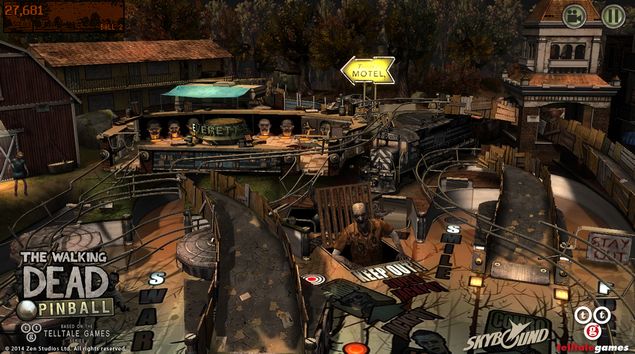 Other great deals
Humble Indie Bundle 13 - OlliOlli, Insanely Twisted Shadow Planet, Tower of Guns, Risk of Rain, Jazzpunk, Amnesia: A Machine for Pigs and Shadowrun Returns (Rs. 740, usually Rs. 7,650)
Game Design Bundle via StackSocial - training videos for budding game designers (Rs. 60, usually Rs. 6,050)
Medieval Defenders for Mac (Free, usually Rs. 300)
Routina for iOS (Free, usually Rs. 60)
Dark Meadow for iOS (Rs. 60, usually Rs. 370)
HDR FX Photo Editor Pro for Android (roughly Rs. 120, usually Rs. 300)
Affiliate links may be automatically generated - see our ethics statement for details.