Adobe Creative Cloud 2015 is now available to Creative Cloud customers, bringing the latest and greatest versions of popular Adobe apps to all paying customers. The new versions of the apps are available as free updates.
"Creative Cloud 2015 is our most powerful and comprehensive release to date," said David Wadhwani, Senior Vice President, Digital Media, Adobe. The update brings new features to popular Adobe apps as well as some brand new apps and integrations. Let's take a look at the top 10 new features in Adobe Creative Cloud 2015:
1. Photoshop has borrowed the concept of Artboards from Illustrator, allowing designers to maintain a design for each device/ resolution they are targeting in the same Photoshop file.
2. Artboards can be combined with the new Preview app - available for iPhone and iPad - to quickly preview the design on the device itself, without having to email yourself the file or waiting for the design to sync.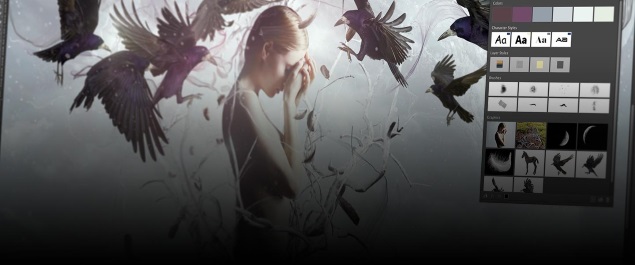 3. Photoshop and Lightroom get a new Dehaze feature, which, based on the demo that we saw, does an excellent job of eliminating fog and haze from photos. Haze can also be added to a photo for artistic effect.
4. Adobe Premiere Pro now comes with Lumetri Color panel for colour corrections, which makes the process easier than before via sliders and other simpler controls.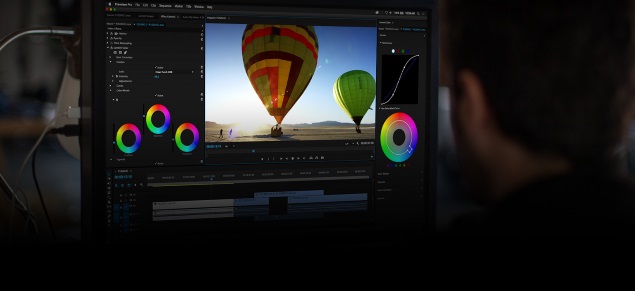 (Also see: With Stock, Adobe Wants to Have Thinkstock's Lunch)
5. Another feature that made for a great demo is Premiere Pro's Morph Cut, which smooths out jump cuts in talking-head shots to create a cohesive sequence that makes for much better viewing.
6. After Effects now has Uninterrupted Preview that allows artists to adjust a composition's properties and even resize panels without impacting playback. This feature alone will save video editors countless hours.
7. Adobe is also introducing Character Animator, which brings 2D figures to life using a webcam to track facial movements, record dialog, and apply movements in real time onto a pre-configured character.
8. Adobe is claiming 10 times performance improvements in Illustrator when compared to the version that shipped in CS6. It also comes with a new Chart tool (in preview mode, which means you will need to turn the preview features on), which makes it easier to create visualisations. Illustrator also supports up to 64,000 percent zoom, letting you create really high resolution pictures.
9. Dreamweaver comes with a new project type that lets you create a responsive website. You can easily test your design on various screen resolutions and even actual mobile devices. Just scan a QR code on screen using the mobile device (or email yourself a short URL) and you can preview your project on your smartphone, tablet, or any other device.
10. Adobe is also introducing a new app called Hue, which allows you to instantly capture the light and colours of any setting and later use them in your project.
Bonus
Adobe has released Brush CC, Shape CC, Color CC, and Photoshop Mix on Android for the first time. Adobe has also updated many of its Creative Cloud apps for iPhone and iPad, including Adobe Comp CC, Photoshop Mix, Photoshop Sketch, Illustrator Draw, Brush CC, Shape CC, and Color CC.