If tech companies are to be believed, the greatest inconvenience in life these days is taking our wallets out to pay cash. While we certainly agree that handing over money is a thoroughly unpleasant experience, the growing wave of interest in cashless transactions could bring a new set of problems along the way.
Last week, Ola cabs, a popular radio cabs service, announced its prepaid wallet and a day after Ola's competitor Meru followed up by announcing Cab Wallet. With both these systems, you load the wallet in advance with money, and your cab fare is automatically deducted at the end of the journey so you don't need to worry about carrying cash or entering your credit card's verification code.
Deepinder Goyal, CEO of Zomato, a popular restaurant listing site, recently told NDTV Gadgets that the company is working on a system of cashless payments which will be implemented in the next couple of months.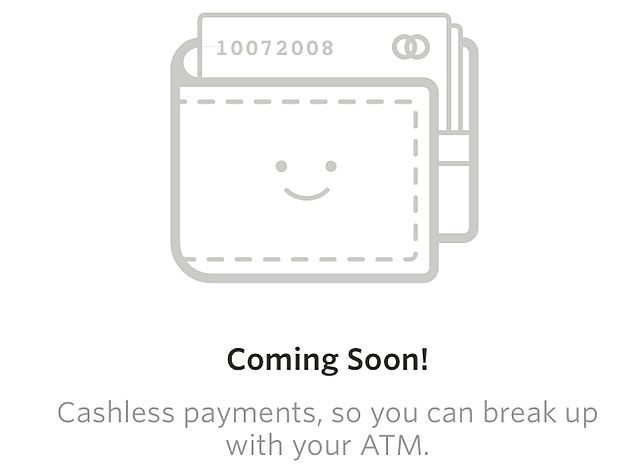 This isn't a development that's only taking place in India either. Companies like Apple and Google have also been working on cashless payments for a long time now. At the launch of the iPhone 6 and iPhone 6 Plus, the company also showcased a new system called Apple Pay for cashless transactions.
The difference is that these systems still use your credit card for payment instead of holding your cash. Globally, PayPal is perhaps the most popular example of a wallet, though the service has since grown to become a lot more. In China, Alibaba's Alipay is another popular virtual wallet, which became popular thanks to its escrow model, where the payment is not released to the seller until the buyer indicates they are happy with the transaction. Alipay reportedly has over 300 million users, controlling over half the online payment market in China.

Like a 'real' wallet, a virtual wallet is a storage place for your money. You can use your credit or debit card to let the wallet hold your money in escrow, from where you can make payments to different services. Your credit or debit card is only used to load the prepaid balance, and not afterwards.
In India the advantage of a mobile wallet is that it can bypass the two-factor authentication at the time of making a transaction. If you're shopping online and you try to make a payment with your card, you need to enter a password or a one-time password that is sent over SMS, even if you've saved the card details with the seller. This slows down the payment process significantly and typing this in on a phone is quite inconvenient.
Even with a physical terminal, you need to enter your 4-digit PIN to verify the payment. In contrast, a mobile wallet is a frictionless experience when you are completing the purchase, though loading up the wallet via your credit or debit card still is a two-step process.
Mobile wallets are not a new idea, of course. Carriers like Vodafone and Airtel have been building m-Paisa and Airtel Money respectively, and companies like Freecharge, Paytm and Oxigen Wallet are all growing in this space.
Zomato's Goyal told us that when payments are added to the app users will be able to buy prepaid balance with Zomato, which can then be used to pay for food from restaurants through the app. Ola cabs' Director - Marketing Communications Anand Subramanian says the company has built a standalone wallet which can only be used to pay for Ola cabs rides.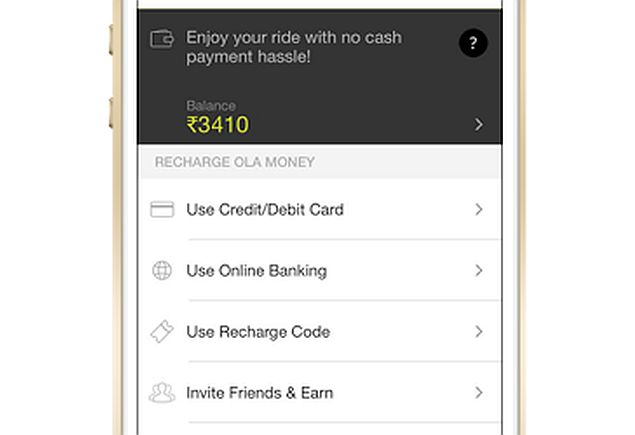 "Cash is still the largest and most preferred mode of payment among our customers," said Subramanian. "But at the end of each ride there are hassles with change, and all of that gets totally sorted [with a mobile wallet]. It also becomes possible to pay for other peoples' rides. You can book a ride for your family from the Web, so the payment gets deducted from your account."
The catch is that while Subramanian uses the term mobile wallet, the functionality that Ola cabs has built is properly described as a closed wallet. Not only are you parking your money with Ola cabs - losing the interest it would make in your bank account - but you can't withdraw this money back to your account or use it to pay for anything other than a ride with Ola cabs.
That means that you have to get one wallet for Ola cabs, and then another wallet to pay your restaurant bills with Zomato. This is not a problem if there are just a couple of services and/ or if you're completely loyal to one provider. Say, however, if one day no Ola cabs are available at your location and you need to call Uber, or the restaurant you wish to order from is on Foodpanda and not Zomato, then your fat wallet balance is useless. And as more services go online, the problems start to multiply.
Amit Lakhotia, Vice President - Business at Paytm said that this problem is exactly why unified wallets like Paytm are required. Paytm, which is in talks with Ola at the moment, also works with services such as TastyKhana and JustEat for cashless payments.
"Imagine if you have to keep Rs. 1,000 with Ola, Rs. 1,000 with TaxiforSure, Rs. 2,000 for Meru, and then Rs. 500 with Paytm and Rs. 500 for Freecharge," said Lakhotia. "Tracking your money becomes impossible and the convenience of a wallet goes away."
"And these are closed wallets, which are only useful with a single vendor, so they can't become more useful," he said. "In a semi-closed wallet, you can put money in, use it at different vendors, and move your money back to the bank to withdraw it as cash. You can only use a closed wallet with one vendor."
Setting up a closed wallet is much simpler than a semi-closed wallet, in terms of regulations.
"If you wanted to, NDTV could make a closed wallet in days," Lakhotia said. A semi-closed wallet, however, involves RBI oversight, and a much greater degree of regulation.
"We are open to integrations over time, but I don't want a user on the Ola platform to go and take the hassle of signing up for another platform," said Subramanian. "We have kept the wallet super simple, and kept all the control with the customer. You know how much you use the cab on a monthly basis. If it's mixed with your other payments, it can become harder to manage."
In contrast, Meru has tied up with Citrus Pay, a full online wallet with RBI approval. Instead of asking you to download the Citrus app and use that to manage your cash, Meru embedded the feature in its app, and if a customer uses the Cab Wallet, a Citrus account is created for them.
You can send money to your wallet using your credit or debit card or netbanking, and this money is also accessible using the Citrus app. Similarly, if you have an account with Citrus, you can sign into it from the Meru app and access those funds. This is a more convenient approach, because you can use Citrus Pay with other vendors, such as Lenskart and Zivame.
"Roughly 17 percent of all transactions take place with a [credit or debit] card," said Siddhartha Pahwa, CEO Meru. "The problem is that when you make a payment, it must be relayed to the bank, and the authorisation has to be verified by Visa, so it's a very long loop." This caused card transactions to fail too often to be a convenient option, he said, and the Cab Wallet circumvents this problem.
According to Pahwa, the decision to partner instead of building its own service was because Meru did not want to get involved in building out an entire payments business.
"We [Ola] didn't want to limit the wallet to just paying for cabs - that's just a prepaid card," said Subramanian. "This is completely seamless; there is no problem of trying to pay Rs. 250 for a Rs. 227 fare and finding that no one has change."
While convenience is a big draw - both Ola cabs and Meru say that response to beta tests was extremely positive - the companies recognise that people here are not too familiar with the idea of mobile wallets as yet. That's why both of them are offering incentives to users who opt for the wallets instead of cash.
For the entire month of October, any money credited to the Ola cabs wallet will be matched by the company - effectively giving you a 50 percent discount on all taxi rides, though your money stays.
"You can put anything between Rs. 100 and Rs. 5,000 in the wallet, and we'll double it," said Subramanian.
That upper limit is because a mobile wallet is allowed a maximum value of Rs. 10,000 by the RBI as a security measure. As a closed wallet, Ola can't refund your money, but Subramanian says there is no expiry date for funds placed in the wallet, so they can be used at any point.
Till the end of this year Meru will also offer a five percent cashback on all fares paid using the wallet, which can be used to later pay any of the vendors that support Citrus Pay.
While these are interesting developments, we have still not reached a stage where you can do away with cash entirely. Until there is a centralised system that is as universally accepted as a credit card (at least), payments will be fragmented between various providers, and solving this problem is going to be the most important factor in building a cashless society.
Given that it is relatively simple to build a closed wallet, we're most probably going to see more companies take this route to quickly simplify their recurring payments - in other words, expect fragmentation to get much worse at least in the near term. Over time though, there are a couple of different ways in which things could get better - consolidation could lead to only a few players emerging as the dominant option (much like we've seen in the e-commerce market) or government intervention could lead to interoperability between systems.
Looking at the market right now though, things will likely get a lot more confusing, before clarity starts to emerge.