Indian e-commerce companies such as Snapdeal, Flipkart, and Paytm featured on the leaderboard of the highest funded Internet companies in India in 2015. Backed with funding from Softbank and Alibaba Group, these three also figured on the list of most acquisitive startups in India in 2015.
In 2016, the e-commerce landscape promises to get bigger and wider, as Reliance and the Tata group plan to launch its own e-commerce platform to take on global players like Amazon, which had pledged a $2 billion (roughly Rs. 13314 crores) war chest to establish a lasting foothold in the Indian e-commerce market.
In a feature that appeared in Fortune magazine earlier this week, the Indian e-commerce market opportunity was measured in "trillions of dollars" by Diego Piacentini, Amazon's Senior Vice President for International Retail.
We reached out to product and leadership teams from India's leading e-commerce players to get a perspective on the most significant feature rollouts in 2015, and to hear their plans and focus areas for 2016.
For Snapdeal, 2015 was a significant year where it refreshed the consumer experience, launched Shopo, FreeCharge wallet, and made moves in the (Online to Offline) space, and refreshed the seller experience, launching an ads platform.

Bridging offline and online
In a conversation with Gadgets 360, Anand Chandrasekaran, the Chief Product Officer at Snapdeal, highlighted the company's improvements in its core e-commerce processes such as logistics and delivery capabilities, and quicker returns and refunds. "2016 is the year that e-commerce matures and becomes a habit for consumers," says Chandrasekaran. "They will start to think less of it as something they do once in a while, and more like something they completely trust and rely on for everyday needs."
Snapdeal will continue to focus on providing a reliable delivery experience, which it views as a major USP. "During the Diwali season, we met our delivery promises 98 percent of the time when orders were 9x more than the average day," says Chandrasekaran. "This will be a key differentiator for us in the industry."
Flipkart, Paytm, and Snapdeal all have offline tie-ups with mobile retailers, electronics retailers and automobile dealerships to power online to offline purchases.
Snapdeal intends to leverage its deep integration with FreeCharge to enhance its offline presence. A user's identity, stored cash, and address details can be carried with the customer, and power its omni-channel platform that combines e-commerce with the flexibility of buying goods offline.
The offline to online strategy is one that Paytm has also seen success with, says Sudhanshu Gupta, AVP Business, Paytm. Once an order is placed, it's routed to the nearest shore of that chain, explains Gupta, adding that it works well for large appliances and electronics. Paytm has tied up with local and large format retailers across the country, to get their products listed on its marketplace, and is intensifying its efforts to expand its reach and bring in big brands across different products and services.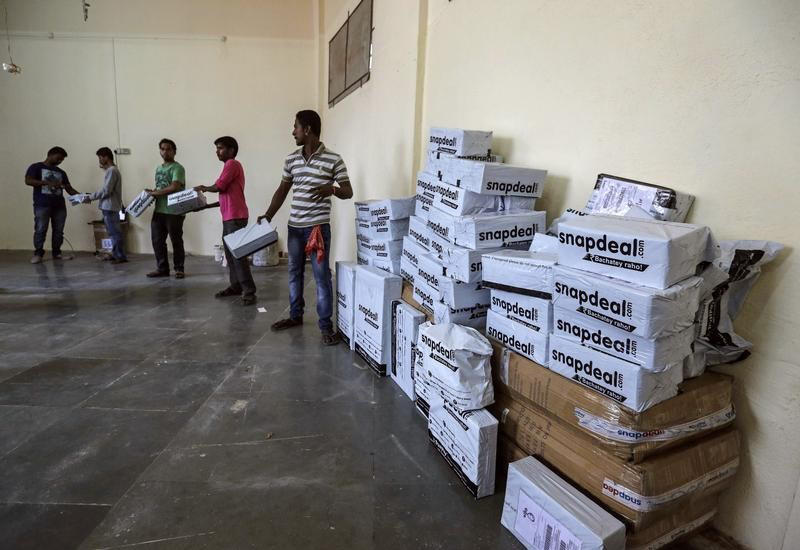 Gupta says that Paytm has also significantly improved its logistics services, adding third-party or partner warehouses to enable merchants to deliver products faster to the consumers. Shorter delivery times for the consumer results in an improved conversion rate, he says.
Paytm also recently acquired the virtual assistant app Shifu to enhance its consumer behaviour prediction capabilities. Kiran Vasireddy, Senior Vice-President, Business at Paytm, says that the company is interested in investments and acquisitions in areas like artificial intelligence, logistics and offline to online.
For Snapdeal, this strategy was essential for the launch of its motors and real estate sections. "We used that platform to onboard 4,000 to 5,000 [vehicle] dealers into the system," says Chandrasekaran. "As a result of that, we had their inventory, what colour they had, of the two wheelers or the four wheelers. That was a big part of those successful launches for us. We sold over 3 lakh vehicles built on top of the O2O platform."
An evolving marketplace
Mobile-only fashion retailer Myntra has a goal of hitting $1 billion GMV (roughly Rs. 6661 crores) in 2016, and to be completely profitable the year after that. "The third goal is to improve our customer experience significantly," says Shamik Sharma, Chief Technology and Product Officer at Myntra. "On that front, it includes more investments in logistics, a more personalised shopping experience, better brands and selection on the app, and to make sure that the experience is very social, so that you can actually - get the kind of thing that you would like to buy, and get the feedback from your friends and family," he adds.
Myntra has piloted Try and Buy and alteration services in Bengaluru, and is looking to scale these features across the country once it finds the infrastructure to support it. On the product side, the app has seen a change in the UX with features like Fashion feed, Profile, and Forum.
"We are doing a lot more on entertainment as well - so we launched a game called Fashionable Fingers, where people can play a quiz game about fashion and win prizes," says Sharma. "Things of this sort make it social, because you can share the questions with your friend, get their help in answering, move up the leaderboard, and engage people around fashion in India. All of these are attempts to do those two things that will continue to be our focus next year - personalisation, and social."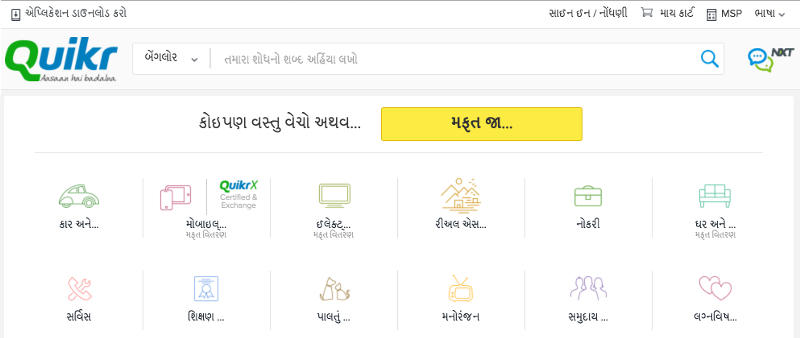 2015 also saw a number of e-commerce players add multilingual language support - Makemytrip, Quikr, and Snapdeal made commitments to appeal to India's non-English speaking audience. Snapdeal plans to roll out support for a total of 11 languages by January 26.
"There are 270 million online users overall, but all of us are focused on only the 140 million who speak English. 130 million don't consume e-commerce because they don't speak or read English. There are huge growth opportunities still available which are quite massive, even by today's scale," Chandrasekaran says.
Fixing payments

We are also likely to see more innovations in the payments side - FreeCharge has filed a patent for its technology that does away with requirements for a one-time-password in late 2015. Payment processor PayUbiz had launched its patent pending 'one tap' technology, which would be rolled out on its merchant network that includes companies like Grofers and Xiaomi.
Paytm will be doubling down on enabling offline payments, as its pilot programs have done really well, says Gupta. "The idea is that users should be able to go to any of these stores, from mom and pop stores to large format retailers - and be able to pay using a QR code using Paytm in any of these shops," he says. "Our goal is to work with the merchants at a more basic level, use QR codes effectively and extensively - so there is no need necessarily for hardware."
Gupta also talked about how big data is used by Paytm's fraud team detection based out of Toronto, Canada, which looks at consumer fraud, payments fraud, and merchant fraud. "We have data scientists from the top e-commerce teams and R&D organisations in the world," he says. "It's helping us improve our ability to detect in advance, where there may be a potential for fraud." The team works on complex areas like analytics and predictive modelling to better figure out how to showcase relevant and personalised products to its users.
Bye-bye discounts?

Looking ahead at 2016, we are likely to see a reduction in the deep discounting model to drive growth. Myntra's Sharma says that overall discounting in e-commerce had come down already in 2015. "People haven't noticed it because of these big sale days that happen once in a while - but if you look on average, the discount level has come down to a pretty reasonable level already," he says. "That trend will continue over time, but it will be a slow and steady journey - I don't expect it to come drastically down next year - it a multi-year journey to be make it a viable healthy business for everyone."
Much of 2015 was spent debating whether a mobile first or a app only strategy would make sense. Flipkart delivered a Googly with Flipkart Lite, which delivered an app-like experience web browsers, powered by the Chromium engine. Amazon CEO Jeff Bezos delivered a telling missive in his year-ender post. The comScore chart he posted indicates that Amazon had pipped through to pole position in October with 30 million total unique visitors.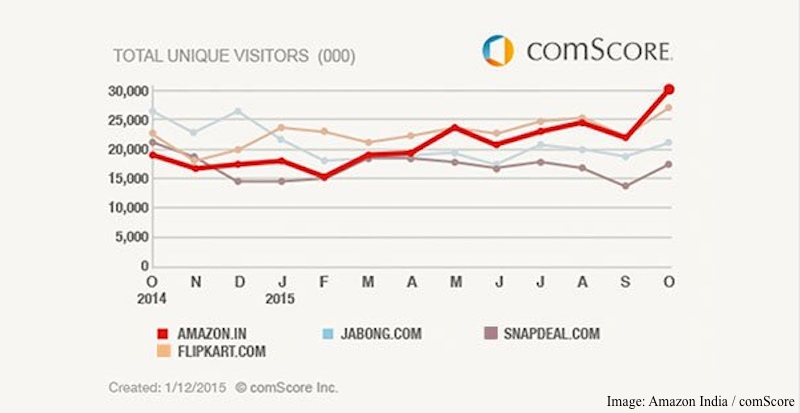 Profitability is a long-term goal most of these companies - Flipkart had reported a loss of 2,000 crores, while losses for Snapdeal grew to $206 million (roughly Rs. 1,371 crores) in the 12 months through March 31 2015.
All of India's leading e-commerce players seem to be playing the long game, and optimising for growth. "The question is not whether you want to be profitable, but at what scale do you want to be profitable," says Chandrasekaran.
Disclosure: Paytm founder Vijay Shekhar Sharma's One97 is an investor in Gadgets 360.