Everyone does a list of must-have Firefox and Chrome extensions - or add-ons as Mozilla's browser calls them - but Safari gets little love in this department. Instead of doing a long list, we thought of sharing five Safari extensions that we've found extremely useful over the years.
ClickToPlugin/ ClickToFlash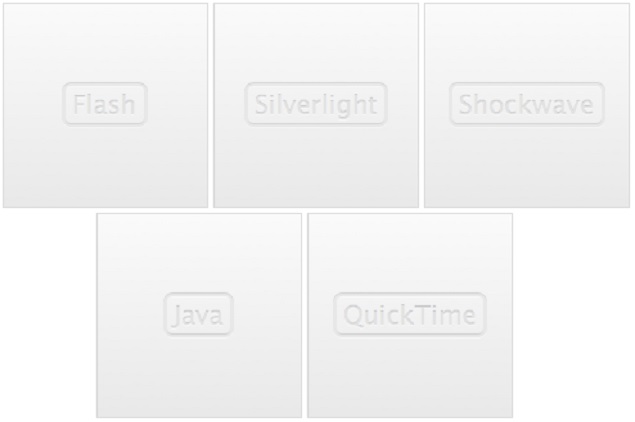 ClickToPlugin is up there with Alfred and 1Password amongst the first things we install on any new Mac. This extension prevents Safari from automatically loading CPU-intensive plugins such as Flash, Java, and Silverlight, and replaces them with a placeholder image that can be clicked to load the plugin, if you feel the need to load the original object.
However, our favourite feature of ClickToPlugin is its ability to replace plugin based media players on sites like YouTube, with Safari's native HTML5 media player. This lets you switch the quality of the video quickly and even offers a convenient one-click download video option in the contextual menu. You can also easily send video from the browser to an AirPlay server like the Apple TV.
Finally, the extension also lets you white/ blacklist sites on a selective basis, to always load/ not load plugins on those websites, overriding the global settings.
ClickToPlugin also has a lighter avatar called ClickToFlash , which, as the name suggests, only blocks Flash content from automatically loading, but other than that offers the same functionality.
NoMoreiTunes
This extension is from the "do one thing, but do it well" school of thought. NoMoreiTunes will prevent iTunes or Mac App Store from automatically launching when you click on an App Store link. You'll still see the corresponding webpage load in Safari so you can read about the app, check out the screenshots and other details, all without leaving Safari. Then if you decide the app is worth downloading, click on the Open in iTunes/ Open the AppStore button that shows up at the top, to load the app in the corresponding store as usual.
TabLinks
Ever needed to share a bunch of open tabs/ windows with someone? You'll find TabLinks a godsend. One click, and all your open tabs are presented as a blob of text that can be copied to clipboard and shared. You can set TabLinks to operate on only the current window, or all windows, and even customise its output - URLs only, titles only, URLS + titles etc.
Ghostery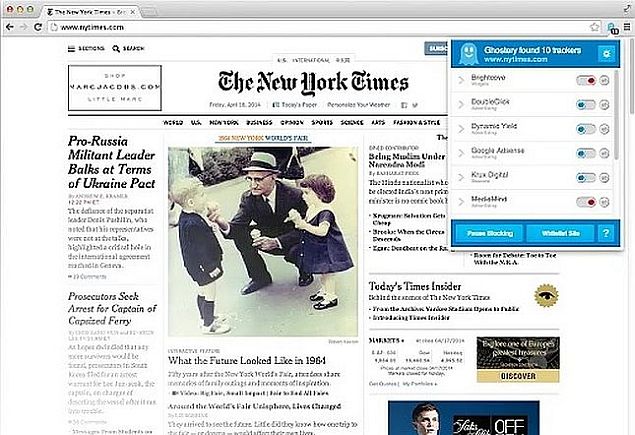 While Adblock is the preferred choice of most for making the Web a less annoying place, Ghostery aims to go a step further by blocking code that can be used to track your presence across various websites. A word of caution for non-techie users that at its most aggressive (i.e. blocking all trackers) Ghostery might 'break' functionality on certain websites, as it also blocks all social widgets like Facebook and Twitter. However, you can selectively whitelist specific websites to let them load all of their code, or have certain widgets (like Facebook) enabled by default on all websites.
Ghostery is free but it makes money by selling anonymised data about users' browsing habits (if they opt-in, enabled by default) to advertisers, which has been known to make some users uncomfortable.
Awesome Screen
Finally, Awesome Screen is a quick and easy way of taking screenshots of entire webpages (even if they span more than a vertical screenful) or any portion, annotating them and sharing with anyone. We wish there was a way of keeping history of our screenshots like Skitch, but you can't go wrong with the speed and simplicity of Awesome Screen.
We hope you found this list useful. These are just some of the extensions available on Safari and we haven't even come close to covering all the popular ones. If you prefer using Firefox or Chrome but have made it this far regardless, note that both Ghostery and Awesome Screen are available for other browsers. While ClickToPlugin/ ClickToFlash, NoMoreiTunes, and TabLinks are Safari-only, there are equivalent extensions available that you can download.
Which are your favourite Safari extensions? Let us know via the comments.