Smartphone cameras are consistently at the top of the lists for most used cameras on sites like Flickr. Gone are the days where point and shoot cameras were important for normal people, we're in the age of the smartphone camera now.
Most people are happy and get great results with their flagship smartphone cameras so why not talk about photography apps that get you to take great photos and edit photos brilliantly all from your smartphone? Whether you're looking for an app to take a great photo, or you want something to touch up you shots after the fact, there's plenty to choose from these days. Here are 10 of the best photography apps for most average users:
(Also see: Seven Simple Tips to Take Better Photos With Your Smartphone)
1) VSCO Cam
VSCO can be used both as a tool to edit photos with amazing filters and as a camera app. The community is vibrant and all the filter sets available within the app are worth looking into.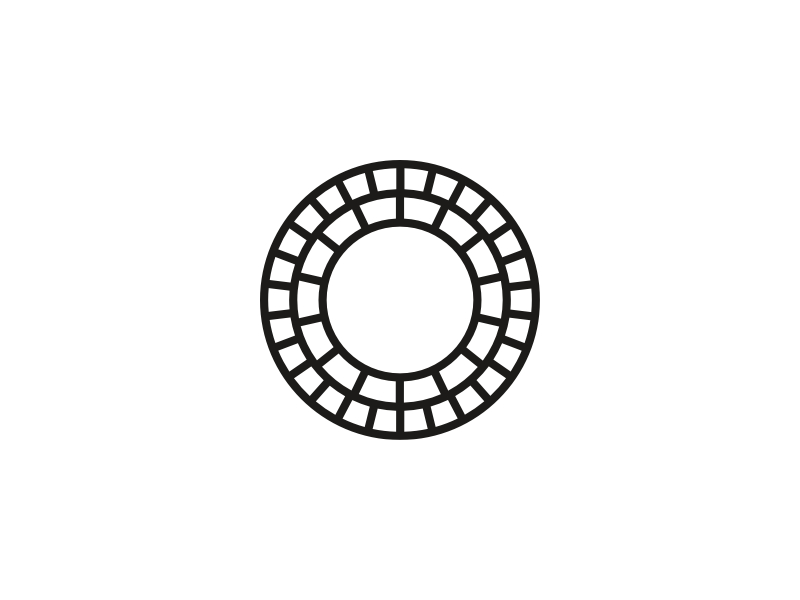 Download VSCO Cam for iOS | VSCO Cam Android Free
2) Instagram
Let's face it, most people upload their photos to Instagram and there's no way I can talk about photography apps on smartphones without Instagram. Instagram is where most people upload photos after editing and tweaking in other apps so you probably should install it right now if you're remotely interested in smartphone photography.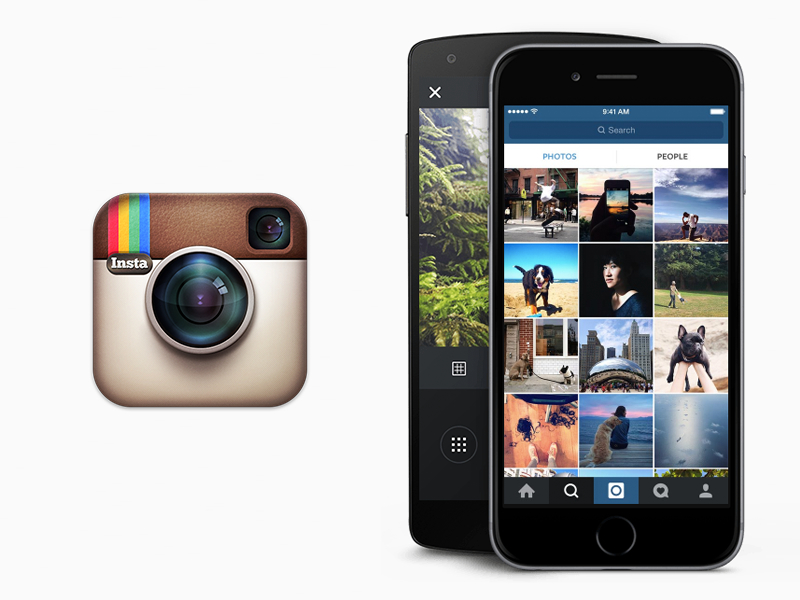 Download Instagram for iOS | Instagram for Android Free
3) Over
Over is a great app that lets you tweak photos, and add custom text or artwork to them. It has a wealth of exclusive font and artwork options and lets you create everything from a professional image for promotion to a happy birthday message. The only limiter in Over is your imagination.
Download Over for iOS Rs. 250 | Over for Android Rs. 265
4) Google Camera
Google has been decoupling its stock apps from the OS and this lets the company improve apps regardless of OS updates. Google Camera works on all Android devices running Android 4.4 and above and has a lot of nifty features. The interface is very simple and you can even use effects like Lens Blur. My only complaint is the app interface does not rotate when orientation lock is on. This should be independent of that setting.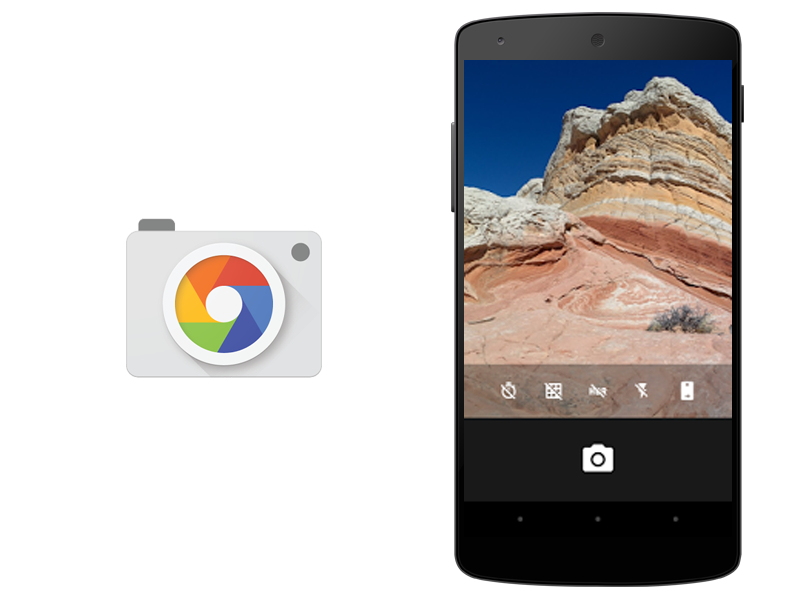 Download Google Camera Free
5) Camera+
Camera+ by Tap Tap Tap is one of the most widely used camera apps on iOS devices. It is a one stop shop for everything from taking photos to editing them and sharing them. It even has pro features if you feel adventurous and want to experiment with focus and exposure. Some other useful features are the horizon level and clarity in image processing. Overall you can't go wrong with Camera+ on iOS.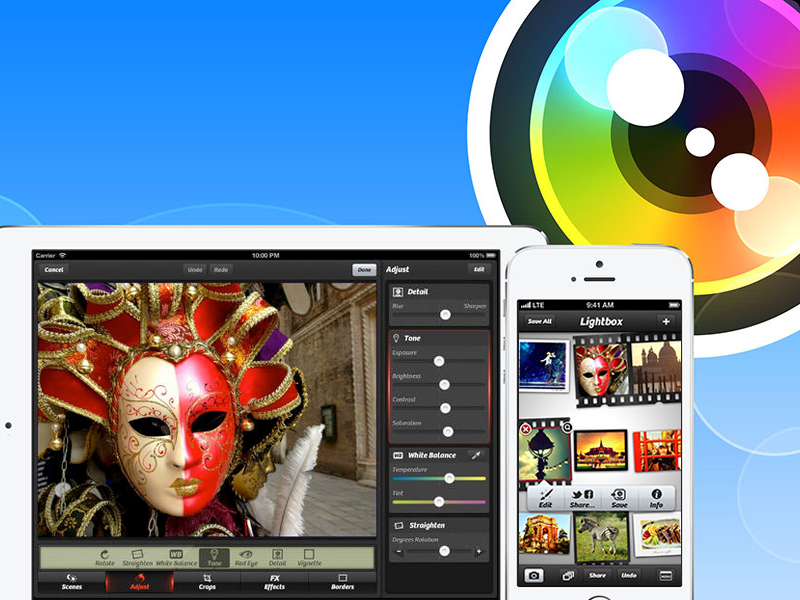 Download Camera+ Rs. 190
6) Pixlr - Free Photo Editor
Pixlr by Autodesk is another app that is great for everyone. It lets you create various collages, adjust various aspects of photos, share them, and more. While Pixlr may seem pedestrian on first look, the great looking interface and multitude of features makes it worth using. It even supports quick effects like pencil sketch finish, auto balance, and colour splash.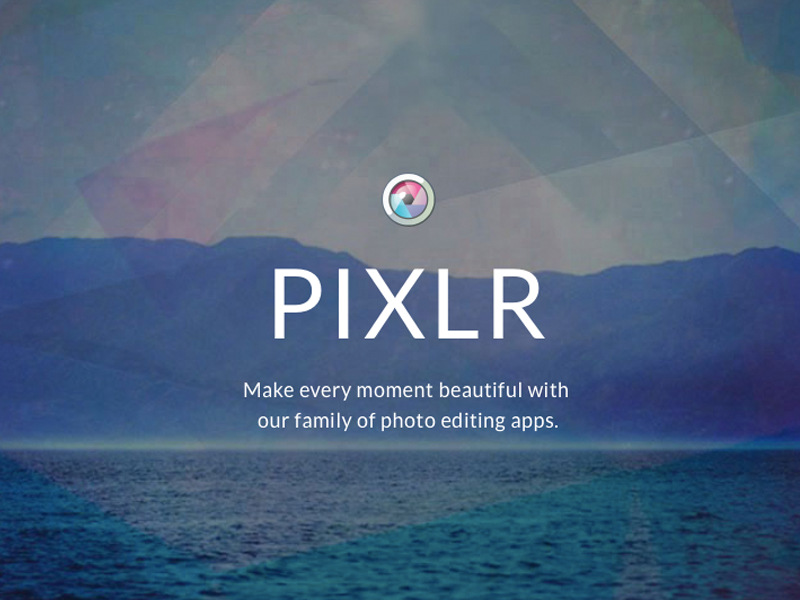 Download Pixlr for iOS | Pixlr for Android Free
7) Pixelmator
Pixelmator is a super powerful image editing app. It has an intuitive touch interface that puts Adobe's apps to shame. Pixelmator is great for advanced photo editing thanks to its fantastically implemented repair and editing tools. You can correct your photos in a few simple taps and export a high resolution image to a location of your choice. This is all just scratching the surface of what it is capable off.
Download Pixelmator Rs. 300
8) ProShot
Now while I did say this feature was for average users, ProShot for Android does a great job of letting people unfamiliar with photography terms experiment with them thanks to an intuitive UI. It has various features found in professional cameras as well like a live histogram and granular burst mode control. ProShot even has an interactive demo available for free that shows you how it works.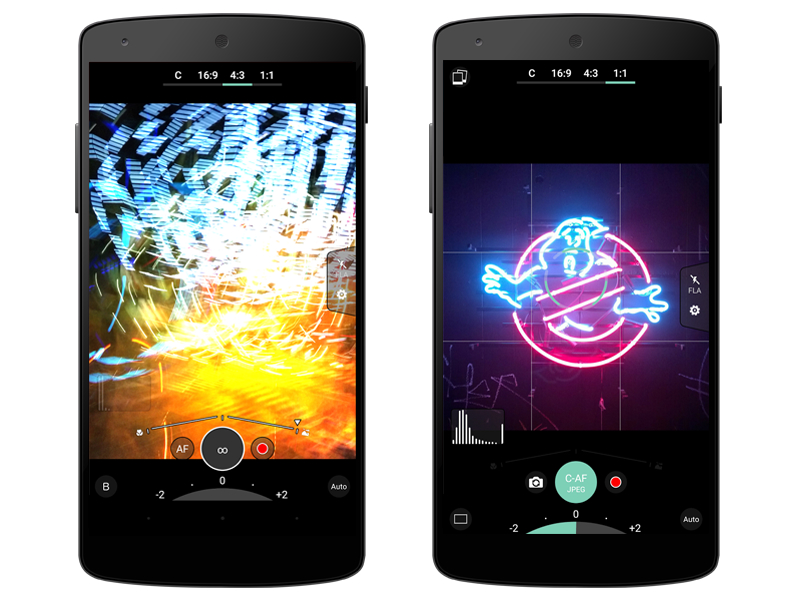 Download Proshot for iOS | ProShot Demo for Android Free | ProShot full version for Android Rs. 198
9) Snapseed
Snapseed by Google is another great professional quality photo editing app. What I love about Snapseed is how you interact with the effects for a photo. Everything is gesture controlled and feels intuitive. Snapseed also has a stackable layer interface that lets you remove or re-edit applied filters at any time, and you can even go back in time to see changes.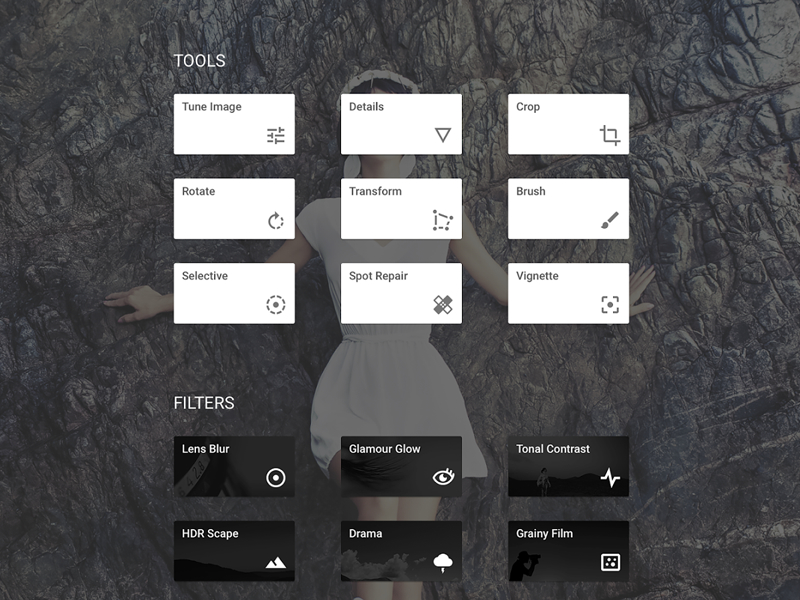 Download Snapseed for iOS | Snapseed for Android Free
10) Lumy
Lumy is a simple app that does one thing very well. It tells you when the golden hour occurs for photography. This hour is around sunrise and sunset where the light is perfect for photography. Lighting is really important with photography so apps like Lumy make your job easier. Lumy has a today widget as well and an Apple Watch companion app for quick access.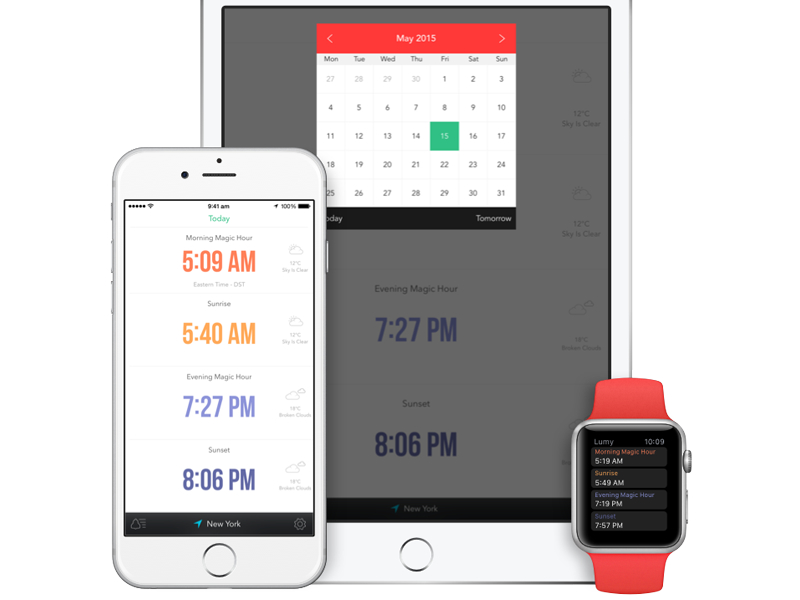 Download Lumy Rs. 120
These are our ten picks. Did we miss any of your favourites? Tell us via the comments.