The last holiday season of the year is nearly upon us and chances are, you're planning a trip for the next couple of weeks. This set of apps will get you through the planning phase, actual travel phase, and post arrival phase of your trip.
The planning phase
If you're visiting a new country or place and are clueless about where to stay or how to travel, your best bet is to do a bit of research. This can easily be accomplished with dedicated apps. Once you're sure of where you want to go, you have to get the bookings done. These apps (and websites) will let you decide where to stay and get you through the booking phase:
1) TripAdvisor
TripAdvisor is a great service to look through tons of reviews about various countries and even hotels within said countries. The apps work great and the service is quintessential to anyone travelling. TripAdvisor lets you even book hotels and flights, look at reviews of restaurants and hotels, and more.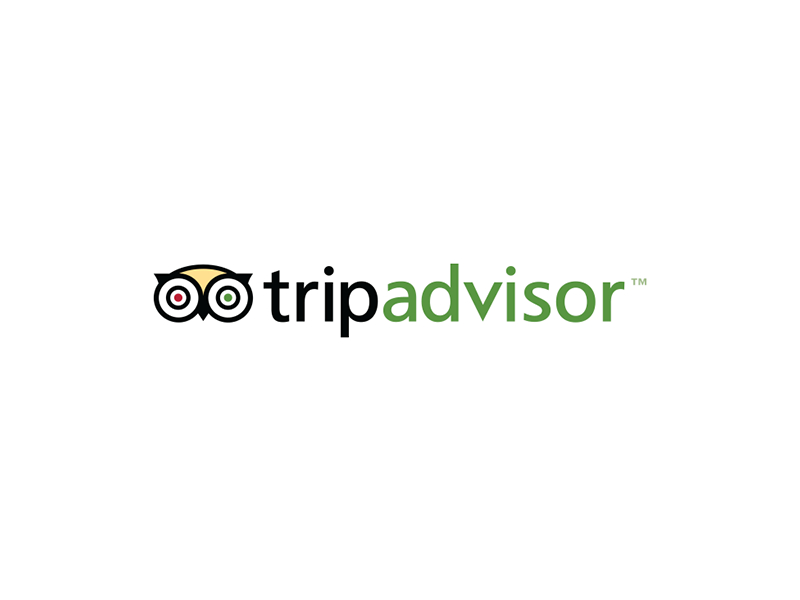 Download TripAdvisor for iOS | TripAdvisor for Android | TripAdvisor for Windows Phone Free
2) Booking.com
Booking.com is similar to TripAdvisor in some ways but it also lets you book and look through apartments, villas, guesthouses, and more. I really like the website layout and they also have deals fairly often along with country-wise property listings.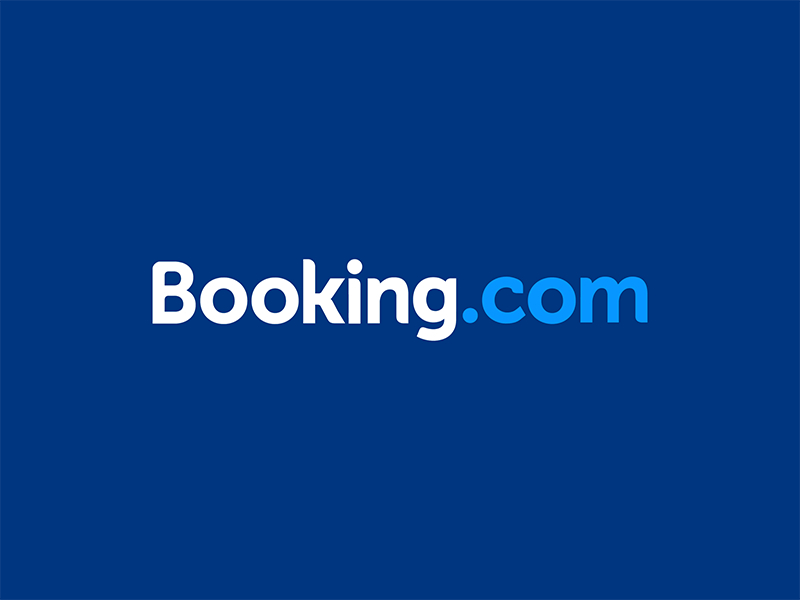 Download Booking.com for iOS | Booking.com for Android Free
3) Cleartrip
Cleartrip is one of the best apps and services to come out of India. It lets you book every step of your journey from scratch and supports various local airlines, hotels, and other services as well. Cleartrip also lets you book trains and buses in India. The apps are great across platforms making Cleartrip an amazing service.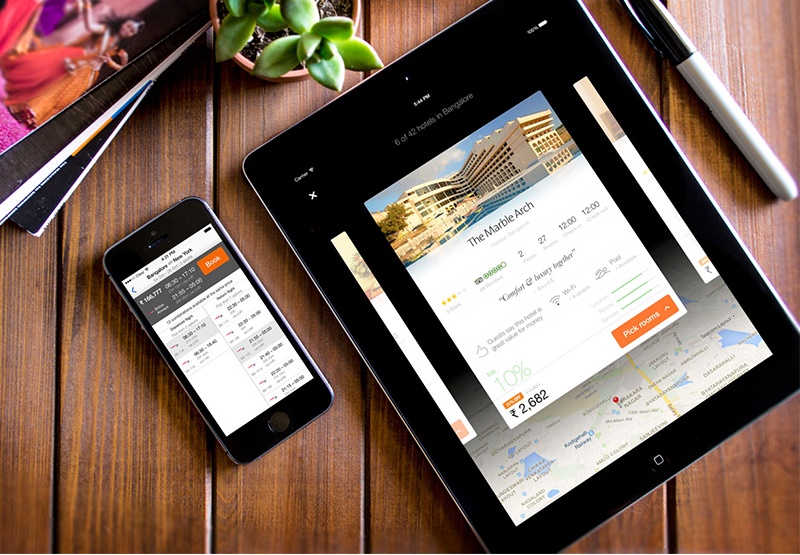 Download Cleartrip for iOS | Cleartrip for Android | Cleartrip for Windows Phone | Cleartrip for BlackBerry 10 Free
After the booking
Once you've booked your flights, you need to track your flight and be informed of any changes. This can be done through dedicated apps and through Google Now that is available on Android built in or iOS through the Google Search app.
4) Flight Track 5
Flight Track 5 is one of the best designed travel apps available and it is the best flight tracking app out there. The interface is slick and it does the job quickly. You have granular control over trips and flights along with notification support and detailed flight information.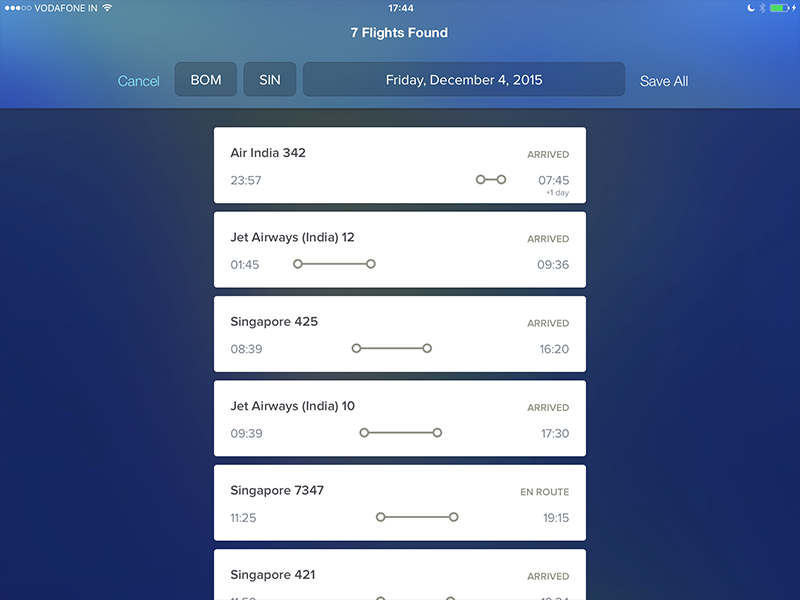 Download Flight Track 5 for iOS Rs. 300 | Flight Track 5 for Android Rs. 317
5) FlightBoard
FlightBoard, by the same developer as Flight Track 5, is a great companion app for a flight tracking app. It lets you view the flight schedule of a particular airport and get into flight information quickly. It basically transforms your touch device into an arrivals or departures board for an airport of your choice.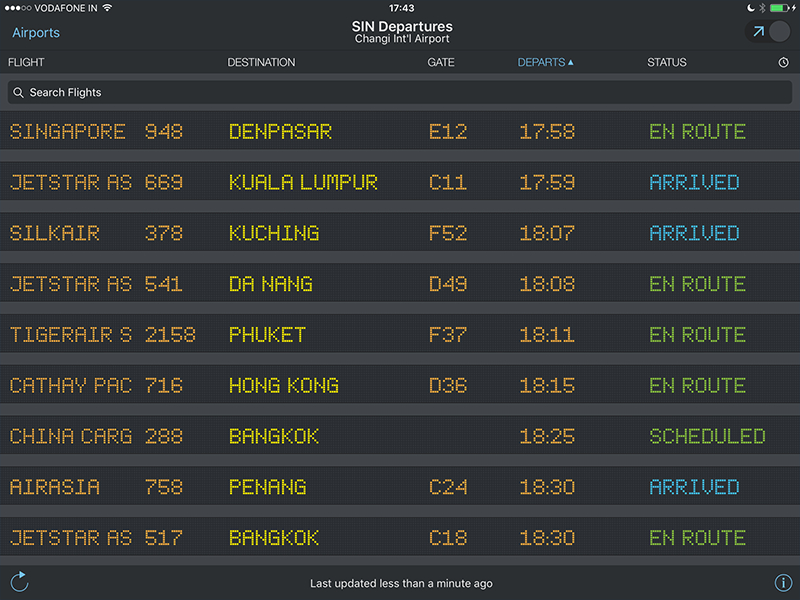 Download FlightBoard for iOS Rs. 250 | FlightBoard for Android Rs. 219
6) Google Now
Google's Now (bundled into Google Search on iOS) is one of the best things to exist on mobile devices - if you're willing to open up your data to Google. If you've been sent an email on your Gmail account with your ticket or flight details, it intelligently scans through and adds a reminder for said flight.
Now will then notify you about any changes, and also updates you with push notifications and Google Now cards within the app. My only complaint with Google Now for flights is the lack of the ability to manually add a flight to track.
You have to search for a flight for Now to start tracking it which is hit or miss. Google is built into Android, but the iOS app needs to be downloaded.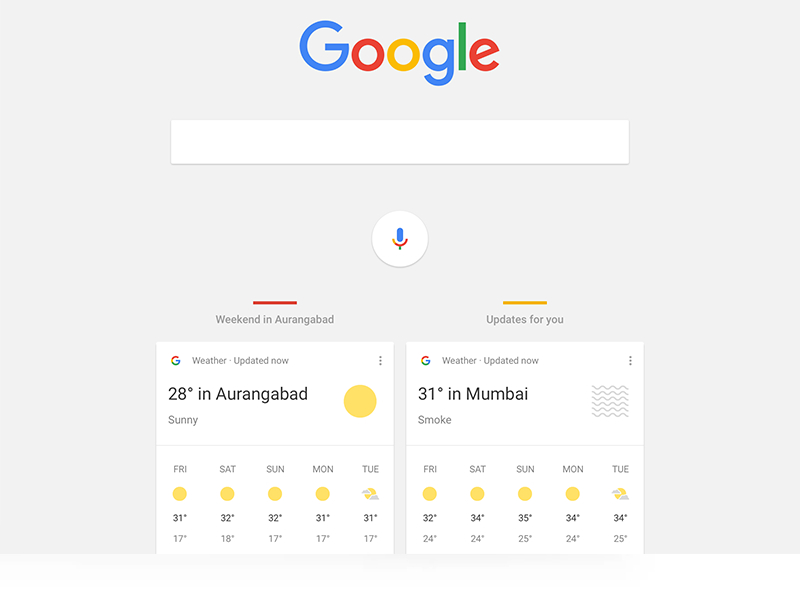 Download Google Search for iOS Free
After you're there
Once you've reached your destination, there's a lot of stuff to do and keep track of. Don't overwhelm yourself because we got you covered. Whether you're in a country that speaks a foreign language, or are just interested in tourist locations, these apps have you covered.
7) Google Translate
Google Translate is a superb translation app that allows multiple forms of input and output. I've used it in Japanese bookstores to browse through category names thanks to the photo translation mode and even had it read out translations for books I wanted in the same store. It works brilliantly. Translate is definitely one of Google's best apps and services for travellers.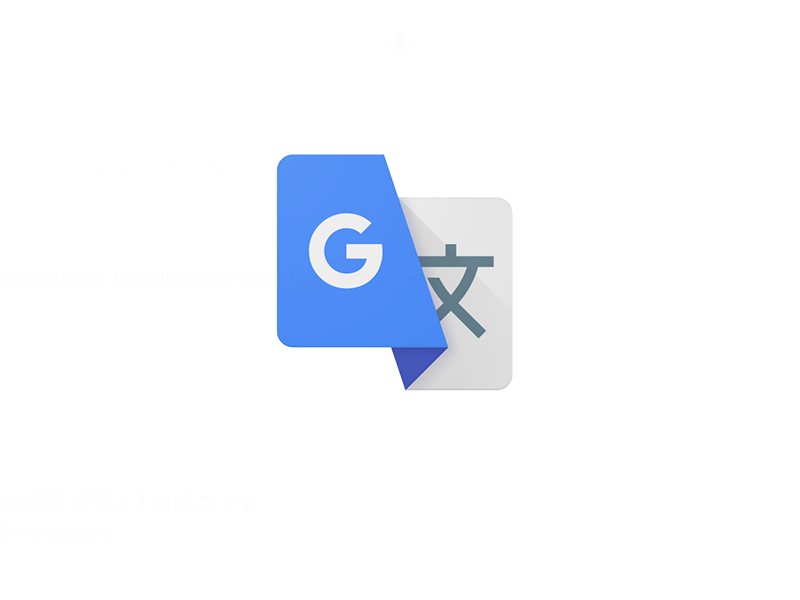 Download Google Translate for iOS | Google Translate for Android Free
8) XE Currency
XE Currency is one of the most widely used currency converting apps available. It refreshes quickly with the latest rates and best of all, it works offline with the last updated or fetched rates. On iOS, XE has an Apple Watch app and you can even view quick conversions in the Today widget. XE is the best service for converting currency that is available on both iOS and Android. If you're on a budget, this app can be really useful in keeping track of how much you're spending.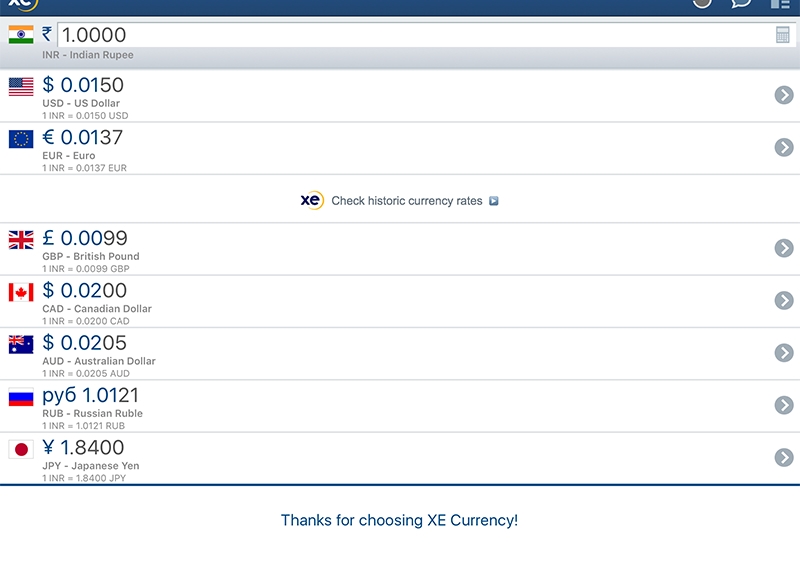 Download XE Currency for iOS | XE Currency for Android | XE Currency for Windows Phone | XE Currency for BlackBerry 10 Free
9) Gogobot
Gogobot is a great app to find amazing events, restaurants, hotels, and more around you in a new place. It even has recommendations from members of the community and lets you create postcards to share with friends. For select cities, Gogobot has dedicated guide apps.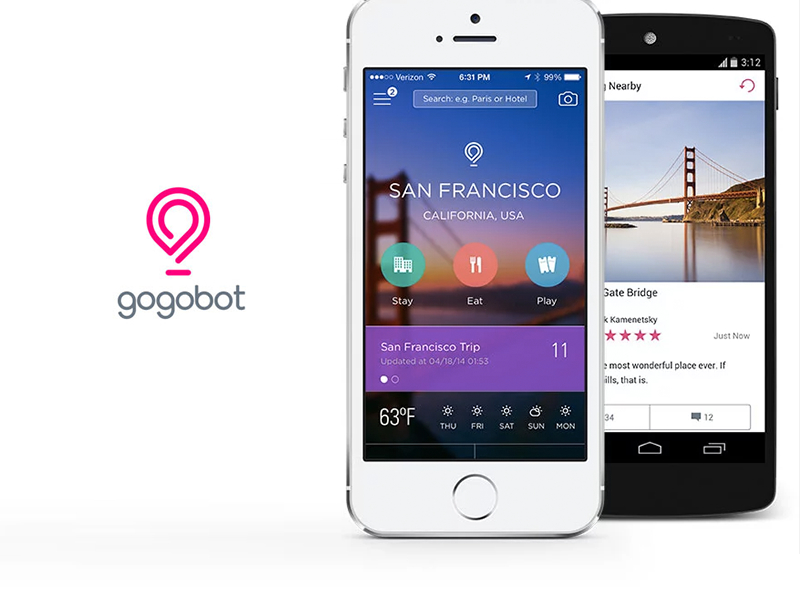 Download Gogobot for iOS | Gogobot for Android Free
10) Uber
If you aren't keen on public transport initially, Uber is available in many cities across the world and is a great taxi service. Keep in mind that the payment methods used by Uber in India will not work outside so you will need to add payment methods while you are abroad for your cards to work there. I'm not happy with the solution either. Uber is quick and reliable and you should be using it when you can. It's not going to be available in every city you visit, but there are local equivalents in most places now - no matter where you go, make sure you have a reliable taxi app on your phone.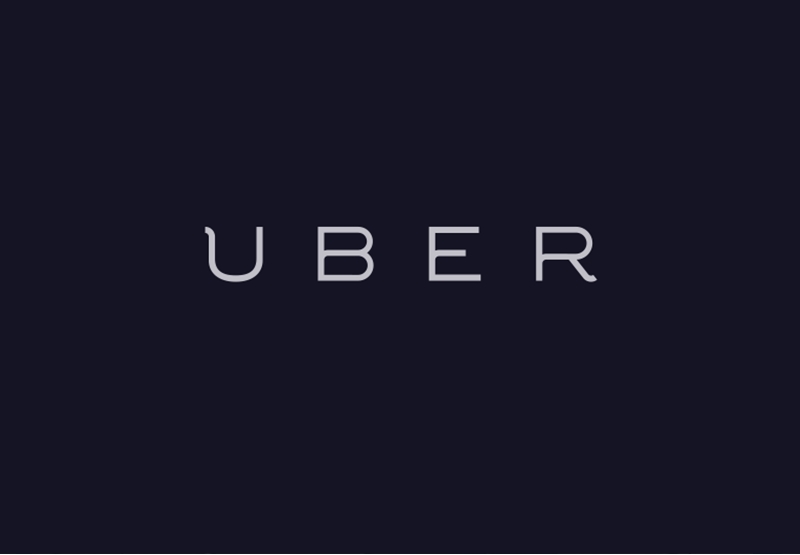 Download Uber for iOS | Uber for Android | Uber for Windows Phone | Uber for BlackBerry 10 Free
And one more tip
Google Maps and Google Now: Google Maps is the best mapping app and service available. While it definitely has a few flaws and mistakes, it does the job better than any other service in terms of interface and utility.Google Now identifies that you are in a new location and displays relevant cards. I love this feature. When I land in a new country, Google Now greets me with currency conversion cards, weather updates from home and from the current location, and other interesting things to check out nearby. These two apps make a great pair for anyone travelling, and are useful from the moment you've completed your bookings, until you're on your way home.
Download Google Maps for iOS | Google Maps for Android Free
Affiliate links may be automatically generated - see our ethics statement for details.