The Clock app on the iPhone does everything you need from an alarm - rings at the time you set, and also lets you snooze and switch off the alarm. Which is great, if all you're looking for in an alarm is the same basic functions we've seen for decades on bedside clocks you can get for just Rs. 100. There's a lot more to alarm apps than just these basic functions though, as we discovered during our forays into the App Store.
We've found 10 cool alarm apps, from simple ones that let you flip the phone to snooze, to evil ones that get angry if you snooze. If you have trouble waking up on time, here's our attempt at helping you fix that.
1) Slap, flip to snooze
Wake is a great replacement for the Clock app on the iPhone. It has more alarm tones and ways to turn the alarm off than the default app, and it comes with a neat design too. Wake's unique features are its slap and flip alarm styles, which let you slap or flip the phone to snooze the alarm.
These features require you to disable the screen lock and keep the app running. All other features of the app work fine even with the screen locked. You can also use the app as a bedside clock, with a night mode that darkens the screen to reduce battery usage.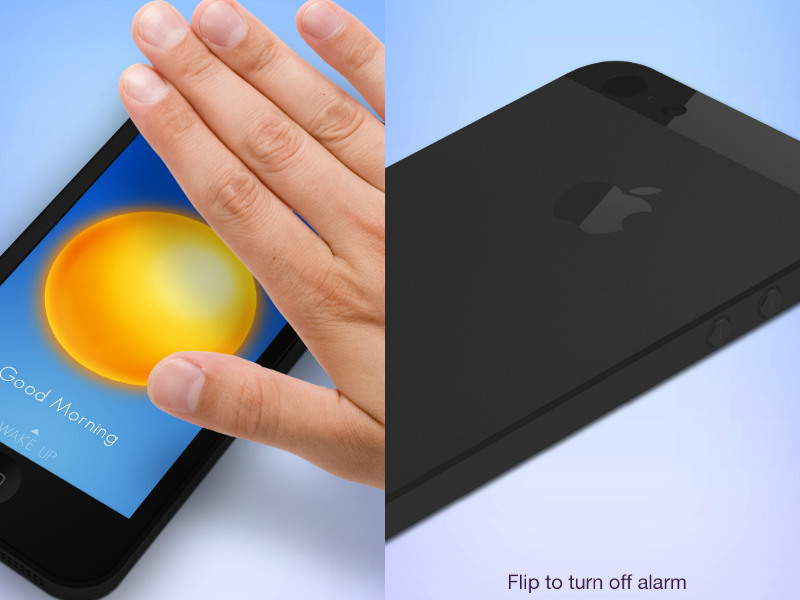 Download Wake (Rs. 250)
2) Wake up feeling rested
Sleep Cycle is an alarm clock that tries to ensure that you wake up feeling rested. Once you set the alarm, you'll need to keep the iPhone on your bed (as opposed to a bedside table) - the best way to do this is to tuck it under your sheet, near your pillow. Sleep Cycle uses your iPhone's accelerometer to measure your sleep quality. The app claims that you feel rested when you wake up during a light sleep cycle.
So, the time you enter into the alarm isn't a deadline for when the alarm will ring - instead, it's a window, and the alarm goes off up to 30 minutes before the time you've set, when the app detects that you're in light sleep as opposed to deep sleep.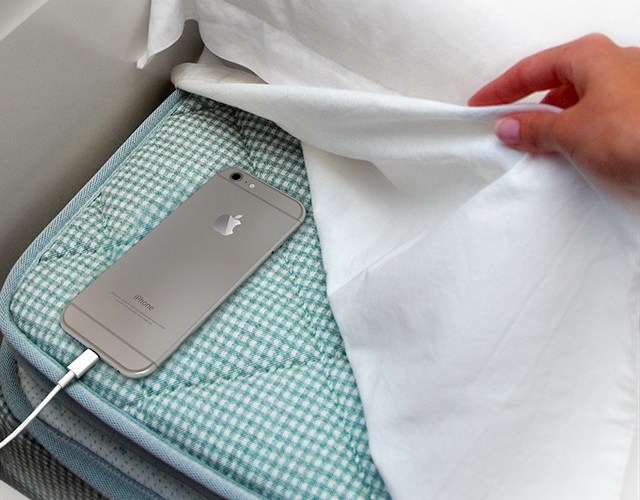 Sleep Cycle (Rs. 10)
3) Alarm playing game
Dreeps is a role-playing game in which you do nothing. No pressing buttons or collecting coins. All you need to do is set the alarm and go to sleep. The character regains health while you sleep and goes on an adventure after you wake up. You can either stare at the screen all day to watch all events unfold or keep checking periodically and figure out what happened while you were away. This is among the quirkiest alarm apps on the App Store, but it's actually quite enjoyable.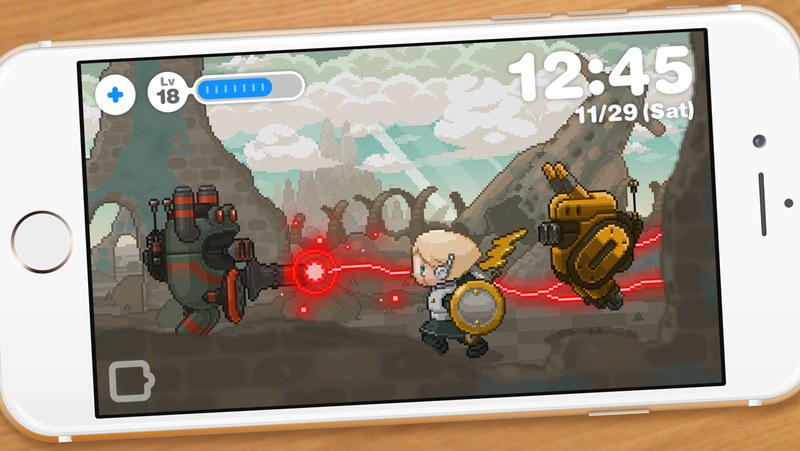 Dreeps (Rs. 190)
4) Speak to snooze
Speak to Snooze claims to be the only alarm app that doesn't need you to touch the phone at all. Of course you'll have to touch the phone to launch the app. From there on, voice commands do the job. You can ask the app to set an alarm, snooze, or disable the alarm. You can also set a time after which the snooze button stops working - so you can't just keep hitting snooze for an hour anymore.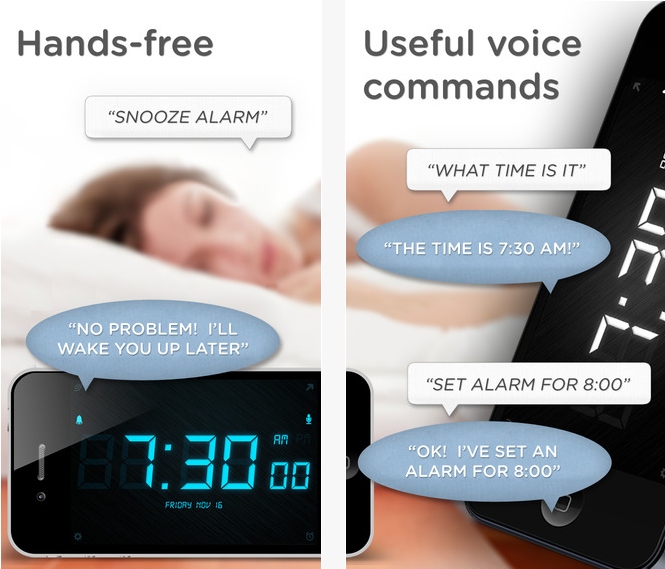 Speak to Snooze Pro (Rs. 190)
5) An alarm app with personality
Carrot Alarm comes with a bunch of innovative ways to wake you up. The app plays songs or tunes to wake you up, and motivates you too. The app features witty dialogue that keeps the routine from getting stale, with funny songs and spoken dialogue.
But hit the snooze button one time too many and Carrot will get upset, leaving you to deal with an angry app that threatens to kill kittens. It's packed with features, and makes you complete tasks to switch off the alarm - it'll make you shake the phone, or swipe it, or pinch to silence the alarm, and these are all accompanied by funny descriptions.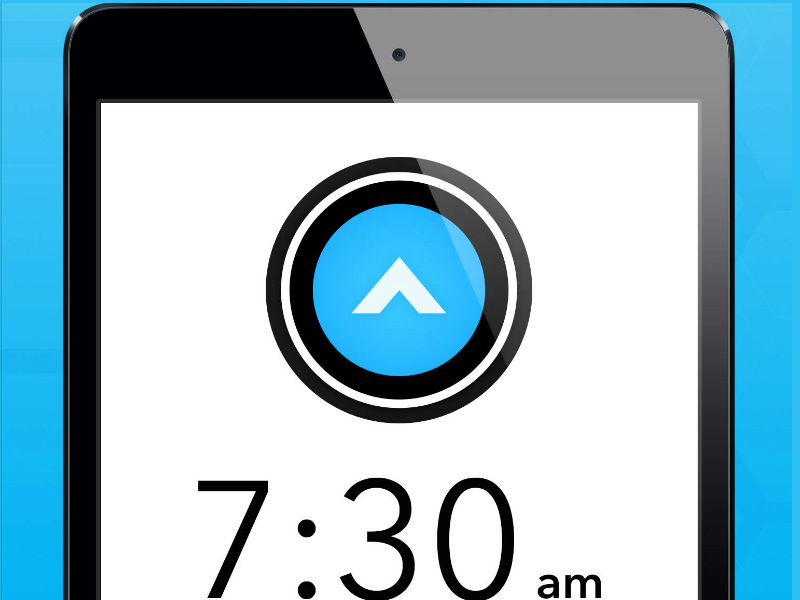 Carrot Alarm (Rs. 190)
6) Get moving to wake up
Walk Me Up uses the step counter on your iPhone to good effect. The alarm will stop ringing only if you walk a set number of steps with your iPhone. It's not easy to fool the step counter when you're bleary eyed. This makes the app more effective than most people would assume.
Walk Me Up (Free)
7) Get a wake-up call
If you like the idea of a stranger giving you a wake-up call, you probably should try Wakie. The way it works is simple - set an alarm, and then select the topic you want to talk about. After that, one of the other users of the app will call you at the set time, and call you to talk about the topic you've selected.
This app lets you talk to strangers about anything - from asking them to convince you to visit their country, or just to practice your English. The calls are anonymous, so there's no worry about handing out your phone number to a stranger - it's done over the data network, and in case no other member of the Wakie network is available at the time you've chosen, you'll get a wake-up call from Wakie's robocaller.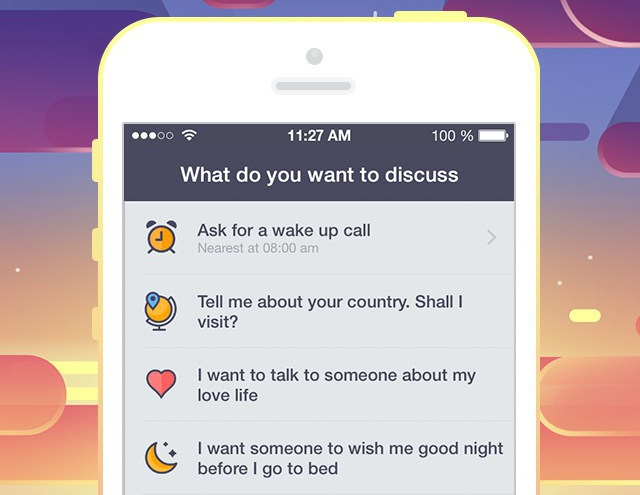 Wakie (Free)
8) Share alarms with friends
If you are a part of a group of people who have trouble waking up on time, you could try Cuckuu. This app is a little like a social network for alarms. Share your alarms so that you can remind people about upcoming important events. The sooner you shut alarms, the more points you gain in the app. This is a nice feature to the app, but the catch is that it could well become a contest that rewards those who can shut the alarm quickly and go back to sleep, so the whole group misses the alarm.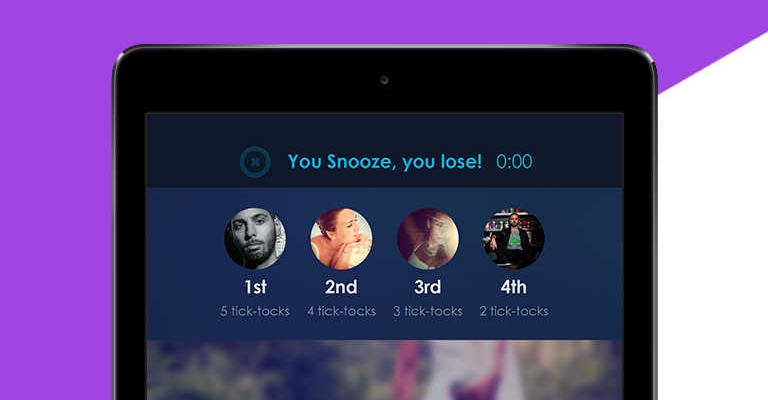 Cuckuu (Free)
9) A quick arm workout
There is only one way to shut Wake N Shake - you have to shake your iPhone vigorously. There is no snooze button, or any option to lower the volume. Just pick up the iPhone and start your morning arm workout to mute the alarm.
The app has other cool features like a dim nightlight mode, sleep music, and adjustable intensity for shake mode, which means that you can actually set it to be quite the workout.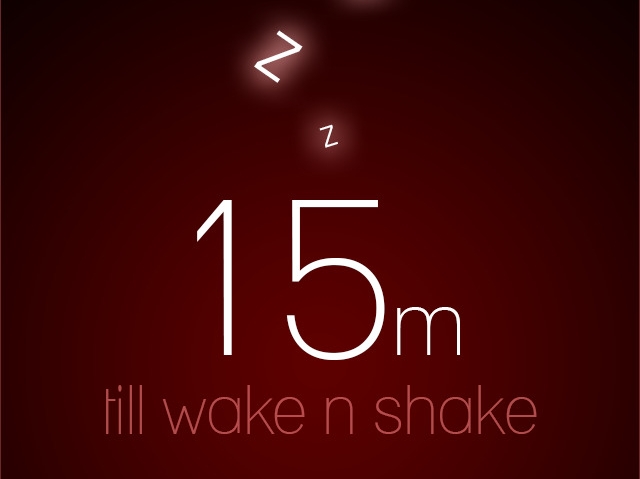 Wake N Shake (Rs. 60)
10) Smile in the morning
While most people are too grumpy to smile in the morning, Rise and Shine doesn't turn off the alarm till you take a grinning selfie. If you'd like to lift your mood early in the morning, this could be a good app. The app has some other interesting features as well, such as a suggested sleep time, based on when you'd like to wake up, and a suggested alarm time, so you can set the alarm when you're falling asleep, and be told what would be a good time to wake up. You can also set the app to save the pictures it takes, and you can make a gallery of these selfies.
Rise & Shine (Free)
Which is your favourite alarm app for the iPhone? Let us know via the comments.