Many people feel that piracy and ad-supported apps define the Android experience, but there are actually quite a few great Android apps out there; apps that are worth paying for, to get the best experience with your phone.
Google has slowly been making it easier for Indians to buy apps by selling Google Play gift cards at offline retail stores recently and now even allowing purchase of these online.
If you're an Android user, then there are few reasons not to support paid apps. One of the reasons apps in general are not as good as they should be on Android is because few people pay for apps compared to iOS. Here are ten of the best apps on Android that are absolutely worth paying for.
1) Nova Launcher Prime
A few years ago, people used to download launchers to replicate the stock Android look on their skinned OEM devices but today, launchers are so much more than just that. Nova Launcher Prime allows for deep customisation, to the point of having more gesture actions than any other platform.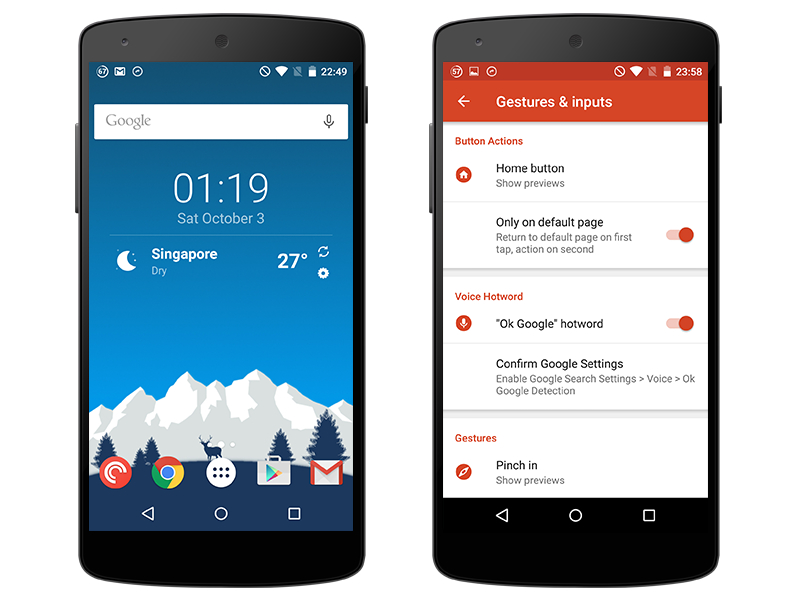 The free version is pretty great, and the Prime version makes it better, with gesture actions like swiping down anywhere on the home-screen to bring down notifications, or pinch out to launch Hearthstone. Nova Launcher has you covered for icon packs as well, and hiding apps you don't use.
(Also see: The Best Free Launcher Apps for Android)
You need the free version of Nova Launcher and the Prime Unlocker to get the full functionality.
Download Nova Launcher Prime (Rs. 150) | Download Nova Launcher (Free)
2) Solid Explorer Pro
File managers are essential on every Android device. Many allow desktop level management and even support drag and drop from the PC. Solid Explorer Pro is my favourite file manager and in its latest form it is also one of the best designed apps out there.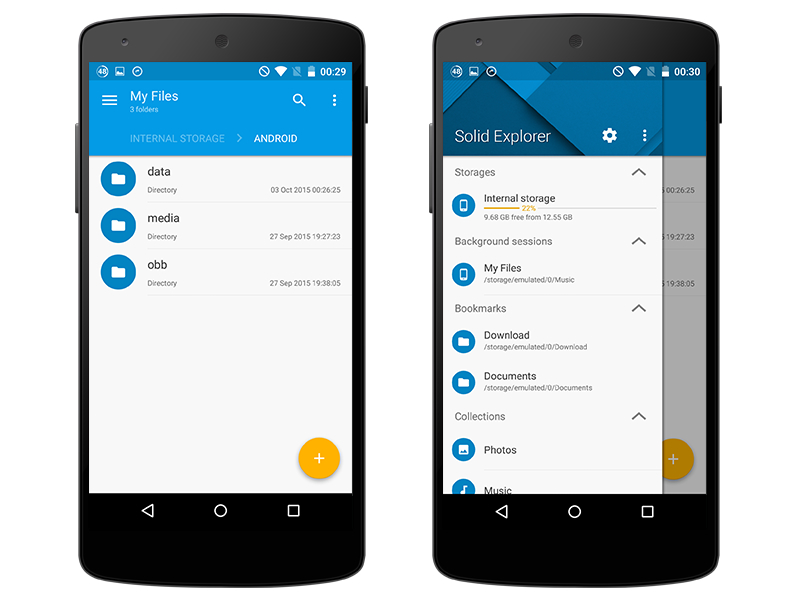 There's support for various cloud services, USB OTG, FTP, and more. As with Nova Launcher, Solid Explorer has a free trial version and a paid unlocker.
Download Solid Explorer Unlocker (Rs. 113) | Download Solid Explorer (Free)
3) Pocket Casts
Many developers focus on iOS first for their products, but Shifty Jelly are very vocal about their support for Android. Pocket Casts, the best podcast app on all platforms, is one of the few high profile apps to get updated with new features on Android before iOS.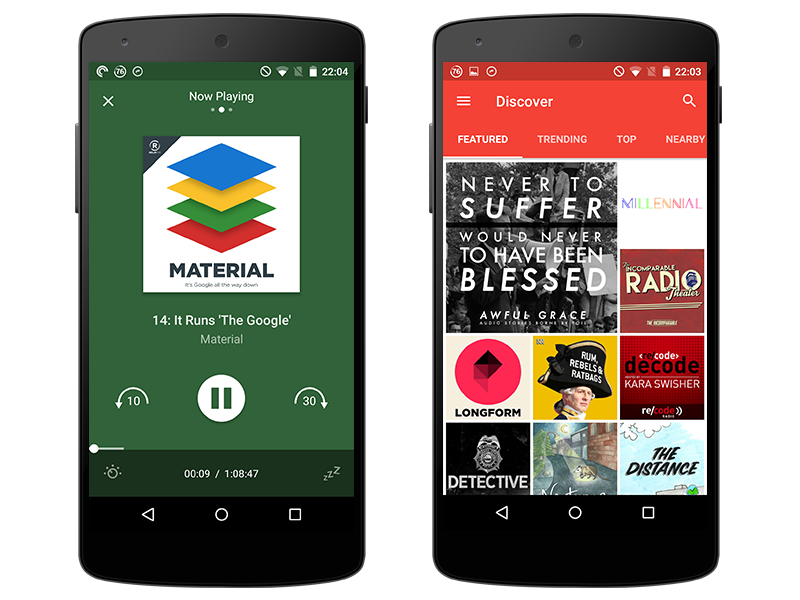 (Also see: Podcasting in India - Finding Our Very Own 'Serial'
Pocket Casts has a robust feature set, looks great, and works cross platform. It is updated soon after major OS releases and has custom URL sharing for podcasts.
Download Pocket Casts (Rs. 199)
4) Weather Timeline
When thinking of the best looking apps on Android, Weather Timeline by Sam Ruston is one of the first ones to come to mind. The bar has been set so high with Weather Timeline that almost every other app on Google Play will pale in comparison.
Weather Timeline is an amazing weather app with a variety of widget options and weather sources. You can tweak the app to your liking with many icon sets and themes as well.
Download Weather Timeline (Rs. 57.99)
5) Fenix
Twitter has become very developer hostile by limiting what third party apps can do. I've bought multiple apps on Android, and seen most of them get abandoned for various reasons.
Right now, Fenix is the best overall Twitter app on the platform. I'm not a fan of the default theme but the dark theme and customisations for highlight colour make it look great as well. With robust muting, support for multiple new Twitter features, Fenix is the most powerful Android Twitter app as well. All the shortcomings of the official app such as laggy scrolling and ads are also absent in Fenix.
Download Fenix (Rs. 312)
6) Battery Widget Reborn
Most Android phones display the battery percentage in the status bar but none of them shows you detailed graphs and stats the way Battery Widget Reborn does. This app lives in your notification shade, and can be expanded to reveal a graph of battery usage and various battery statistics.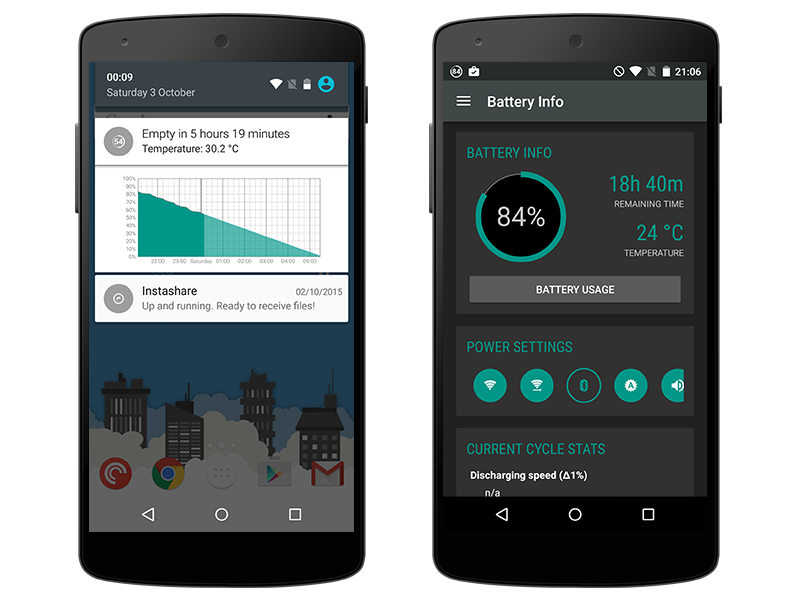 The name is misleading because it isn't just a widget but also a functional app with battery history and more. There's a free trial available for the app as well.
Download Battery Widget Reborn (Rs. 20)
7) Evolve Wallpapers
There are tons of wallpaper apps on Google Play. I've been using Muzei for a while now but Evolve paired with Muzei is a match made in Material heaven. Evolve is curated and has categories so you spend as little time as possible to get a gorgeous wallpaper.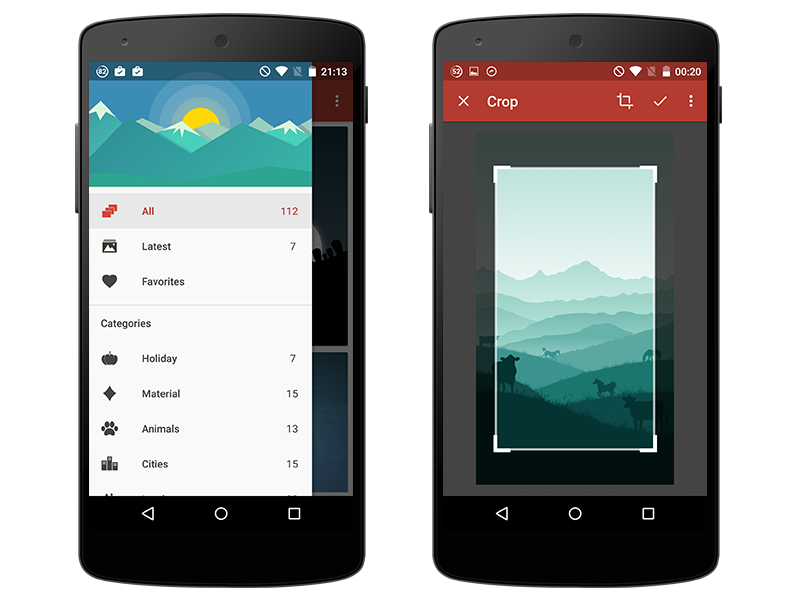 I've been using wallpapers from the Landscapes category and they look so good that you'd think Google's design team worked on them. Evolve even supports Muzei (live wallpapers, of classical art) which is something all wallpaper apps should do.
Download Evolve Wallpapers (Rs. 55)
8) Shuttle+
While most people on Android recommend Poweramp, I'd rather not listen to music, than have to deal with that interface. Shuttle+ takes the best parts of Material Design and merges them with great features to deliver a quality music app for Android devices.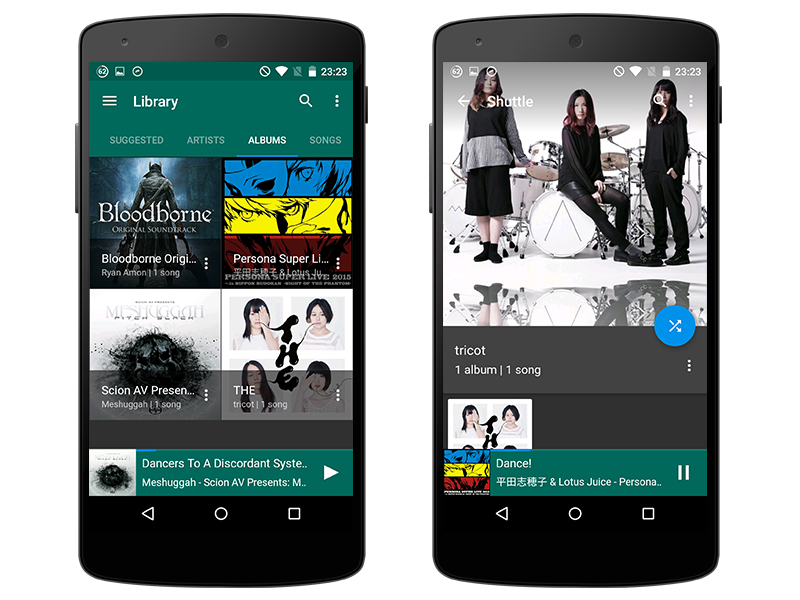 The paid version allows you to browse any folder on your phone and not just the music app, edit id3 tags, and cast your music to Chromecast enabled devices, which add a lot of value to this beautiful app.
Download Shuttle+ (Rs. 50)
9) iA Writer
iA Writer is one of the most well known text editing apps on Apple platforms and it finally made the jump to Android earlier this year. iA Writer is the best markdown editor available and the Android app is worth getting if you edit text on the go or just enjoy writing on your Android devices.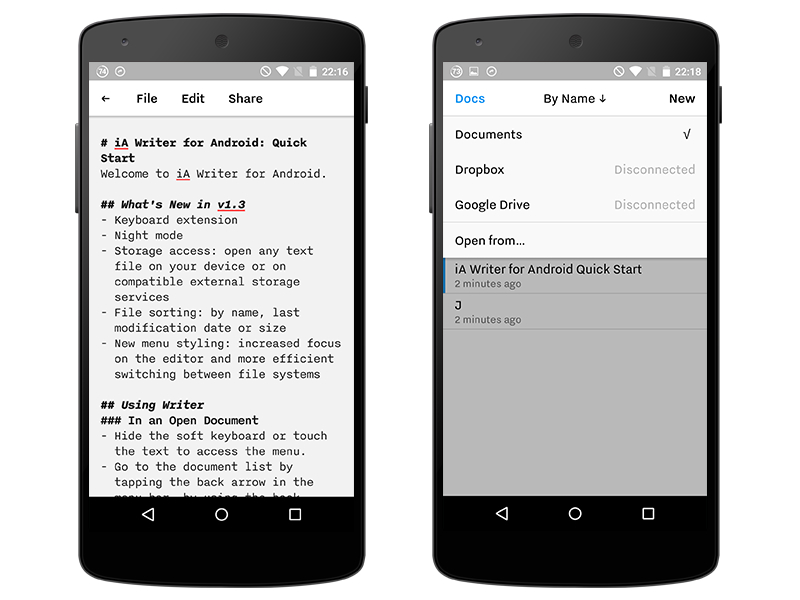 (Also see: Six Great Apps for Writing)
I love the quick action bar above the keyboard. Hopefully a future update will make the app interface a little more consistent.
Download iA Writer (Rs. 70)
10) Light Flow
The LED notification light on Android devices is one of the most basic and useful hardware features out there. Unfortunately, the default setting for most apps on this is inconsistent, and frankly, what good is a feature on Android if you can't customise it to your heart's content?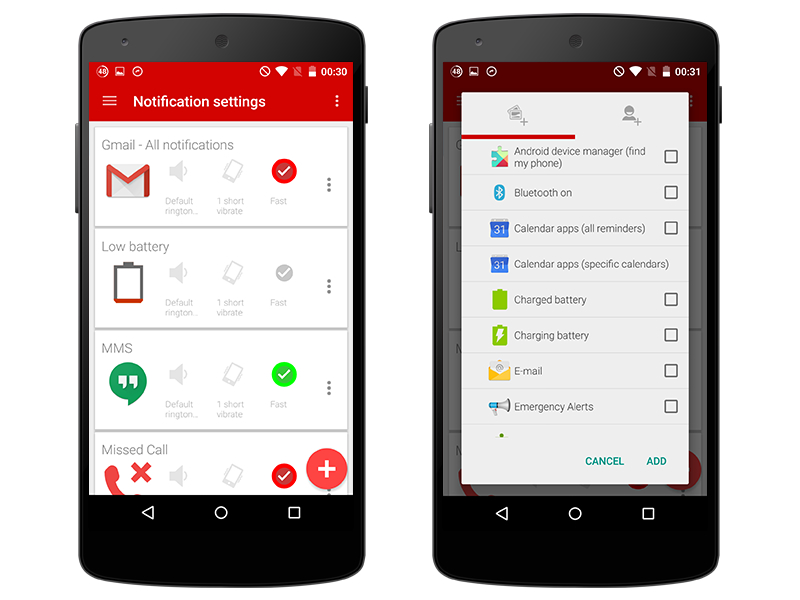 This is where Light Flow comes into the picture. Sporting a gorgeous look, Light Flow lets you customise how each LED notification is displayed for every app. You can control the colour and frequency of the LED on a per app basis and even disable the LED for some apps.
Download Light Flow (Rs. 12)
BONUS: Lux
If you spend a lot of time on your PC, then you should check out our helpful guide on preventing eye strain - one of the things we recommend is an application called F.lux, which helps control the brightness of the screen to reduce strain.
That app isn't available on Android yet, but you can check out Lux instead. This app automatically adjusts the brightness of your phone, and does a far better job of it than the stock brightness controls. What's more, it also allows you to change the colour temperature so you can reduce eye-strain, or preserve night vision, and this all happens automatically.
It can take a little getting used to, and not everyone we've spoken to found it very useful, but some people at least swear by this tool, so perhaps you could check out the free version first - you'll lose out on the automatic day-night features, but manual control remains available.
Download Lux (Rs. 225) | Download Lux Lite (free)
These are our ten favourite paid Android apps, which prove that it's not just iOS with quality paid apps. Which Android apps have you paid for, and why? Tell us via the comments.