We spend so much time on our phones - why not use it for something more productive? This week I look into a very important category of apps. Smartphones and tablets have revolutionised education. Apps like Khan Academy and reference apps like Wolfram Alpha have changed the way people learn. These apps will teach you new things, and keep your brain sharp. Here are our top ten picks.
1) Khan Academy
I love Khan Academy's courses and app for a variety of reasons. Of all the services offering free educational courses, Khan Academy is always ahead of the curve with usability. The app has a fantastic modern look and has tens of thousands of videos, interactive examples, and more. Even if you aren't looking to learn (shame on you), give the app a try. It is especially great on iPad.
Download Khan Academy for iOS | Khan Acadmy for Android (Free)
2) WolframAlpha
You know how Google and Apple keep showing off Google Now and Siri? WolframAlpha leaves them in the dust when it comes to instant answers to various problems and questions. The amount of information delivered within the app is mind-blowing. When you're trying to learn something, you won't need to look up lots of encyclopaedias. Just ask WolframAlpha.
Download WolframAlpha for iOS | WolframAlpha for Android Rs. 190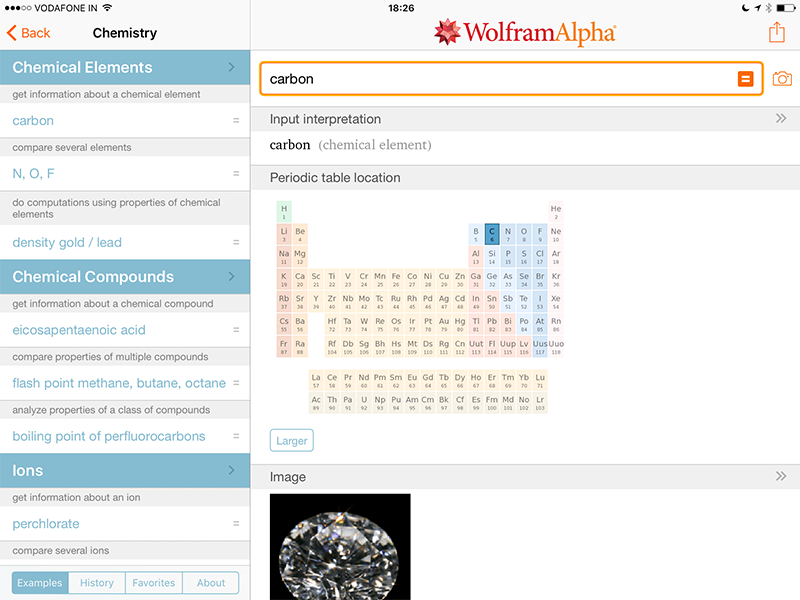 3) Duolingo
Ever wanted to learn a new language and acted lazy about it? Remember thinking about signing up for a course and giving up? Duolingo is the best tool ever to learn a new language. It makes the experience fun and memorable with images and reminders. Once they add support for Japanese, you won't hear from me for a while.
Download Duolingo for iOS | Duolingo for Android (Free)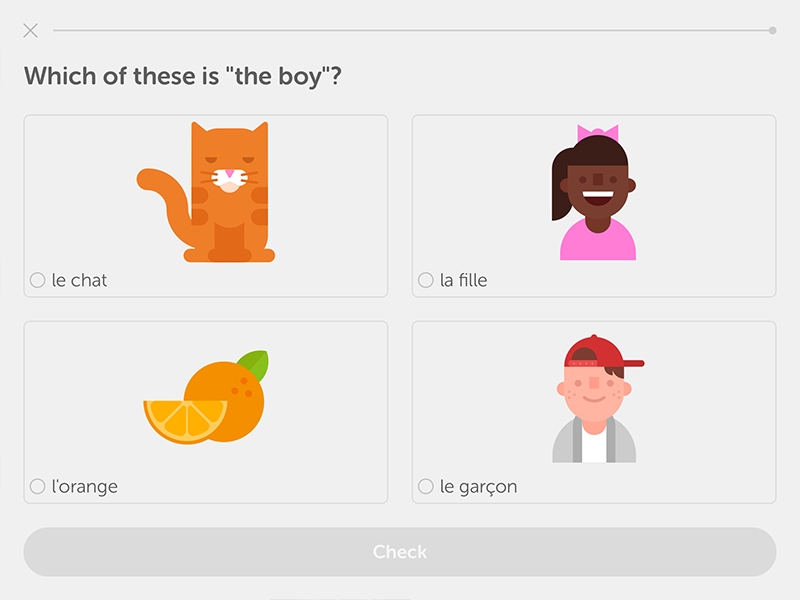 (Also see: Eight apps to turn your life into a videogame)
4) Star Walk 2
Star Walk 2 is the best app to study the stars above. No I'm not talking about horoscopes but constellations, planets, comets, and more. Star Walk 2 has an Apple Watch app as well that tells you various interesting times of the day and when it is best to view the stars. The real time gyroscope based motion tracking makes it an amazing app to use and learn. Just point your device to the sky with the app open and get ready.
Download Star Walk 2 for iOS | Star Walk 2 for Android Rs. 190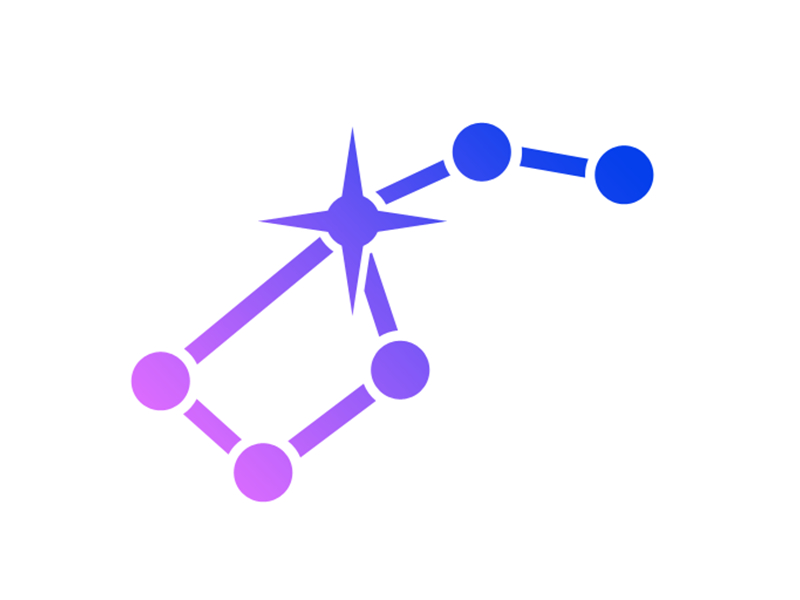 (Also see: Six Favourite Apps for Stargazing)
5) Coursera
Coursera as an app and a service really raises the bar for educational apps. There's something for everyone ranging from business to computer science and even gamification. It supports everything you'd expect and has some additional features like a nifty 10 second rewind feature, multiple language support for learning, offline downloads, and audio only mode. It is hard to find a single flaw with Coursera.
Download Coursera for iOS | Coursera for Android (Free)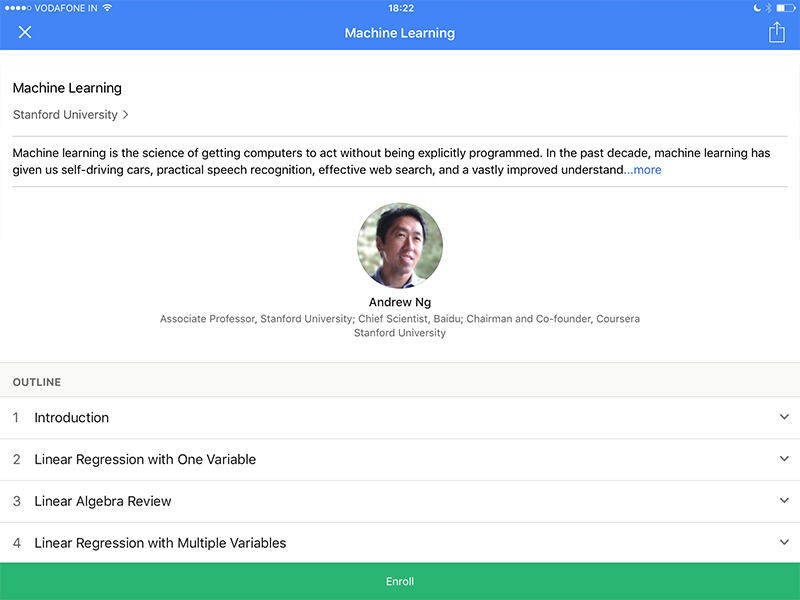 6) iTunes U
Apple's iTunes U is a multi-purpose app. It lets you learn from tons of online universities and explore a variety of subjects and it is the one shop app needed to setup your classroom as a professor on iPad. iTunes U lets you keep track of homework, grades, and more. Apple has been doing great things in the education field for a long time. This is one of the highlights.
Download iTunes U for iOS (Free)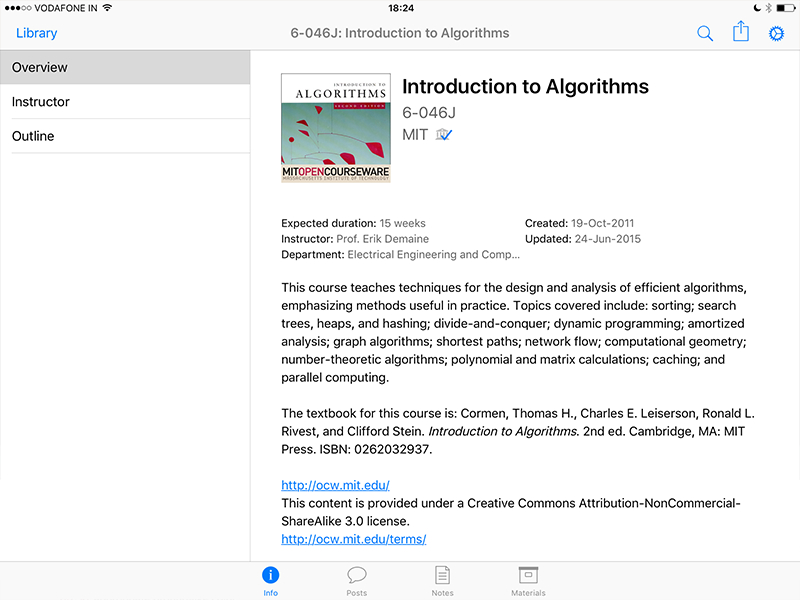 7) TED
The official TED app lets you view TED Talks across all subjects in multiple languages. These talks are from interesting people in every field, and the app lets you view them or download them for offline use. The app is updated regularly with content. Give it a shot today.
Download TED for iOS | TED for Android (Free)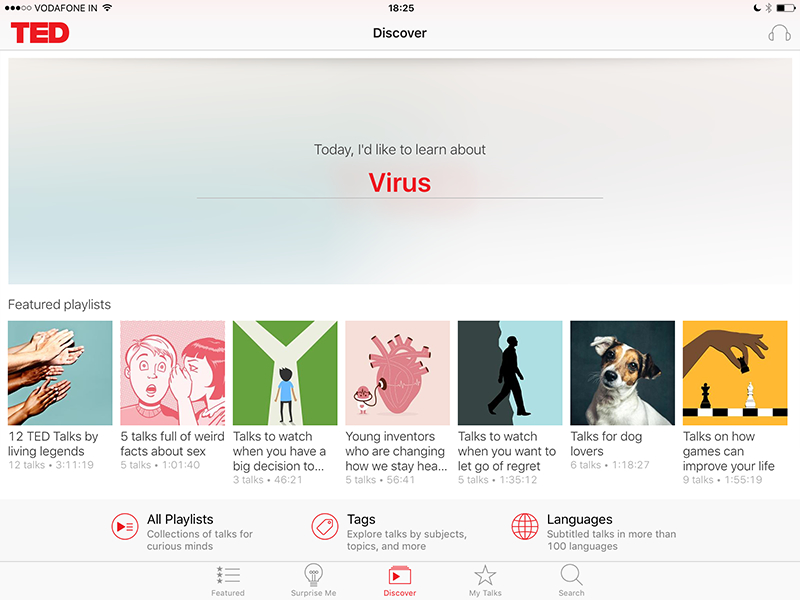 8) Elevate - Brain Training
Just like how Duolingo changes the way you learn a language, Elevate will train your brain in ways you never could imagine. It is full of mini games and puzzle sections that test your mental strength. The app is designed well and also has an Apple Watch app if you want to train on an even smaller screen.
Download Elevate - Brain Training for iOS | Elevate - Brain Training for Android (Free)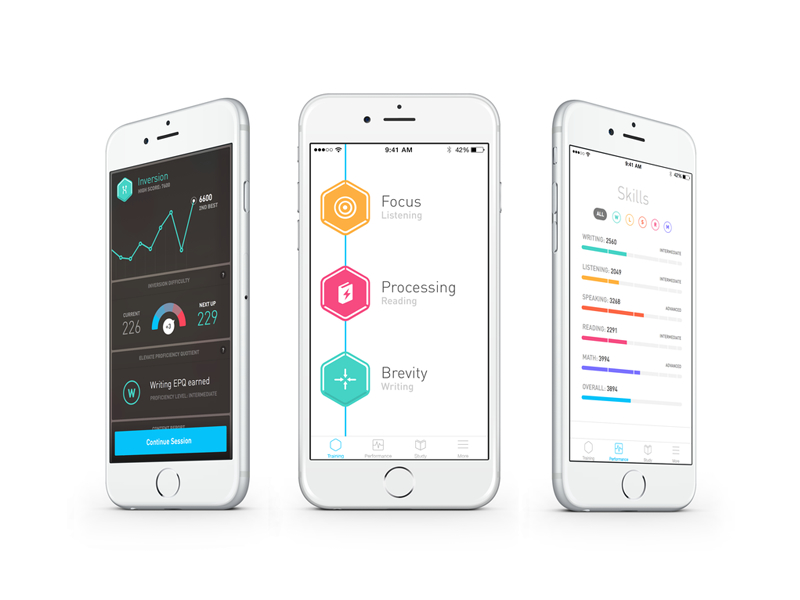 9) Udemy
Udemy is a great service to enrol in a variety of courses. There are a few free sample courses but the bulk of the app is full of great paid courses. Instructors are consistently great with practical lessons and you can't really go wrong here. Still thinking about picking up that guitar?
Download Udemy and start strumming. Download Udemy for iOS | Udemy for Android (Free)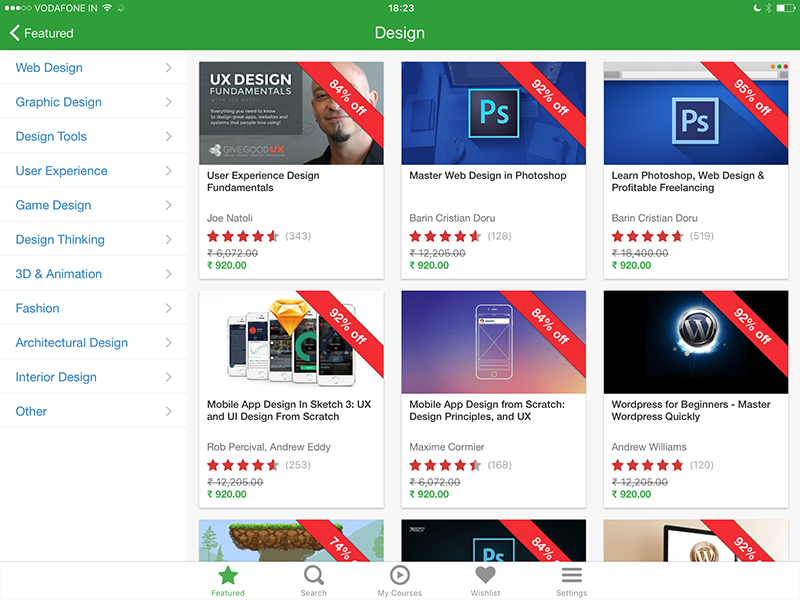 10) Lumosity
Just like Elevate, Lumosity aims to train you. In this case your memory and attention are called to the field. You create a custom training program suited to your needs and Lumosity games help you improve. The games are used in research and are fun as opposed to being monotonous. Lumosity also has an Apple Watch app.
Download Lumosity for iOS | Lumosity for Android (Free)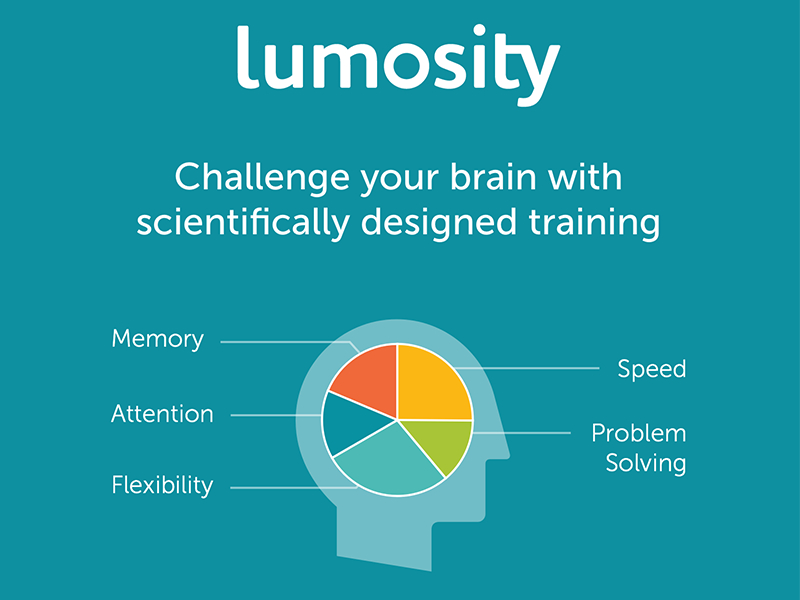 These apps are our top 10 picks for learning and education - what are your picks? Tell us via the comments.