"I will lose weight this year". "I will save better starting this year". I will become a better planner from now on". These are some of the resolutions that many of us begin our new year with. In order to help you stick through your resolution this year, we've put together a list of apps across various platforms. Here's a look.
1. Nike+ Running
Platform: iPhone
Price: Free
What it does: A running app that uses your iPhone's GPS and accelerometer accurately to record your distance, pace, and time. In-run audio feedback lets you know these metrics at every mile. Version 4.1 now lets you add Facebook, Nike+ or your phone's contact list.
Download
2. Fitocracy
Platform: iPhone
Price: Free
What it does: A fitness app that provides a free daily workout tracker integrated with social media and offers over 800 exercises for strength, cardio and weight loss. Stay motivated by unlocking achievements and succeeding at quests to push yourself and take on new challenges.
Download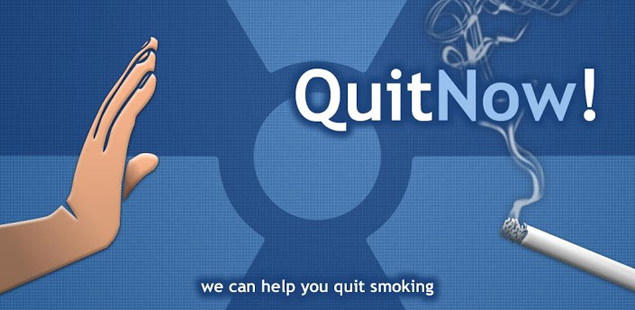 3. QuitNow
Platform: Android
Price: Free
What it does: Planning to quit smoking? Here's an app that offers all the assistance you need to rid you off the nicotine. The app gives you real-time status in terms of Time ( since the last cigarette of your life), how many cigarettes you have avoided and the time and money you saved.
Download
4. BugMe!
Platform: BlackBerry
Price: $2.99
What it does: A note app for your BlackBerry phone that lets you take quick notes, web addresses, phone numbers or email addresses or even set reminders/alarms. Stay organised with tasks by flagging notes as urgent and checking them off when done. You can even search your notes using keywords or tags. The app integrates BlackBerry Profiles so your alerts can use any combination of sounds, flashing LED and vibrate.
Buy
5. GoalTracker
Platform: Android
Price: Free
What it does: A pretty user-friendly app that lets you set goals for the upcoming week, month or even longer periods in areas various spheres of your life such as family, personal growth, financial budget, hobbies, career and more.
Download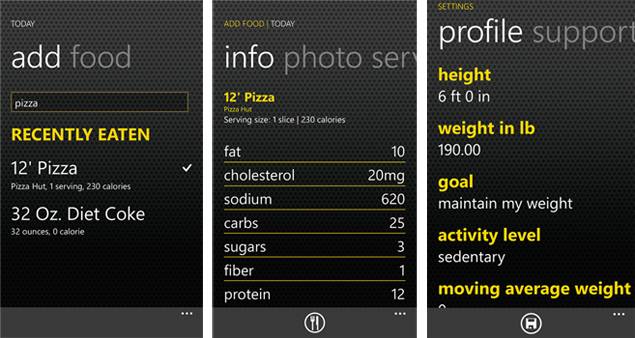 6. Calorie Tracker
Platform: Windows Phone
Price: Rs. 160
What it does: Counting calories while eating a bag of chips? Do it better with LIVESTRONG.COM'S Calorie Tracker. The app lets you look up or track your daily caloric, fat, carbohydrate and protein intake. Also get access to The Daily Plate at LIVESTRONG.COM, which offers a large nutrition database of more than 625,000 food and restaurant items.
Buy
7. Yoga Studio
Platform: iPhone
Price: Rs. 110
What it does: If you're looking for inner peace, then look no further than this app. Yoga Studio offers 30 ready-made yoga classes ranging from 15, 30 and 60 minutes and a library of over 280 poses with detailed advice and instructions. You can also create and customise your own classes with poses of your choice. The app also has background music and ambient sound options. (Requires iOS 6 or later)
Buy
8. Mint.com Personal Finance
Platform: Android
Price: Free
What it does: Having troubles managing your finances while wanting to save more? Mint.com is here to help you keep track of your spending, create a budget and help you save more in the process. The app pulls in all your personal finance accounts into one place, so you can manage your money from anywhere. The app offers passcode protection in case of loss or theft.
Download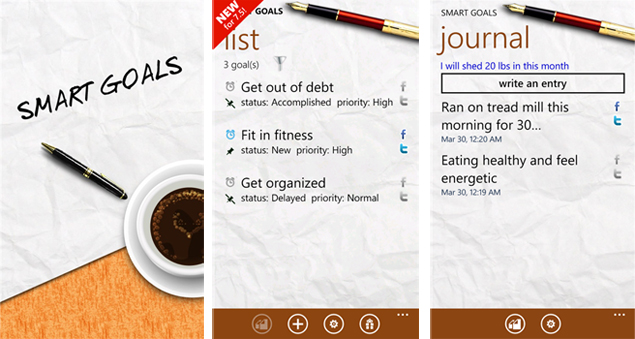 9. Smart Goals
Platform: Windows Phone
Price: Free
What it does: In case you want a more goal-oriented life, use this app to add a list of goals on your phone and keep track of them. You can prioritize and monitor each goal status along with sharing your progress journal on Facebook and Twitter to get helpful feedback from your friends.
Download
10. New Year Resolution
Platform: Symbian OS
Price: Rs. 5
What it does: The app lets you set and enable email reminders for newly added resolutions, view them and synchronise them with your PC.
Download